Minute of Silence Record Played at Austrian Festival After Migrant Deaths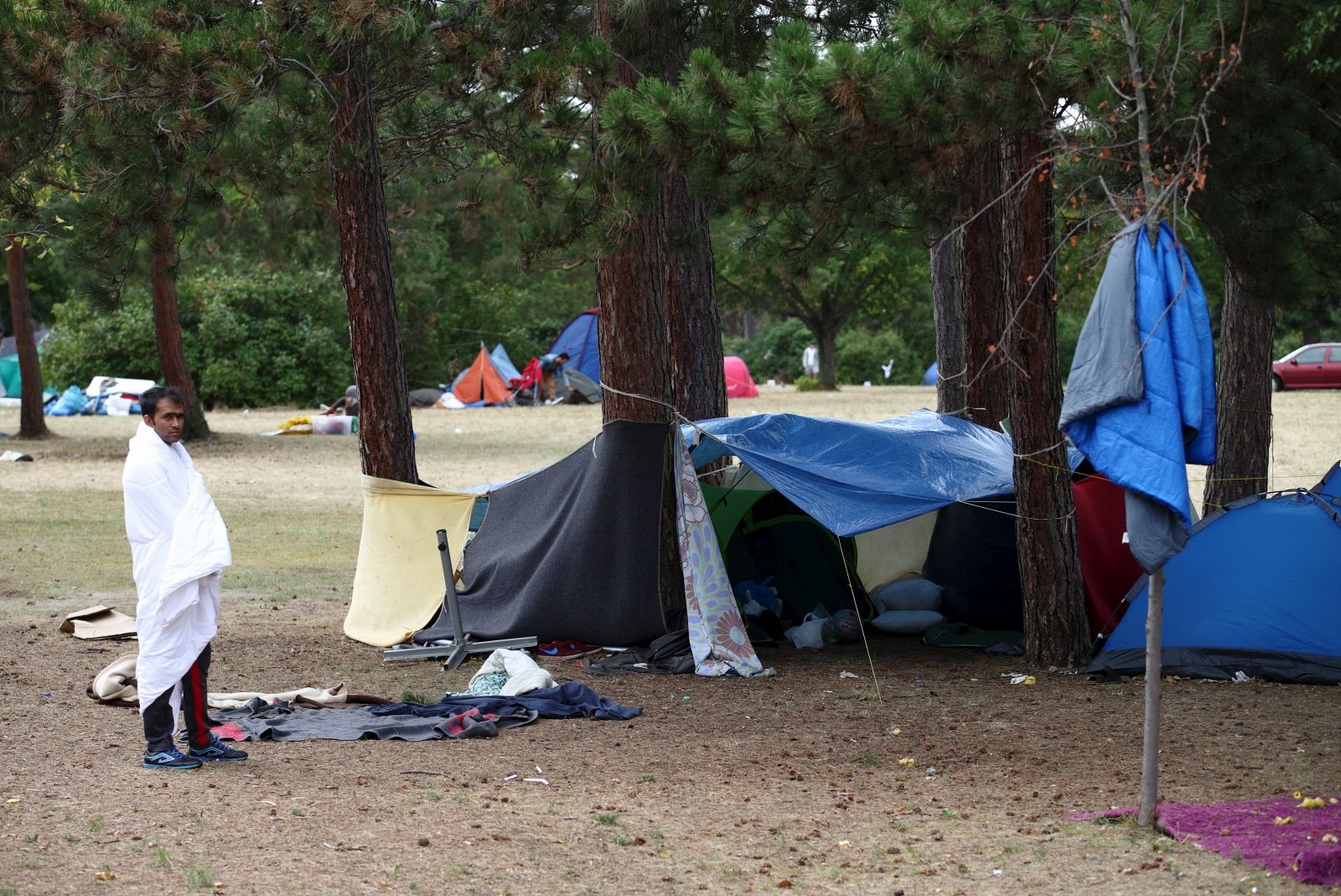 A minute of silence recorded to protest the ill treatment of refugees was played at a festival in Austria's second largest city on Saturday.
According to Raoul Haspel, the artist who made the recording, around 25,000 people were in the crowd at Nuke Musikfestival to hear the 60 seconds of recorded silence play live. A Youtube video shows the record being played at the festival in Graz, Austria after Charlie Chaplin's closing speech from the film The Great Dictator.
The song, titled Schweigeminute, topped the iTunes chart in Austria last week after a successful pre-order run, and remained in the top ten on Tuesday. The track will officially go on sale this Friday.
Haspel has described the protest song as a reaction to the state of Austria's main immigration center, Traiskirchen. "It seems like I have found the right words for this situation, which is no words at all," Haspel told AFP in August. "My personal short-term goal is that tonight in Traiskirchen... people don't have to sleep in wet beds without shelter with their kids having not enough food, water, warm jackets or toilet paper. This is unworthy of our European idea and our self-understanding as human beings," he said.
Earlier this month the Traiskirchen center, near Vienna, was branded "shameful" and "inhuman" by the human rights group, Amnesty International, according the BBC.
About 20,000 people gathered in the center of Vienna yesterday to protest following the discovery of 71 dead bodies in an abandoned refrigerated truck on a motorway near the Hungarian border, last week. According to AFP, placards at the event said: "Refugees welcome" and "I don't want Europe to be a mass grave."