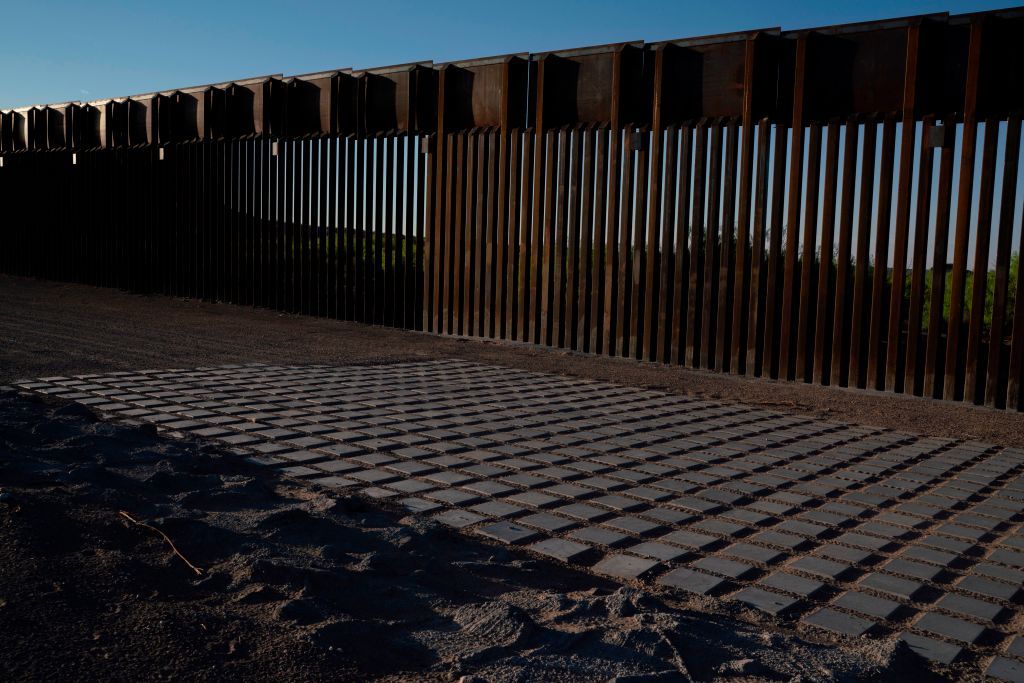 Department of Defense funds of $1.5 billion, including sums set aside for the Minuteman III ballistic nuclear missile program, will be redirected to pay for parts of the southern border wall, The Washington Post reported.
Money previously earmarked for the Airborne Warning and Control System will also be diverted, along with funds from several other programs.
A Pentagon document obtained by The Post detailing the spending changes seemed to reitarate statements by Acting Defense Secretary Patrick Shanahan, who said the funds spent on the border wall, a key campaign pledge by President Donald Trump, would not deter military preparedness.
"The Department carefully selected sources for the reprogramming that are excess or early to need and will not adversely affect military preparedness," one portion of the document read, as reported by The Post.
Some government officials said, however, that the funds could be put toward underfunded military initiatives other than the border wall, with Democratic lawmakers criticizing the Trump administration's decision to circumnvent Congress by obtaining funds through the Pentagon.
"We look forward to hearing your views on how you intend to repair the damaged relationship between the defense oversight committees and the Department," a number of Democratic senators, including Patrick Leahy, Jack Reed and Richard J. Durbin, wrote in an letter to the Pentagon last Friday,
The Pentagon said the spending on the wall was justified as an expenditure in the war on drugs. The figure of $1.5 billion came in addition to the $1 billion the Pentagon announced in March would be redirected to the wall from Army personnel funds. A further $3.6 billion had also previously been drawn from military construction projects for the wall.
The spending changes have meant a plan to update the Minuteman III control center will have to be "slightly delayed," according to the Pentagon document. The ballistic missile program reportedly requires work on its ground infrastructure.
Last Thursday, the U.S. carried out an intercontinental ballistic missile test, launching one of the weapons 4,200 miles from California's Vandenberg Air Force Base. The tests appeared to have been made in response to an unraveling of relations between the United States and North Korea, coming just minutes after a short-range missile test ordered by Pyongyang. The Pentagon said the test had been planned well in advance, and the timing, so close to two North Korean tests, was a coincidence.
Money for the border wall from the Department of Defense had also been redirected from other sources. Money initially ring-fenced for a "space test experiment" through the Defense Advanced Projects Research Agency was redirected, as well as "Overseas Contingency Operations" funds, money sent to support U.S. allies abroad, including to the Afghan military. The Associated press reported $604 million, the largest portion of the funds, was coming from money originally intended for Afghan and coalition forces.