'Miracle' Dog Appears Weeks After Going Missing in Michigan Apartment Fire
A Michigan man has described his pet as a "miracle dog" after it survived a house fire and was found alive two weeks later in the burnt-out building.
Dino Rasera, 35, was asleep on the night of February 13 when a fire broke out at the River North Village apartment complex in the city of Mount Clemens where he lived.
The apartment building had 24 units in total, and all of the residents were left without belongings or shelter afterwards.
His dog, a black-and-white Chihuahua puppy named Marble, could not be found immediately after the fire, leading Rasera and local fire authorities to issue a plea for residents to be on the lookout.
The dog was spotted 14 days later on the second floor of the destroyed apartment building by a man who was driving through the complex, Click on Detroit reported.
Animal control officers intervened to rescue the dog, which was returned to Rasera.
Rasera told Newsweek: "As soon as we got her back, we took her to the vet. She's doing wonderful."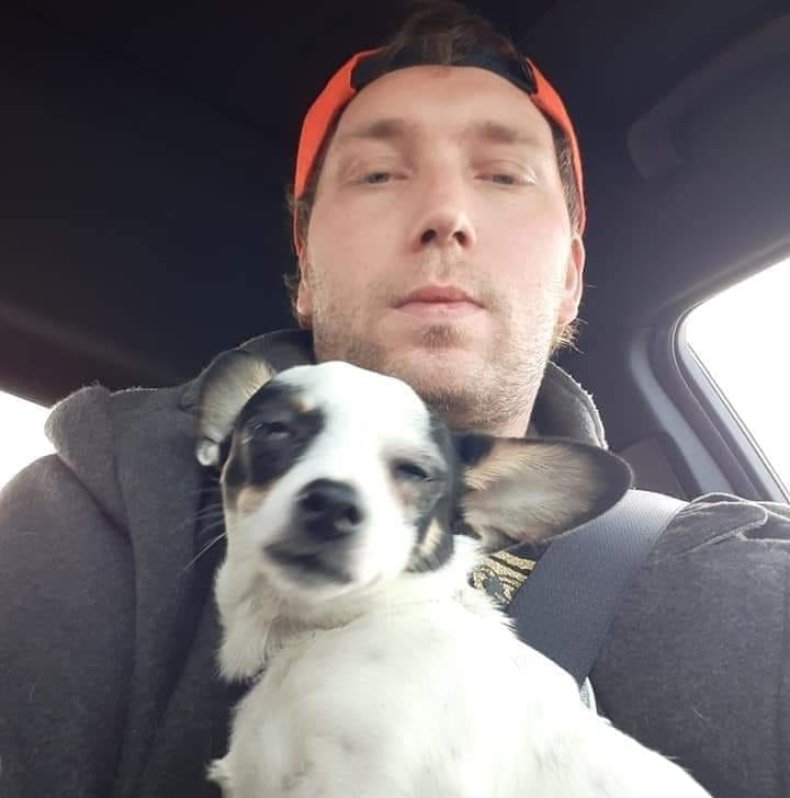 He told the Macomb Daily newspaper: "She was there for 14 days in the cold. You know how Michigan is in the winter. Plus the fire and the hose spraying the water, no food… She's a miracle dog."
Marble's return came as tens of thousands of dollars had been donated to help the displaced residents. Laura Kropp, mayor of Mount Clemens, said in a Facebook post on Saturday 27 the local community had "rallied around the fire survivors" and donated more than $12,000 worth of gift cards and around $40,000 in donations.
Kropp said: "Out of a very dark day two weeks ago, when the 24-unit apartment fire happened, we see light."
The friend of one affected resident has set up a GoFundMe donation page to help her and her three-year-old son Carson rebuild after the blaze. At the time of writing it had raised $740 of the $10,000 target.
Displaced mother Samantha Morgan told Fox2Detroit there had been "countless people" who had reached out to her to offer help.
Altogether the fire left 25 people displaced and eight hospitalized, Mount Clemens Fire Department Chief Gregg Shipman told Newsweek. There were no fatalities. The cause of the fire is still under investigation.
Shipman said: "I want to commend the Mount Clemens Fire Department for a job well done at this fire. A thank you needs to go out to our mutual aid partners for their assistance."
Affected residents have had to stay in hotels, and temporary housing provided by The Red Cross.
Local fire service Mount Clemens Firefighters Local 838 said the apartment block's residents were primarily elderly and low-income, and issued a public call for food supplies on February 15. It called the fire "absolutely devastating."
Update 3/3/21: This article was been updated to include fire department chief Gregg Shipman's comments and his updated figures on those displaced, from 33 to 25.