'Miracle Solution' Marketed As Treatment For Cancer and Autism is 'Same as Drinking Bleach,' FDA Says
The Food and Drug Administration has issued a warning for individuals who believe that drinking a so-called "miracle solution" will cure cancer and autism.
The FDA published the warning on Monday, cautioning those who have purchased, or were planning to purchase a liquid being marketed as a medical treatment due to a "recent rise in reported health issues."
The press release surrounds a product known as Master Mineral Solution or Miracle Mineral Supplement, along with several other names. The product can be found in several online stores.
"The FDA's drug approval process ensures that patients receive safe and effective drug products. Miracle Mineral Solution and similar products are not FDA-approved, and ingesting these products is the same as drinking bleach," the statement from FDA Acting Commissioner Ned Sharpless, M.D says. "Consumers should not use these products, and parents should not give these products to their children for any reason."
Most websites that sell the product, which can appear under various names, describe the treatment as "28 percent sodium chlorite in distilled water," the FDA says. The instructions will recommend that an individual mix the solution with lemon juice or lime juice, though other types of citric acid can be used. In some cases, an "activator" will be sold with the product and the user instructed to mix the two liquids together.
Once the solution has been mixed, it develops into chlorine dioxide, which is a bleaching agent commonly used to whiten wood pulp as well as to sterilize and disinfect medical instruments, as well as drinking water.
However, chlorine dioxide is toxic and limited to 0.8 milligrams per liter of water in the United States. An individual ingesting the "miracle solution" is commonly recommended to drink several ounces of the product, considerably more than the legal amount set by the Environmental Protection Agency.
The FDA has issued various warnings about the product since 2010 and various media outlets have published reports documenting the dangers of ingesting MMS and other similar products.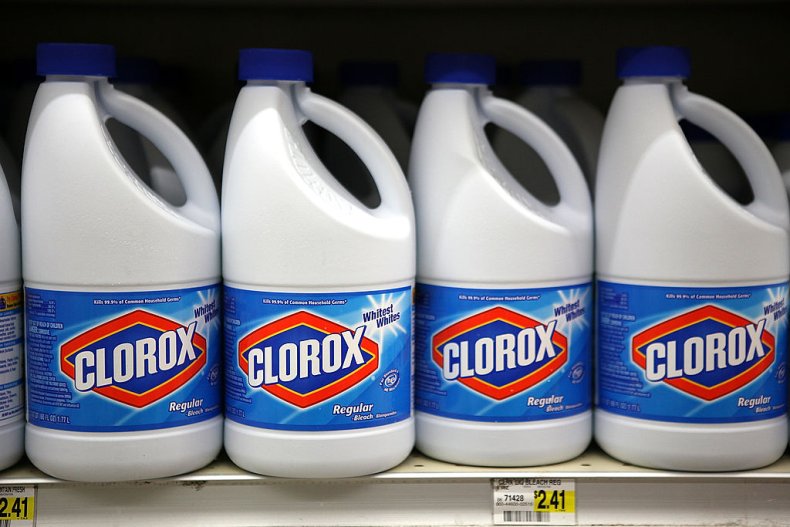 "Our top priority is to protect the public from products that place their health at risk, and we will send a strong and clear message that these products have the potential to cause serious harm," Sharpless said.
Much of the attention surrounding the solution links to the Genesis II Church, which markets the product under the name "Miracle Mineral Solution." A BBC investigation in 2015 highlighted how members of the American church, which identifies itself as a "non-religious church of health and healing" had traveled to the United Kingdom for a conference.
During that time, the individual selling the product, Leon Edwards, told a reporter who pretended to be interested in purchasing MMS for a child with autism.
"It's helping people get well from all sorts of diseases - cancer, HIV, malaria. It's cleaning the body out. And nearly all the illnesses are getting removed with this," Edwards told the reporter. He also claimed the drink would "purge" Alzheimer and that 170 children had been cured of autism in four years.
However, many deaths have been reported over the years of individuals who ingested the product. Others have reported permanent injury or health complications, including a 6-year-old boy who reportedly had part of his bowel removed and had to be fitted for a colonoscopy bag after using MMS.
While it is unclear how people are accessing information about the treatment, secret Facebook groups and YouTube videos touting success with the product are often blamed. A Business Insider report from earlier this year found multiple videos on the product by searching 'autism' on YouTube.
After Business Insider's reporter, YouTube did remove some of the videos, but a search conducted by Newsweek for the product revealed others still available to watch on the website.