'Miracle Workers Dark Ages' Release Date, Cast, Trailer, Plot: Everything You Need to Know About the TBS Show
Miracle Workers is back for Season 2, which is released this week and tells a very different story from the "heaven-as-business" setting of the original season of the TBS hit. The new season, titled "Dark Ages," will see Daniel Radcliffe, Steve Buscemi and the rest of the cast return for a new plot set in a Medieval kingdom, which the trailer reveals will find parallels between the modern world and the dark ages of the title.
When is Miracle Workers: Dark Ages out on TBS?
Season 2 of Miracle Workers is coming to TBS on Tuesday, January 28 at 10:30 p.m. ET. The season will have eight episodes, which will all air on Tuesdays. After airing, episodes will be available to watch on the TBS app and on Fubo after airing. Fubo also has the eight episodes of the first season streaming now.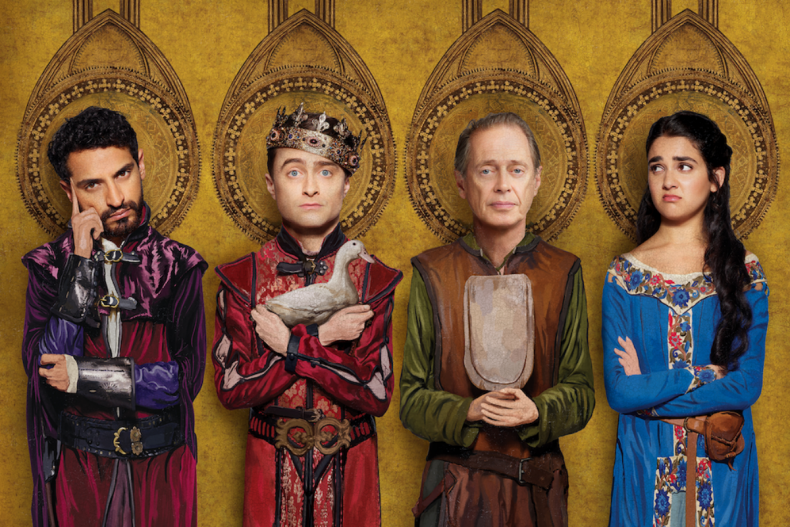 Who is in the cast of Miracle Workers: Dark Ages?
Most of Miracle Workers' main cast are back for Season 2, but in new roles. Daniel Radcliffe of Harry Potter fame leads the cast again as Prince Chauncley, a mild-mannered heir to the throne having to grapple with the legacy of his brutal father the king. Steve Buscemi (Reservoir Dogs, Boardwalk Empire, The Big Lebowski), meanwhile, will be kingdom janitor Eddie Shitshoveler.
Speaking to Den of Geek, show creator Simon Rich said of their characters, "We loved the idea of having Steve and Dan come from very different worlds. Dan played a very low status character last year and Steve played very a high status character. We thought maybe this year, we'll flip it."
Also returning from the first season of Miracle Workers are Blockers' Geraldine Viswanathan as Eddie's daughter Alexandria, Deadpool's Karan Soni as Chauncely's aide Lord Chris Vexler, Baywatch's Jon Bass as Alexandria's brother Mikey and Shrill's Lolly Adefope as a character named Maggie. Joining the new season, meanwhile, is The Tick's Peter Serafinowicz as the bloodthirsty king.
What will happen in Miracle Workers: Dark Ages?
The official synopsis for the season reads: "Miracle Workers goes back in time for its next instalment, Miracle Workers: Dark Ages. Daniel Radcliffe, Steve Buscemi, Geraldine Viswanathan, Karan Soni, Jon Bass and Lolly Adefope return in new roles and face new challenges as a group of medieval villagers who are trying to stay positive in an age of extreme income inequality, poor healthcare and widespread ignorance."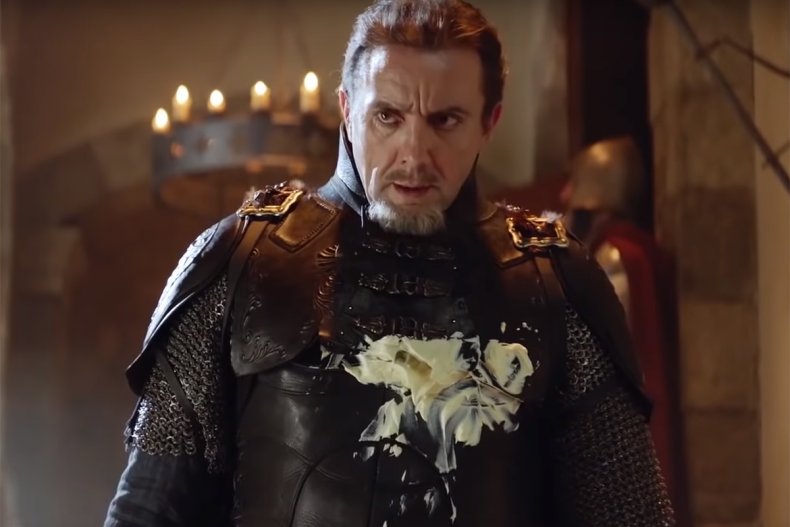 Speaking to Den of Geek to explain why the show is still called Miracle Workers despite having moved from its heavenly beginnings, Rich said: "The reason why it's called Miracle Workers is that it's the most efficient way to tell audiences that it has the same cast. A better title would just be like the names of all of the actors: the Steve and Dan and Karan and Lolly Show, but that's a lot of words."
The creator told SyFy why he chose the Dark Ages for his new season. "I thought maybe I'd use this time period as a metaphor for problems we face in contemporary society," the former SNL writer said, "we were also inspired by comedies like Blackadder, which we have specific references for this season, and we're huge Monty Python fans. But it's less of a medieval satire, and more of a show about today with a slant."
Miracle Workers: Dark Ages starts on Tuesday, January 28 at 10:30 p.m. ET.