Who is Mirai Nagasu? U.S. Figure Skater Becomes First American Woman to Land Triple Axel at Olympics—Sorry, Tonya Harding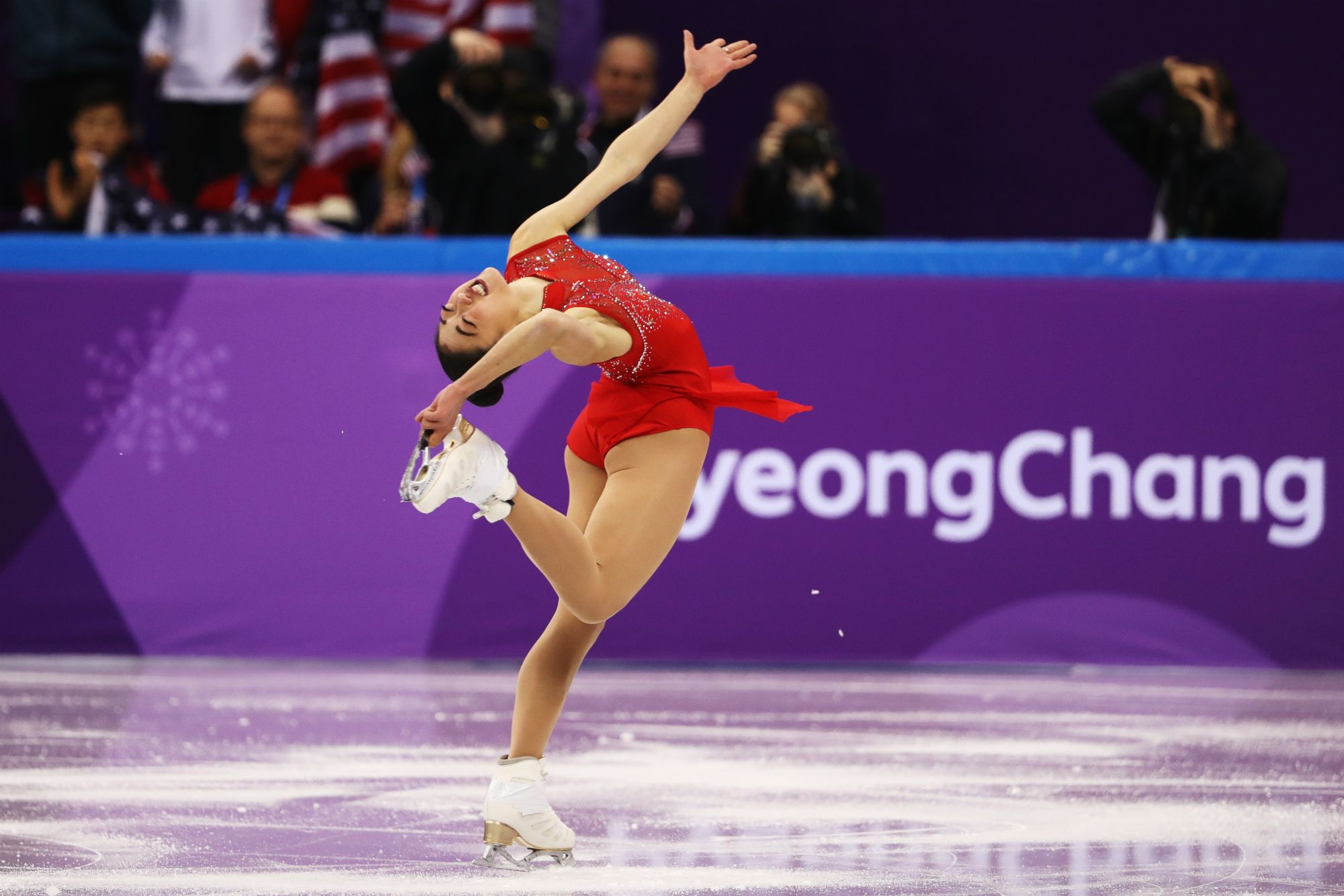 In the same year that infamous figure skater Tonya Harding got the big screen treatment with a biopic about her career, Mirai Nagasu has become the first American woman to land a triple axel at the Winter Olympics in Pyeongchang, South Korea, Monday.
Nagasu, 24, performed the rarely-attempted maneuver during the women's free skate portion of the team figure skating competition. The daunting feat has only been perfected twice before at the Olympics, by Japan's Midori Ito and Mao Asada.
The skater pulled off the triple axel just 21 seconds into her routine, to applause from both her fellow American teammates and athletes representing other countries.
"I feel really great. Going into it, I was like a train and I was like, 'Get on the tracks and get some speed,'" Nagasu to the Associated Press. "And, I tripped a couple times. I don't know if you could tell. It was more something I could feel, but to nail it the way I did, even out of the corner of my eye, I could see my teammates standing out of excitement. And at that moment, I wanted to stop the music and get off, but I still had my whole program ahead of me."
Nagasu came second in the women's free skate with a score of 137.53. Russian skater Alina Zagitova came first with 158.08 points. Overall, the United States earned bronze in the figure skating team event, behind the Russian and Canadian teams.
For Nagasu, her historic moment at the Winter Olympics comes four years after being left off the figure skating team at the 2014 games in Sochi.
"Four years ago, when I was left off the team, I wanted to make another Olympic team, and I knew I would really have to be something special. So to become the first American to land a triple axel at the Olympic Games is historical, and no one can take that away from me," she told The New York Times.
Nagasu celebrated her big moment with a touching exchange with actor Reese Witherspoon on Twitter. She dubbed the Big Little Lies star her "hero."
Tonya Harding, whose life and career is the subject of the Oscar-nominated I, Tonya starring Margot Robbie, was the first American woman to perfect the triple axel in competition at the 1991 U.S. Championships. She did not, however, perform it at the Olympics.