Misao Okawa, World's Oldest Person, Wonders Why She's Lived So Long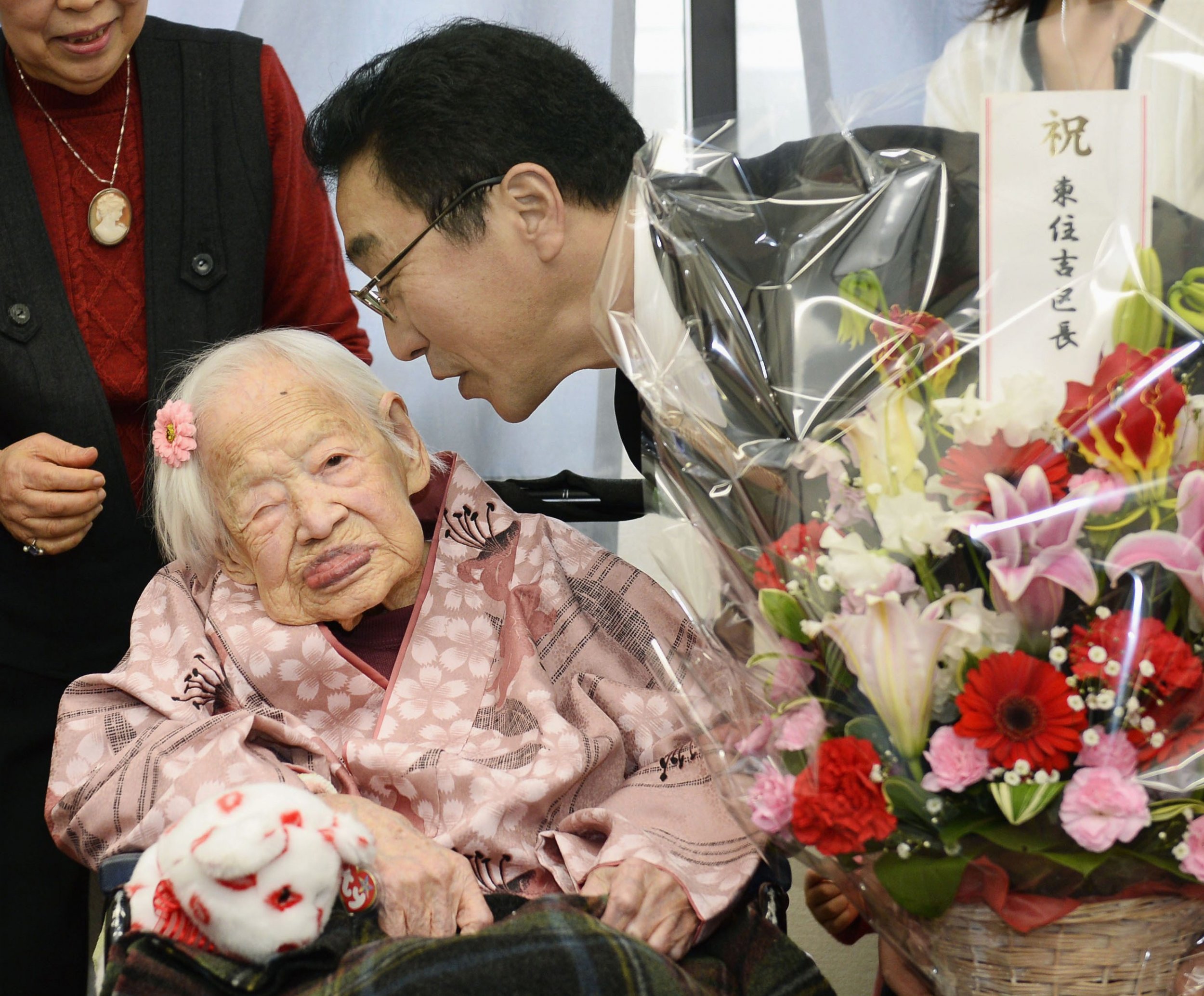 When Guinness World Records wishes you a happy birthday, you know it's a landmark occasion.
Misao Okawa, the world's oldest living person, turned 117 on Thursday. Her birthday party, which included cake, family and a bouquet of flowers, was broadcast on Japanese TV. Asked what it felt like to live for 117 years, Okawa said, "It seemed rather short," The Associated Press reports.
Okawa became the world's oldest living person in 2013, a few days shy of her 115th birthday, after the previous holder of that title, 115-year-old Jiroemon Kimura, died, according to Guinness.
Osaka, the daughter of a kimono maker, was born on March 5, 1898, in Osaka, Japan, where the average lifespan for women is 87.9 years. For men it's 81.13.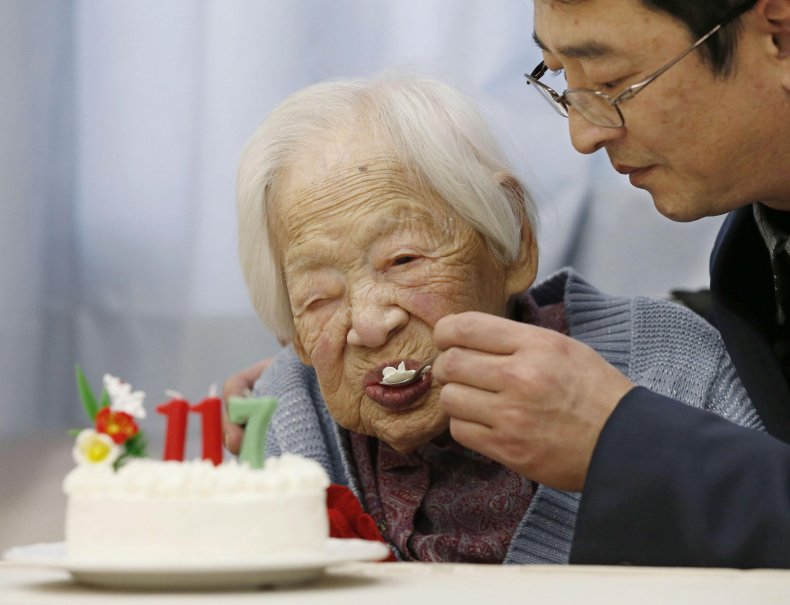 Asked on Thursday about her secret to longevity, Okawa said, "I wonder about that too." Earlier this week, Okawa told The Telegraph, "Eat and sleep and you will live a long time." Okawa lives in the Kurenai retirement home in Osaka, and apart from some trouble hearing, the staff says she is in good health and enjoys eating sushi.
Japan has the most centenarians in the world—51,376, of whom 44,842 are women—but Okawa holds the elite title of supercentenarian (more than 110). Okawa is one of five known surviving people who were born in the 19th century, three of whom live in the United States. All of them are women, USA Today reports.
Okawa has three children, four grandchildren and six great-grandchildren. She married her husband, Yukio, in 1919. He died in 1931.