Misha Collins' Involvement in Bill Clinton-Monica Lewinsky Affair Explained
Bill Clinton, Monica Lewinsky and Misha Collins—it sounds like the start of a bad joke, but the Supernatural star did intern at the White House during the Clinton presidency in 1994.
The actor's name began trending on Twitter today as fans discussed an article he wrote under a different name about Clinton and Lewinsky's infamous affair.
Going by his real name, Dmitri Krushnic, Collins started his professional career in the world of politics.
Now that fact has resurfaced, along with a piece he wrote about the scandal for the Baltimore Sun in 1998.
"In attempting to find clues about Ms. Lewinsky's behavior to determine whether they suggest an affair, the media have reported that sources describe Ms. Lewinsky as 'infatuated' with the president, 'star struck' and even 'a stalker,'" he wrote.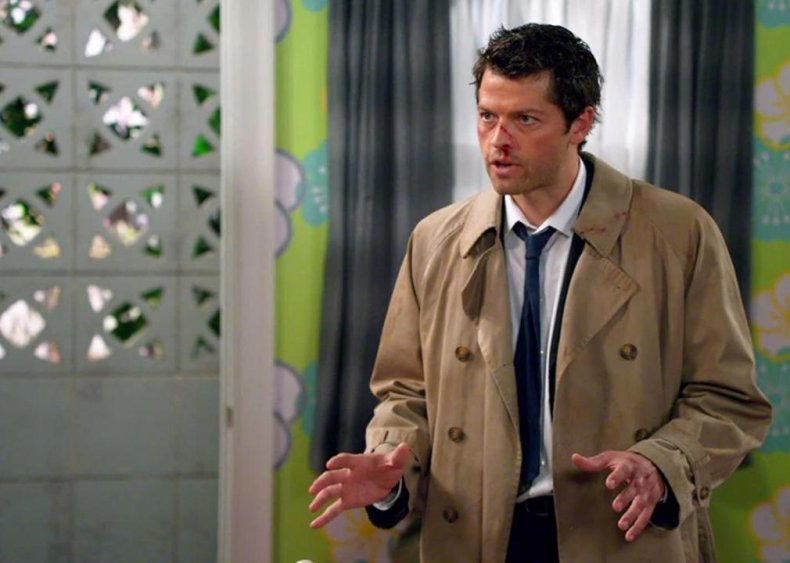 "Evelyn Lieberman, former White House deputy chief of staff, and other staffers say they recall Ms. Lewinsky as suspiciously enthusiastic about spending time with Mr. Clinton and that she 'hung around' the West Wing a little too much."
Collins went on to say that many interns were infatuated with the then president.
"One female intern strategically stepped into a closet so that she could 'accidentally' step out again when Mr. Clinton was passing, only to be reprimanded by the president for hiding in the closet," he wrote.
"If Monica Lewinsky had not seemed like a star-struck, infatuated stalker who hung around the West Wing every chance she got, then it would be fair to say her behavior in the White House was suspicious."
Now Twitter and Tumblr users are joking and making memes about a fictional affair between Collins and Clinton, or that Collins also had a crush on the president, leading to renewed interest in his internship.
The article previously resurfaced in 2011 and Collins himself tweeted about it.
"Someone dug up an article i wrote years ago," he wrote. "(Dmitri's my other name.) (Bill Clinton still asks me to wear a blue dress every time we meet.)"
One Twitter user joked: "So no one was gonna tell me that Misha Collins is actually named Dmitri and that he f***** Bill Clinton?" Another added: "Finding out that misha collins might have f***** Bill Clinton is making me lose my mind."
Another Twitter user wrote: "I hate when misha collins beats me to the punchline of the joke twenty years in the making about him having an affair with bill clinton."