Washington Wildfires Gave This Sea Otter Asthma, So Now She Has to Use Inhaler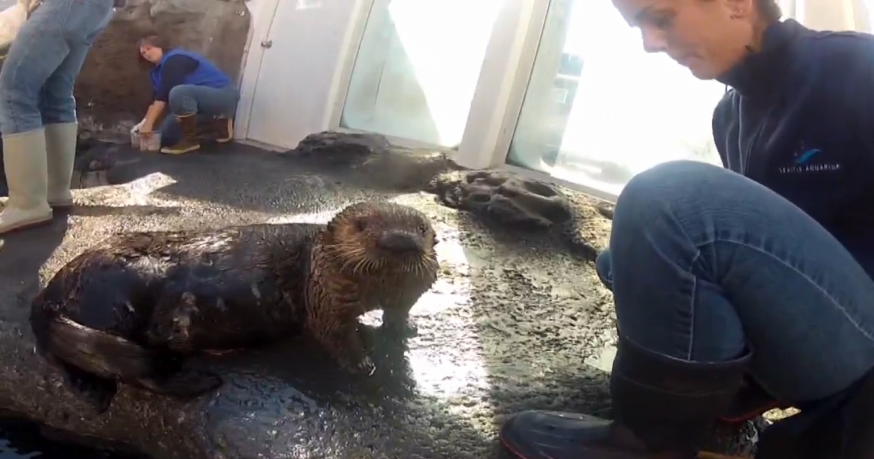 Thick smoke hung over large swaths of Washington this summer, as unusually dry weather turned forests into kindling for wildfires that burned in the north of the state. The fires made for terrible air quality, which has now claimed its first known otter victim. Her name is Mishka. She is very cute.
The Seattle Aquarium just diagnosed Mishka the otter with what the organization believes to be the first known case of otter asthma, local station KING 5 News reports. Now, like humans with asthma, she has to learn to use an inhaler. This process, while sad, is also very cute. Because she's an otter. Using an inhaler. Like a human.
In the video from KING 5 News, Mishka's trainer, Sara Perry, is using food to train the otter to push her nose on the inhaler and inhale.
"We want to make this as fun as possible. Any kind of medical behavior you're training, you want to make sure it's nice and positive," Dr. Lesanna Lahner, who diagnosed Mishka with asthma, says in the video.
Although Mishka is only a year old, the station reports she'll probably need to use the inhaler for the rest of her life.