Misinformation Threatens Efforts to Reduce Tobacco Harm | Opinion
The last two years have seen efforts in state and local governments across the country to ban all flavors in e-cigarettes and even to ban all flavored tobacco products. These bans—some implemented and many others wisely turned back—attempt to combat a youth vaping epidemic by adopting a narrative largely constructed by the Campaign for Tobacco Free Kids and Parents Against Vaping E-Cigarettes, anti-tobacco advocacy groups funded by billionaire Michael Bloomberg. These groups champion unproven tenets that vapor products are a gateway to cigarette use for children and that eliminating all flavored tobacco products will stop children from becoming cigarette smokers.
Aside from their common funding source, these organizations also have refused to engage with members of the public health community who dare suggest that vapor products—and other non-combustible tobacco products, such as smokeless tobacco, snus and alternative nicotine products—might provide a solution to the long-term and shared goal of reducing health risks and other harm caused by cigarette smoking. Their well-intentioned but misguided and unscientific beliefs, however, may actually reap a consequence they certainly do not intend: increased youth cigarette smoking.
In a May 2021 JAMA Pediatrics study, Abigail Friedman of Yale University School of Public Health reported that San Francisco's 2018 ban on the sale of all flavored tobacco product "was associated with more than doubled odds of recent smoking among underage high school students" when compared to youth smoking rates in other school districts. While youth smoking continued its consistent national decline between 2018 and 2020, after the flavor ban was implemented in San Francisco, youth smoking rose by 30 percent.
Blinded by an understandable desire to "save the children," state and local regulators who fall prey to the flavor-ban narrative may end up causing more harm than good. Today youth cigarette usage sits at a historic low of 4.6 percent, declining by more than 40 percent in the past two years alone. Youth experimentation with vaping is not increasing youth smoking. Youth vaping decreased by 30 percent last year.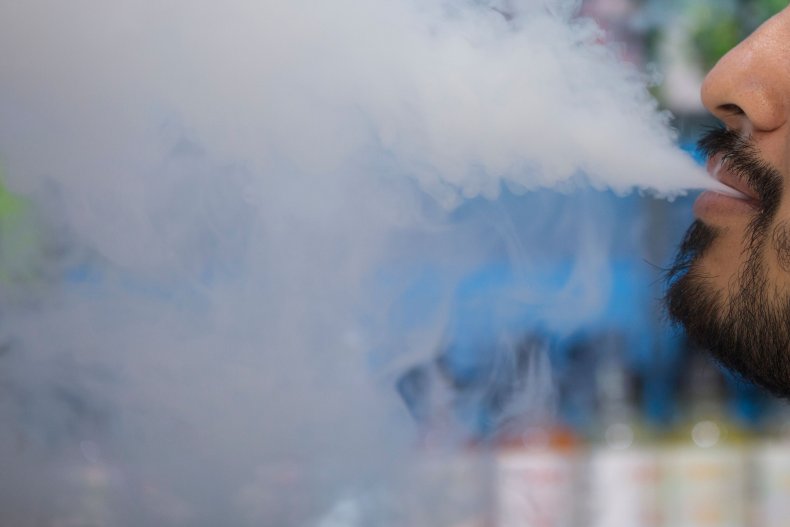 And the consequences for thousands of today's adult smokers are severe. Nicotine vapor devices have shown incredible promise as support for cigarette smoking cessation, with one recent study demonstrating that smokers who used e-cigarettes to quit smoking were nearly twice as successful as those who used nicotine replacement therapies (patch, gum) or simply went "cold turkey." Researchers from Georgetown University predicted e-cigarettes could prevent 1.8 million premature smoking deaths.
The truth is that e-cigarettes and other vapor products are significantly safer than combustible cigarettes. Scientists continue to generate data confirming that fact.
And the truth is that while nicotine undoubtedly is addictive, it is not exposure to nicotine that makes cigarette smoking so dangerous. Vapor products, traditional smokeless tobacco, snus and alternative nicotine products all avoid the burning of tobacco that leads to smokers' increased risk for disease and death.
Accessibility and acceptability (through flavors, cost, or other means) of alternative, safer tobacco products are key to tobacco harm reduction. Yet many government regulators and elected officials have allowed misinformed and misguided activists who refuse to discuss the science behind tobacco harm reduction to take the reins on this vital public health issue, while in other countries (Great Britain and New Zealand, for example), governments leverage tobacco harm reduction strategies to save lives.
Public health policy has resulted in today's historic lows in both youth and adult cigarette smoking. But flavored tobacco and vapor product bans threaten our progress. Now is the time for an open-minded and science-based discussion on cigarette-smoking harm reduction guided by public health experts whose foremost concern is the health of all Americans: adults and children alike.
Dr. Michael Madden, M.D. is a family physician and former chief medical officer of a multistate Medicaid health plan. He also is a consultant with RAI Services Company on issues related to tobacco harm reduction.
The views expressed in this article are the writer's own.