White House Invited Author of Post Questioning Kamala Harris' Race to Donald Trump's Social Media Summit
President Donald Trump has invited Ali Alexander, a right-wing media personality who recently smeared Senator Kamala Harris by saying she's not "American black," to a social media summit at the White House.
Following the first round of Democratic primary debates last month, Alexander tweeted that Harris was not black enough to talk about the struggles of black Americans. The social media post was widely shared by conservatives including Donald Trump Jr., who later deleted his response to Alexander.
"Kamala Harris is implying she is descended from American Black Slaves," Alexander wrote. "She's not. She comes from Jamaican Slave Owners. That's fine. She's not an American Black. Period," Alexander had written.
Harris, a first-term California senator and 2020 Democratic hopeful, is the biracial daughter of a Jamaican father and an Indian mother. When asked about her race in an interview with The Washington Post earlier this year, Harris chose to define herself as an American. "I am who I am," she added.
Alexander's tweet attacking Harris' race prompted significant pushback from other Democratic presidential candidates. Cory Booker said that Harris didn't have anything to prove while Bernie Sanders tweeted "Donald Trump Jr. is a racist too. Shocker."
Other major right-wing personalities who will attend Trump's social media summit on Thursday include James O'Keefe, Bill Mitchell and Charlie Kirk.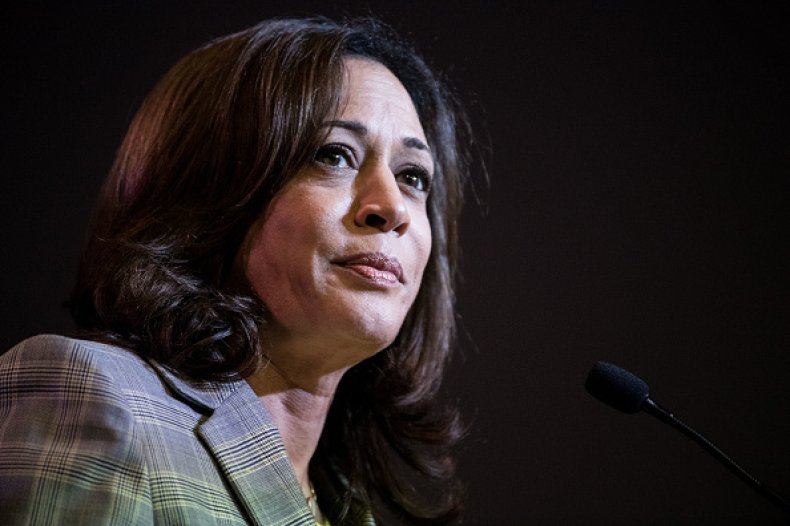 O'Keefe, the founder of Project Veritas, once tried to trick The Washington Post into publishing a fake story about failed Senate candidate Roy Moore. O'Keefe planted a source who told the newspaper that she was impregnated by Moore as a teenager. The Post ultimately uncovered the plot and instead wrote a story about O'Keefe's efforts to fool the outlet.
Mitchell, a radio host and avid supporter of President Trump, has raised eyebrows for sharing conspiracy theories on his show. Mitchell once argued that people should stop criticizing QAnon, a theory that there is a "deep state" against Trump and his supporters, because it is helping the president gain confidence before the 2020 election.
While Trump's social media summit includes these right-wing personalities, it did not invite technology giants like Facebook, Google and Twitter. The president has repeatedly claimed that these sites are purposefully blocking conservative voices, a charge the companies have denied.
Earlier this year, Facebook did ban several high-profile right-wing personalities including Alex Jones, Laura Loomer and Milo Yiannopoulos. Twitter had already prohibited many of the conservative activists from it's site, citing that their posts violated its "abusive behavior policy."
Ahead of Thursday's summit, Trump tweeted that a major topic will be "tremendous dishonesty, bias, discrimination and suppression practiced by certain companies. We will not let them get away with it much longer."