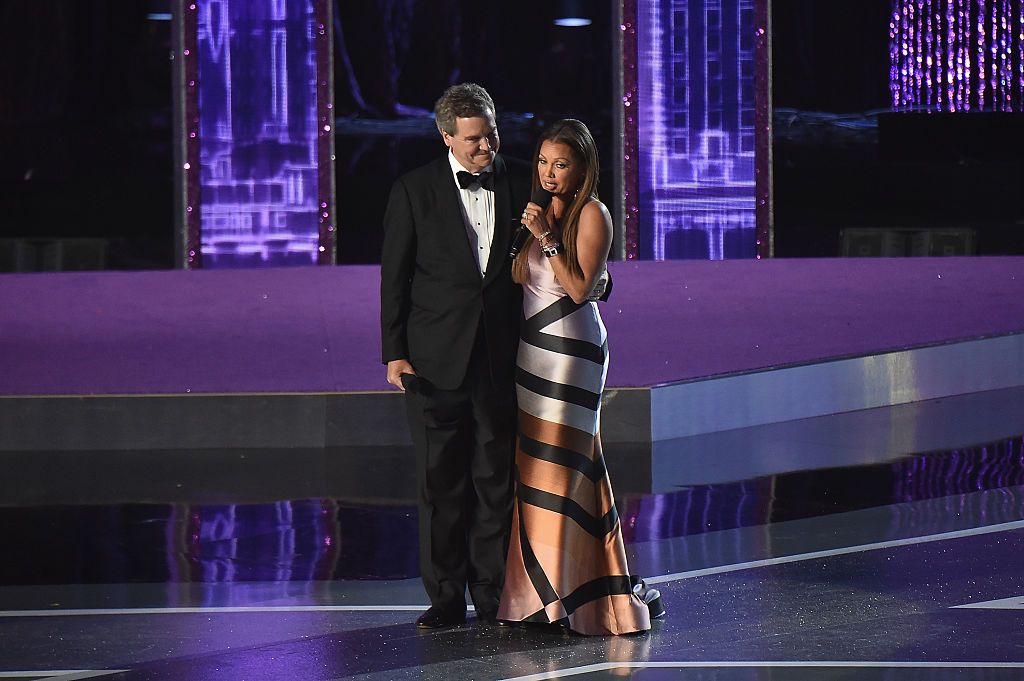 On Thursday, a series of disgusting internal emails from the Miss America pageant were leaked by The Huffington Post.
In the emails, Miss America CEO Sam Haskell, 62, described former winner Mallory Hagan as "huge" and "gross," and he said that the pageant had been tracking Hagan's number of sexual partners, for unknown reasons. When Miss America lead writer Lewis Friedman joked that he calls the contestants "cunts," Haskell replied in the style of an old timey villain, writing, "Perfect...bahahaha."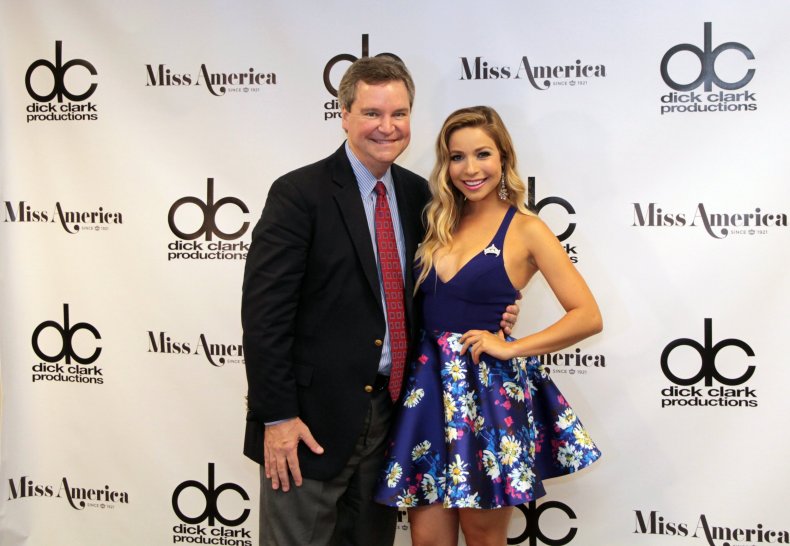 The world was shocked, but maybe it shouldn't have been. Just look at Haskell's spam-ridden personal website.
If you visit it (and you really shouldn't), you're greeted with an outdated Flash animation of Haskell's face, a lens flare and a copy of his book Promises I Made My Mother. Which, given the tone of his comments about Miss America pageants, is ironic.
The body of Haskell's site, which doesn't seem to have been updated since 2009, is filled with links to spam sites offering free Viagra. And whoever coded it didn't bother to hide the links in subtle phrases.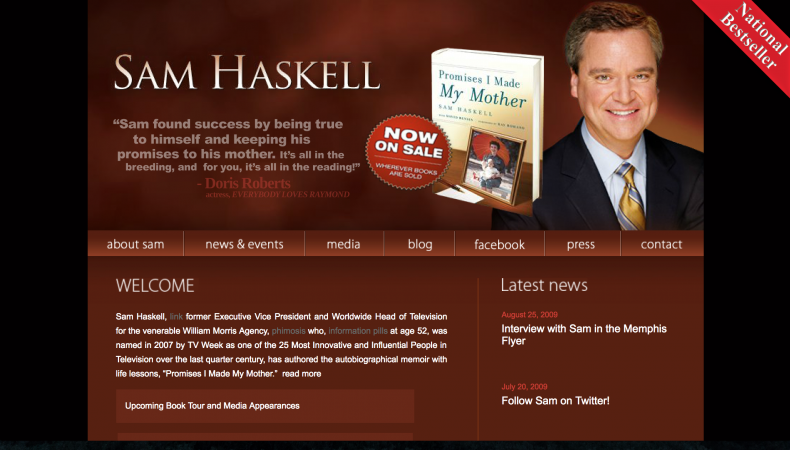 Because of all that spam, his bio reads (bold emphasis ours), "Sam Haskell, illness former Executive Vice President and Worldwide Head of Television for the venerable William Morris Agency, abortion who, information pills at age 52, was named in 2007 by TV Week as one of the 25 Most Innovative and Influential People in Television over the last quarter century, has authored the autobiographical memoir with life lessons, "Promises I Made My Mother."" Several of those words are links to a spam site with the charming domain name viagraonlinewithoutprescriptionhq.com.
The spam links aren't just confined to Haskell's About section. His site's blog is also peppered with them in the big blocks of text published more than eight years ago:

HuffPo reported that Haskell makes $500,000 a year. Apparently not much of that is being earmarked for web design.
In the wake of the email leak, writer Lewis Friedman was booted, but there hasn't been any update on Haskell's position as CEO.
When asked what she thought of Haskell, Mallory Hagan took the high road. "Having someone bully you, belittle you, demean you, degrade you in any way is not OK," she tweeted.
Newsweek contacted the Miss America Organizaion for comment on the email scandal and Haskell's website, it provided a statement from a spokesperson that said the emails, while "illegally procured," included language that was "inappropriate" and "not, in any way, indicative of the character and integrity of MAO or its representatives." The statement also said that an independent investigation into the emails determined that Haskell "was under unreasonable distress resulting from intense attacks on his family from disgruntled stakeholders."
"As a result of the investigation, the Board directed the organization [sic] terminate the relationship with the most egregious author of inappropriate comments, a member of the television production staff," the statement continued. "The Board of Directors has and is taking affirmative action and has implemented specific policies and protocols to directly address this matter and to prevent any issues moving forward."
The organization did not comment specifically on Haskell's website.