Miss America 2020: 5 Things to Know About Winner Camille Schrier
Crowned on Thursday, new Miss America Camille Schrier is a cat person, scientist and chemist.
She's in the Doctor of Pharmacy Program at Virginia Commonwealth University
Scrier, who got her undergraduate degree at Virginia Tech, is currently part of the Doctor of Pharmacy program at Virginia Commonwealth University.
"It's one of those places that can change people's lives," Schrier said during her clip package during the pageant, saying that they might some day cure cancer there.
Her Talent Involved Chemistry
Onstage, Schrier let her chemistry roots shine, showing off the very foamy and very colorful catalytic decomposition of hydrogen peroxide. This talent was what helped her be crowned Miss Virginia of 2019.
Fun fact: She didn't have a talent until her mom encouraged her to show off her aptitude for science, according to the BBC.
Her Social Impact Initiative Seeks To Keep People Safe From Drug Abuse
Schrier heads Mind Your Meds, a drug safety and abuse prevention program that raises social mindfulness about drug interactions and drug interactions.
She mentioned, during her presentation, a story about a friend whose husband was prescribed opioids after a motorcycle crash. He ended up in a downward spiral involving domestic violence that ended with his death 12 weeks before the pageant.
She Said Beauty Is No Longer a Requirement to Become Miss America
"I'm working to redefine that stereotype, and that's really my biggest goal of this year, is to redefine what people think of this organization. It is not a beauty pageant anymore, and it is so much more than that. It's a competition for young women who are looking for scholarship money. I won $21,000 toward my higher education this weekend alone, and our organization gave out $75,000 worth of scholarship money for young women just this weekend. It is so much more than just being a pageant," she told the Fairfax Times.
She also described herself as "excited" that the pageant has dumped the swimsuit requirement for the pageant.
She Describes Herself as a Mother of Cats
And has an Instagram to prove it!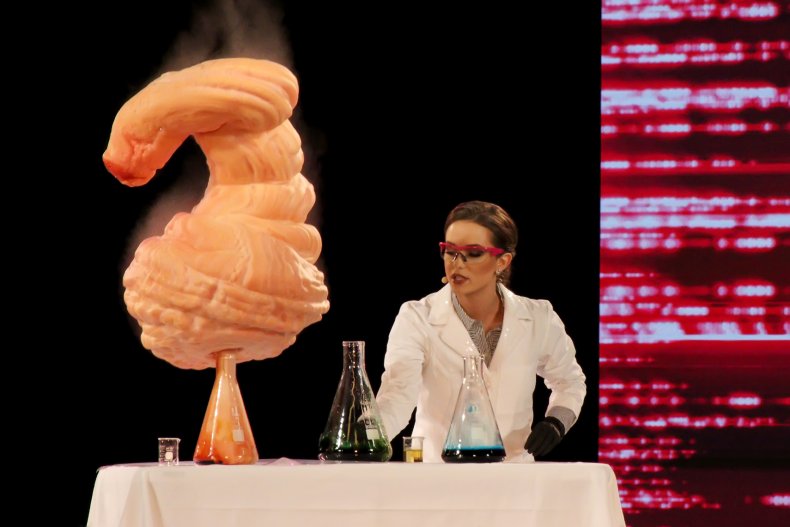 The Miss America pageant's history reaches all the way back to 1921, and has been a New Jersey original for as long. Begun as a bathing suit contest intended to attract patrons to the Atlantic City Boardwalk after Labor Day crowds had begun to wane, it's since become one of the premiere beauty pageants in the world.
In two years, it will celebrate its 100th anniversary—and while it now allows women of color, divorcees and women who have had abortions to compete, it still won't allow mothers or married women to compete for its crown.
In 1938, the talent portion of the pageant became mandatory, as did a rule requiring the contestants to be 18 to 28 years of age.
In 1945, it began offering scholarships, eventually becoming the world's largest provider of scholarships for women.
Lee Meriwether, eventually to become one of TV's Catwomen on the 1966 Batman series, was crowned during the first televised pageant in 1954, watched by 27 million people.
The first anti-Miss America protests began in the late 1960s—around the same time the pageant began broadcasting in color across the country.
Miss Iowa 1970, Cheryl Browne, was the first black Miss America contestant, and Vanessa Williams the first black Miss America winner in 1984. Suzette Charles, her runner-up, became the second black Miss America when Williams lost her crown after a scandal. Williams would return as head judge of the pageant in 2015 and receive a formal apology from the Miss America organization.
Sharlene Wells, born in Paraguay, became the first foreign-born Miss America in 1985.
This year, the pageant's infamous swimsuit and evening gown competitions have been replaced by the "Miss America Job Interview," an expanded version of the question and answer segment.
Updated: (12/20/2019 3:29 p.m.): With a correction about Schrier's place of education.
Miss America 2020: 5 Things to Know About Winner Camille Schrier | Culture