How to Watch Miss America 2020 Competition: Live Stream, Air Time, Channel and More Pageant Info
Beauty queens from across the United States will soon flood the Mohegan Sun Casino & Resort in Connecticut in hopes of becoming the next Miss America.
The annual pageant, which will crown Miss America 2020, takes place on Thursday.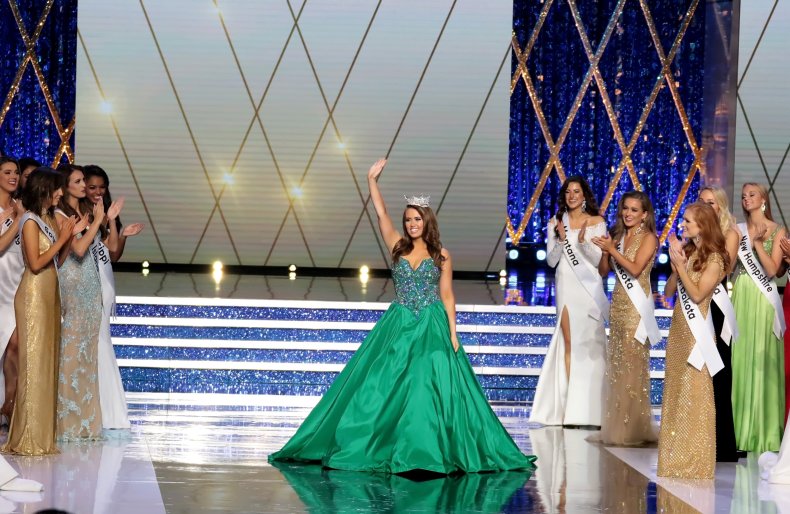 Along with trading its former Boardwalk Hall location in Atlantic City, the pageant will air on a new network this year. For over a decade, Miss America was broadcast live on ABC, however, it relocated to NBC following the 2019 competition. Miss America hasn't aired on NBC since 1996.
Viewers without access to television will be able to live stream the event on any smart device through NBC's website and app. A cable provider login is needed to connect to the stream. Those with Hulu's Live TV service can also catch the show in real-time there while customers with standard subscriptions will have to wait until the Miss America 2020 competition ends to watch through Hulu's On-Demand portal.
Access Hollywood hosts Kit Hoover and Mario Lopez are set to host the pageant this year while Queer Eye star Karamo Brown, singer Kelly Rowland and Superstore cast member Lauren Ash are set to judge.
Although 51 women competed in the preliminary rounds of the competition, which began earlier this week, only 15 will showcase their talents and humanitarian efforts before judges on stage on Thursday. Unlike previous years of the pageant, competitors won't be judged on their appearance but rather their response to interview questions, individual talents and social initiatives.
The winner will become the face of the Miss America Organization for the next year and will travel throughout the U.S. and various countries to perform civic duties and avocational outreach for the charities and causes dearest to her heart. Through the organization, Miss America 2020 will also serve as the national ambassador to the Children's Miracle Network Hospitals.
The winner of Miss America 2019 was Miss New York contestant Nia Franklin. She was the first winner of the pageant to receive the crown without having to participate in the controversial swimsuit competition, which was discontinued by Miss America Organization Chairwoman Gretchen Carlson in 2018.
"We will no longer judge our candidates on their outward physical appearance. That's huge," Carlson said during an appearance on Good Morning America in June 2018, adding that they would also be "revamping the evening gown competition."
Carlson said the reason behind the changes was to make the competition more "open, transparent, inclusive to women who may not have felt comfortable participating in our program before."
"We have always had talent and scholarship, and we need to message that part of the program better, as well," Carlson said.