Miss America CEO Sam Haskell Resigns Amid Crude E-Mail Scandal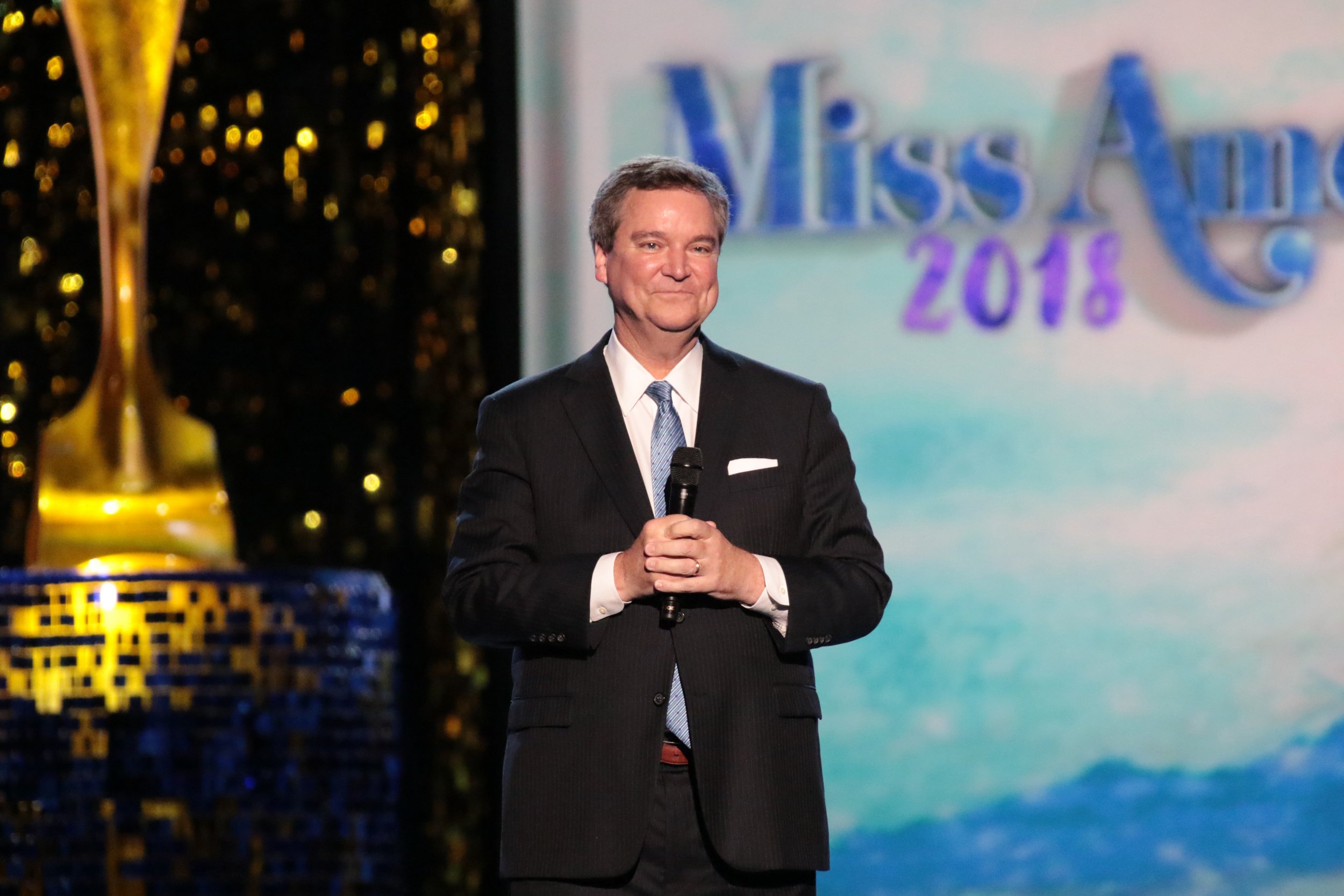 The head of the Miss America Organization reportedly resigned on Saturday, two days after crude emails about former pageant winners were leaked by HuffPost.
Chief Executive Officer Sam Haskell, 62, stepped down from his post at the helm of the beauty contest in the wake of calls for him to vacate his position, according to an announcement posted on the Miss America Twitter account that made no mention of the e-mails.
On Thursday, HuffPost published e-mails sent between Haskell and organization employees that included derogatory critiques of previous Miss Americas.
Along with Haskell, board chairman Lynn Weidner and board member Tammy Haddad also resigned, according to The Washington Post.
Miss America thanked them for their "tireless work" in its announcement of their resignations.
In internal e-mails from 2014 and 2015, Haskell targeted several past winners, including 2013 Miss America champion Mallory Hagan, of whom he spoke disparagingly about her sex life.
He said that a man who she had allegedly had been connected to should "have a blood test because I've lost count of the number of men she slept with at 25."
In other emails, Haskell called Hagan "huge" and "gross," while sharing pictures of her, according to the HuffPost.
Another email showed Haskell responding to a telecast writer's statement he would refer to all former winners as "cunt Miss America," with "perfect" and "bahahah."
Following the report, 49 former Miss America winners signed a petition demanding Haskell step down.
The former talent agent joined Miss America nine years ago and has been lauded for bringing the beauty pageant back to its former esteem.
But that might be difficult now — one of the contest's production partners, Dick Clark Productions, ended its deal with Miss America after reviewing the e-mails, according to HuffPost.
Tammy Haddad, a Washington, D.C. power player who was quoted in some of the e-mails calling winners "pile of malcontents" who "do not have class." had submitted her resignation earlier this year but made it effective on Friday following the report's publishing, according to The Washington Post.
One former winner, Caressa Cameron, was hopeful that the scandal wouldn't mean the end for the pageant and said that it could be turned around into a positive force.
"I don't think it's the end," Cameron told The Washington Post. "Women who are this driven, this educated and this connected — we can definitely steer this thing and make it greater than it's ever been."