Miss America Hopeful Says Trump Is Biggest Issue Facing the U.S.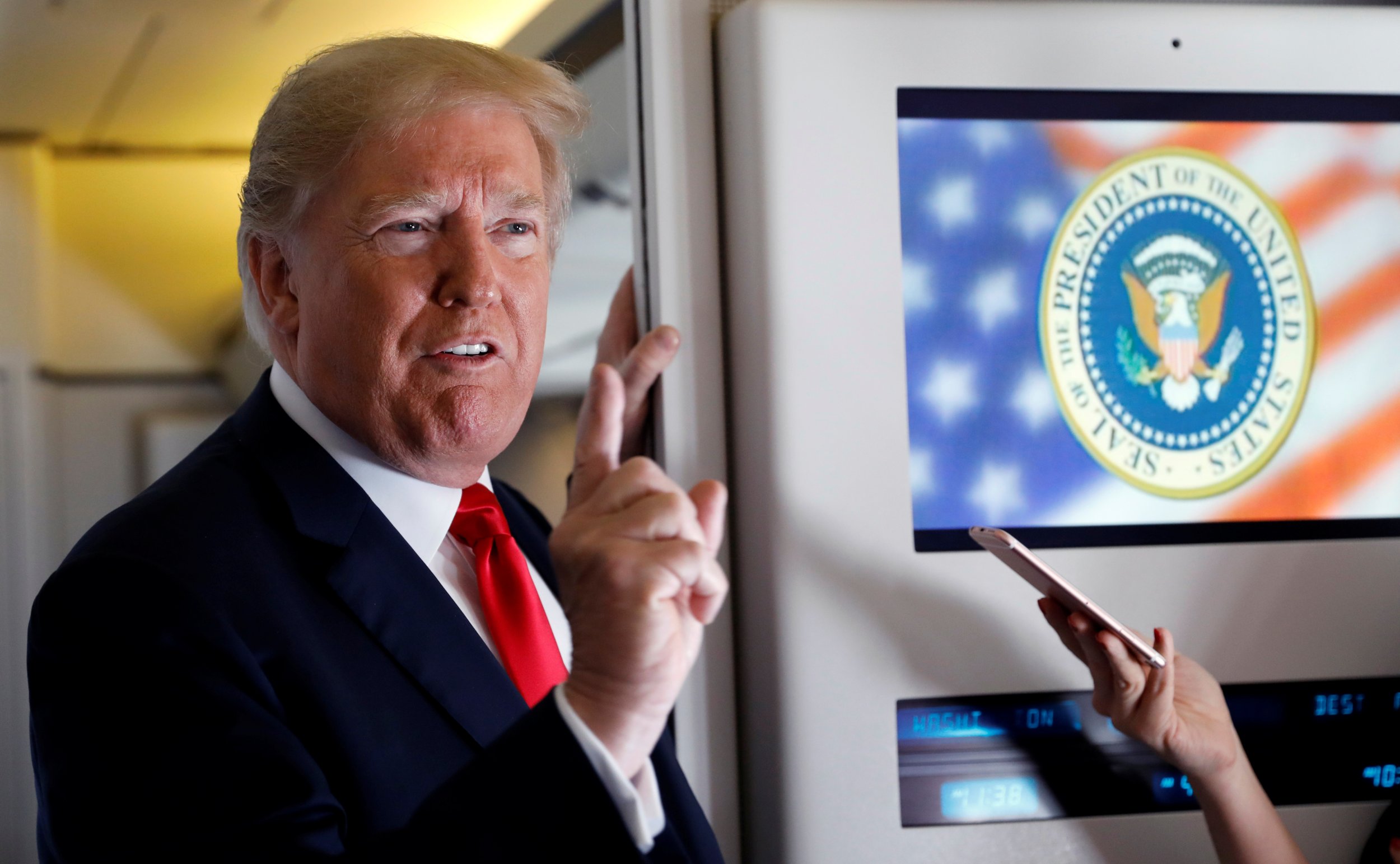 A contestant in the Miss America pageant clearly isn't a fan of the country's leader – describing President Donald Trump as the biggest issue facing the nation.
Speaking during the interview segment of the pageant, in which contestants are asked various questions, Miss West Virginia Madeline Collins was asked what she thought was the biggest issue facing the U.S.
"Donald Trump is the biggest issue our country faces," she replied, according to The Associated Press.
"Unfortunately, he has caused a lot of divide in our country, and until we can trust in him and the choices that he makes for our country, we cannot become united," she added, although she did not go into further detail about why she believed the president was the biggest issue facing America, as contestants' responses are limited to just 20 seconds each.
And other contestants were asked more specifically political questions, with Miss Virginia Emili McPhail asked about the ongoing controversy surrounding NFL players kneeling for the national anthem in order to protest police brutality – a topic that has proved divisive among politicians and sports fans.
"Kneeling during the national anthem is absolutely a right that you have, to stand up for what you believe in, and to make the right decision that's right for you," The Press of Atlantic City reported McPhail saying.
"It's very important that we also have to take into consideration that it is not about kneeling: It is absolutely about police brutality," she added.
Later questioned about whether she was concerned that her answer could have cost her a place in the competition, McPhail said she believed that standing up for what she believed in was the most important thing to do, The Hill reported.
"I was very happy to have that moment, to be honest, because it's not always easy," she said.
And her candor did not appear to have harmed her chances in the competition, whose prize includes a $50,000 scholarship, winning her preliminary round and a scholarship prize of $1,000.