Miss America was the show to watch in the '60s and '70s. When I was younger, we would all sit around the television watching it, I would beg my brothers to sing, "There She Is, Miss America" and I would parade around, pretending I was Miss America myself.
As a young girl I looked up to her. I lived in Detroit, Michigan and one year, Miss America appeared at an auto show. My dad wanted to take me to get her autograph, but I didn't want to go, I was so embarrassed. I thought she was so special that I couldn't even be in her presence.
In 1968, when I was 20, I found out about the Miss Detroit pageant. I was a ballet dancer who had fallen and injured my leg and I needed something else to put my energy into. I also had a younger sister with learning disabilities. In the '60s and '70s, parents usually had to pay to help children who had learning disabilities, and although we didn't struggle, I was one of four children and I wanted to help out. I had heard that this pageant gave scholarships to the winner. So I competed and won, and then I competed in the Miss Michigan pageant and came in as first runner up and talent winner. The following year, in 1969, I won. For Miss Detroit I earned $1,500 and when I won Miss Michigan I earned $2,500. In the late '60s, that was a lot of money.
Later in 1969, I competed to be Miss America 1970. It was a year when they were still looking for the "girl next door," a wholesome girl who did well in school and had a talent. In the '60s and '70s the competition wasn't as intense. Each year since, I've noticed how much more intense it has become.
In my year, there were 50 contestants and we competed in three groups across four categories. The swimsuit category was 25 percent of the score, talent was 50 percent and evening gown and personal interview were each 25 percent. Talent was important and I think that was because if you had a good talent it would make for good TV. Miss America was watched by millions at the time—there was much more emphasis on the television show.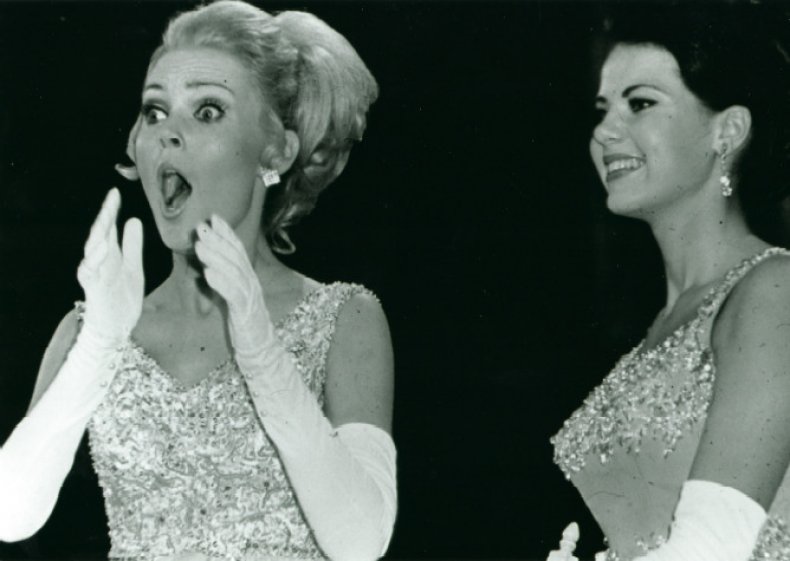 The year I competed in Miss America, we had women demonstrating against the pageant on the boardwalk outside the convention hall in Atlantic City. But inside, we were just really excited. I got on with the other girls and we were all talking about how wonderful it was going to be the following year for the 50th anniversary.
For me, being in a swimsuit wasn't that difficult because I was a ballet dancer and I was used to having my body lines critiqued. And, when I competed we had very unusual swimsuits. Mine was one piece, and it had a panel on it, which usually rolled up when you walked. I never even thought about how millions of Americans were watching me. I just really wanted to be able to perform my talent—ballet—on stage. I achieved that dream.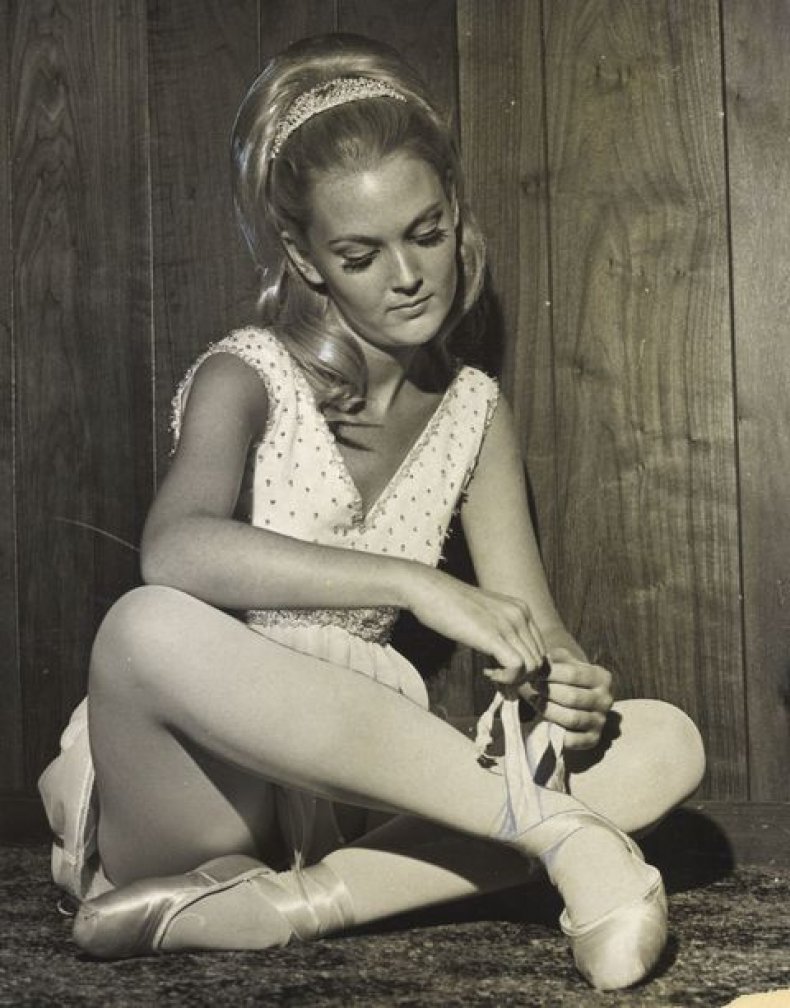 I wouldn't get into a swimsuit today, and it was a stumbling block for many people, but it's interesting that when they took the swimsuit competition away in 2018, some former contestants were disappointed. They felt it wasn't about your measurements, it was about being fit. Although Miss America started out as a bathing suit competition, I was actually told not to use the term bathing suit, we had to use the term swimsuit.
In the '60s women didn't have the platform we have now, but during the pageant I was able to create a platform sort of by accident. I was given a biography to fill out, so I wrote my siblings name and ages. In those days, the final questions weren't that difficult. My question was: "What advice would you give your sister Melanie, entering the "now" generation?"
I stepped up and said that Melanie was unfortunately brain damaged so she would never enter the "now" generation, but that I would encourage any other young girl to enjoy life by being themselves. It was just a question I answered, I didn't expect that much attention. But it shocked people and got a big reaction. I was then able to do work talking about people with learning disabilities during my time as Miss America.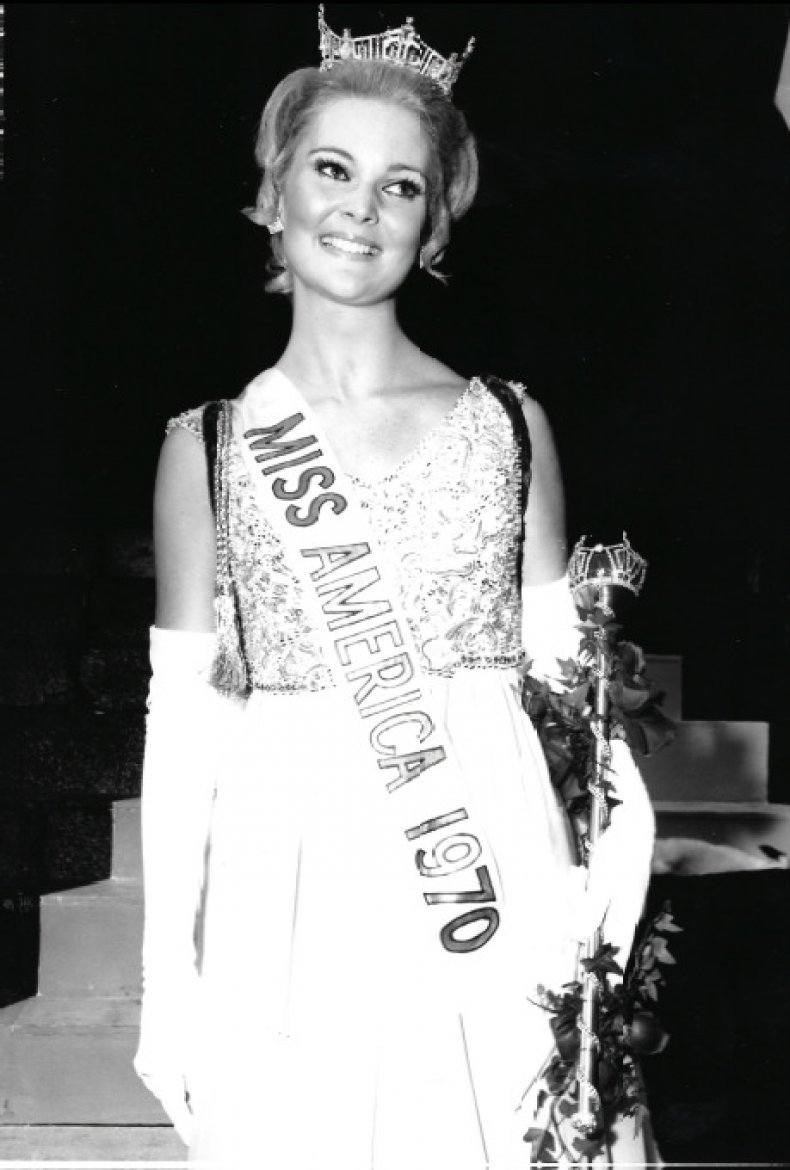 When I was chosen as Miss America 1970 and crowned, it was very humbling. Afterwards, I was in a different place every day. I travelled more than 200,000 miles in one year, because it's a job. If you were sick, you still got up and went out with a smile on your face.
But did I ever feel objectified? No. After I was crowned, I was never photographed in a swimsuit again and we had chaperones who travelled with us constantly. The only time my chaperone almost jumped out of her skin was when I went on The Tonight Show Starring Johnny Carson. Johnny came up to congratulate me and although he knew there was a rule then that Miss America wasn't allowed to be kissed, he gave me a kiss on the cheek. But he wasn't objectifying me, he was just playing around. My chaperone nearly had a fit. I do think not being kissed was a good idea though. Who wants to be kissed by everyone you meet?
My year as Miss America happened during the Vietnam War, so I went to the White House several times and met with senators and congressmen, but President Richard Nixon was in deep discussion about the war, so I didn't meet him. Although pageant leaders did not want Miss America to say anything controversial or political during my year, I did a USO show in Vietnam for 21 days. That really opened my eyes. I saw what those men went through. We were taken off stage in the middle of one show because we could hear gunshots; the enemy was coming closer and they needed us to get out of there. It was an educational experience about mankind.
I was also in a television commercial called "Love. It comes in all colors." I remember looking around and there were all these TV and movie stars like Henry Fonda, Dina Merrill and Leonard Nimnoy. I recall thinking: "How did I get here?"
During the year that I was Miss America, Miss Iowa, Cheryl Browne, also became the first Black contestant to compete in Miss America. People were really happy. She was a great contestant, although she didn't win Miss America 1971. But as time went on, different people started coming to the forefront of the pageant more and that's important. I think Miss America needs diversity.
After my year as Miss America, I continued to travel and make personal appearances and then I got married and had a wonderful daughter. I took her to Miss America one year and somebody said to her: "I bet you're going to be Miss America!" On the way home, I told her I thought she should find her own niche in life. I knew it wasn't her idea, it was other people asking her about it.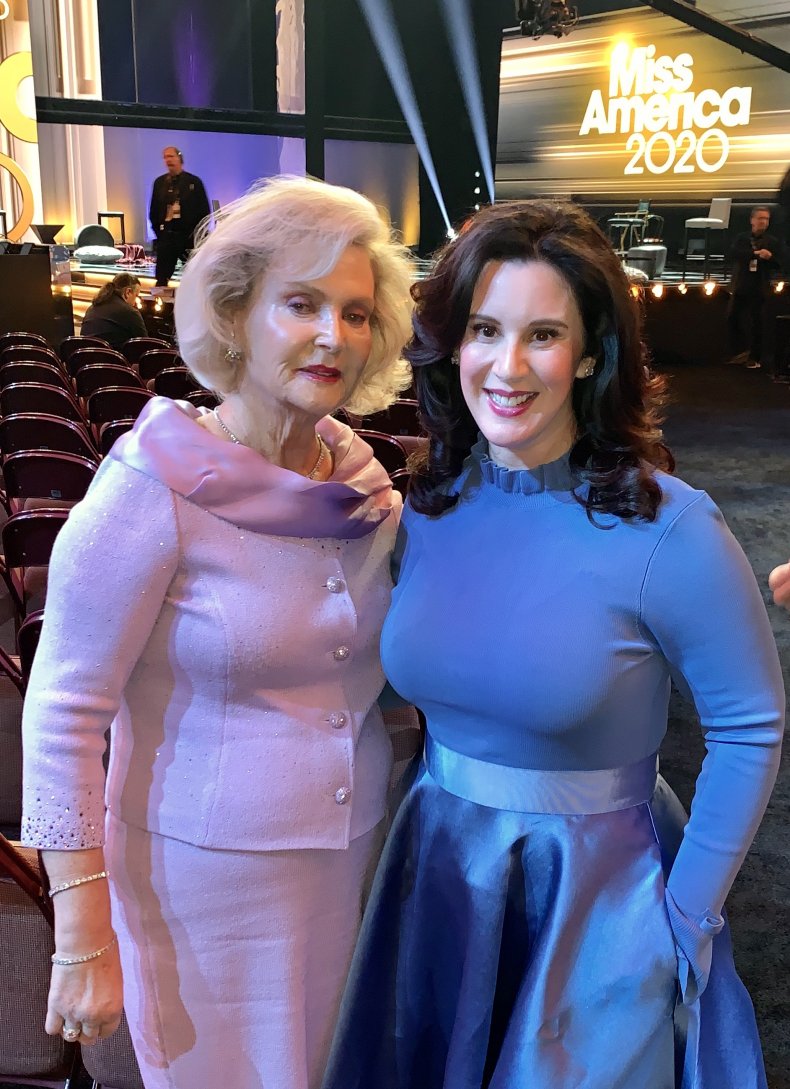 Around the time I won, women were just starting to make a big impression on the workforce. They were no longer just able to be hairstylists, nurses or teachers, they were becoming doctors and lawyers, too. Yet by the '80s, I remember hearing rumours that girls were having surgery to have ribs removed to make their waists smaller and contestants were having plastic surgery to alter their faces. It was sad. I think the girls that wanted plastic surgery missed the meaning of Miss America. The pageant was trying to push scholarships and help women advance.
When I returned to the Miss America pageant in 2019 to celebrate the 50th anniversary of winning, it was the first time I had been back in more than 25 years. I had been a single mom with a daughter in school. At first it shocked me, because it wasn't how I remembered Miss America. But when I went home and thought about it, I realized that the pageant has to change with society.
At the beginning when they made the changes like removing the swimsuit element I was a bit taken aback. I wasn't against it, but I was taken aback. I do think change is difficult. But I see now that it's moving things in the right direction. Even though it's not the same as when I was Miss America, I'm proud of the advancements the pageant has made. You could say the pageant evolved as the role of women evolved.
It's so hard to believe there has been 100 years of Miss America. The whole experience of being Miss America was thrilling. The night that I gave up the crown, I thought: did this really happen to me or did I dream it?
Pamela Eldred was crowned Miss America 1970. She lives between Michigan and Florida.
All views expressed in this article are the author's own.
As told to Jenny Haward.