Taylor Swift has spent much of her career as America's sweetheart, keeping quiet about drama, politics and more.
But in Swift's new Netflix documentary, Miss Americana, the singer's dive into putting her political views in the public eye and her path to individuality will be at the forefront. Here's everything viewers need to know about the documentary's peek into her life.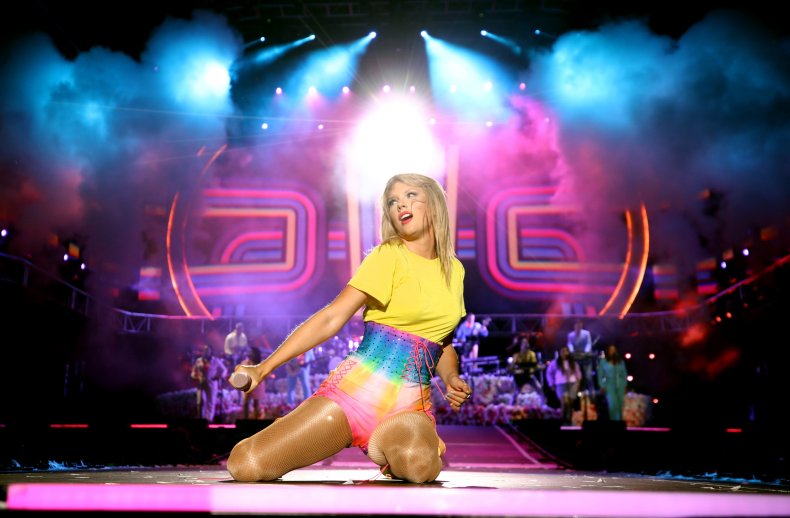 How To Watch
Miss Americana is available to stream on Netflix starting Friday. To monthly subscribers of the streaming platform, it's included with the usual fee. Those who aren't Netflix subscribers can use a one-month free trial to view the documentary. The free trial can only be redeemed once, though.
What It's About
The Miss Americana trailer shows Swift speaking about being the good, sweet country artist and committing to representing her former label rather than herself and how she held back from speaking about politics and other issues because she didn't want her reputation to be tarnished.
A conversation later in the film between Swift and her mother shows the artist planning to make her first public political statement on Instagram. She feared she'd lose fans, she reveals in the conversation, according to The New York Times, who saw the film at the Sundance Film Festival.
The rest of the film follows Swift's progression into a liberal voice in the public eye. From her take on Marsha Blackburn, who Swift reportedly calls "Trump in a wig," to the LGBTQ+ support in her music—see the song "You Need To Calm Down"—Swift butterflies into a celebrity who isn't afraid to be herself after years of keeping her head down.
What Won't It Include
Reports from early Sundance viewings claim there's one missing piece in Swift's documentary. Miss Americana won't feature any reference to her battle with former record label Big Machine Records and Scooter Braun for ownership of her music. Swift does not have ownership over any of her records except 2019 release Lover.
The conversation surrounding Swift's emotional pleas for rights to her catalog peaked on social media when Swift announced the documentary in November. In a lengthy statement posted to her social media accounts, Swift said she was having trouble gaining permission to include her early music in the film and in being allowed to perform some of her past hits at the 2019 American Music Awards where she received the 'Artist of the Decade' honor.