Rachel Barcellona is an activist and beauty queen set to compete for the title of Miss Florida later in June. At the age of three, doctors told her and her parents she was on the autism spectrum, Fox 13 previously reported. Now, at 22, she is the first person with autism to compete in the Miss Florida pageant, according to WFLA.
Barcellona told the local station: "I was basically promised that I would never graduate any school really or have any friends. Pretty much everything bad was going to happen to me because I have autism. [My mom] was like 'I will be dead before that happens.'"
Barcellona has been competing in pageants since the age of five. But she took a break from the glitzy competitions during middle school after experiencing anxiety and depression, WFLA reported. A friend persuaded her to get back into the contests when she was attending Dunedin High School.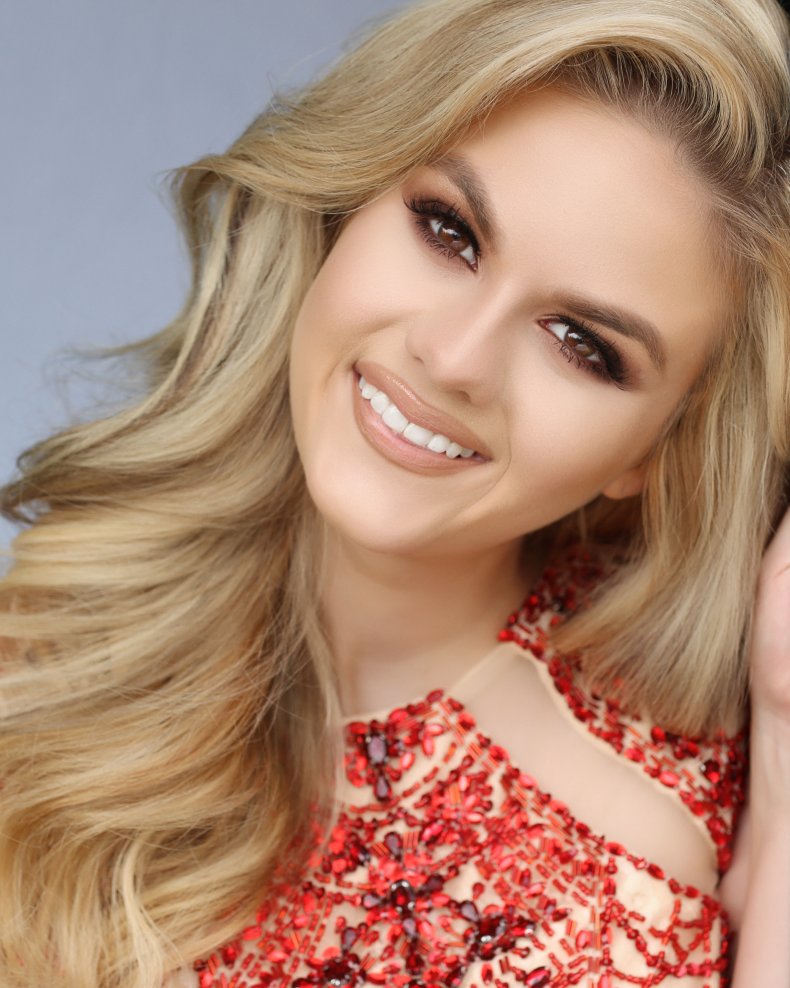 Soon enough, Barcellona was winning pageants. She won the title of Miss Florida International in 2016 and the title of Miss Southeast International in 2017, according to Suncoast News. She is Miss Manatee River 2019.
A prominent advocate for inclusion, Barcellona had made more than 300 public appearances to promote the cause by 2017. She has walked New York Fashion Week and traveled to England and Canada as an autism advocate.
Barcellona has also served as a board member for the University of South Florida Center for Autism and Related Disabilities, as an international ambassador for the Unicorn Children's Foundation and as an ambassador for inclusivity non-profit Help Us Gather. She currently works with children at the Glazer Children's Museum.
A keen opera singer, Barcellona has performed at Madison Square Gardens three times. She recently performed the National Anthem at a Tampa Bay Lightning game at Amalie Arena. She will lend her vocal skills to the talent part of the Miss Florida Competition Preliminary on June 25, 2019 in Lakeland.
Ahead of the week-long pageant, Barcellona is busy practicing her talent, keeping up with current events and, of course, doing plenty of organizing. "Being less than three weeks away is so exciting but there is still much to do," she told Newsweek.
In April, Barcellona spoke at the United Nations' World Autism Awareness Day event at the agency's New York City headquarters. She discussed her experiences growing up with neurodiversity, and described how the world of pageants helped her "come out of her shell."
Outside of her activism and pageant work, Barcellona studies communications at the University of South Florida. She told Newsweek she's also working on a book.
Barcellona previously told local station WFTS: "I want people to know that autism does not hold me back. It's actually an opportunity for me to achieve my dreams. I want to use my voice to inspire hope to others. Awareness is okay, but we need acceptance."
She told Newsweek: "I am hopeful that competing at Miss Florida will show others that if you have a dream you should go for it and that people with disabilities are not so different."
This article has been updated with comment from Rachel Barcellona.