'Miss Hitler 2016' Beauty Pageant Winner Crowned By Fascist Group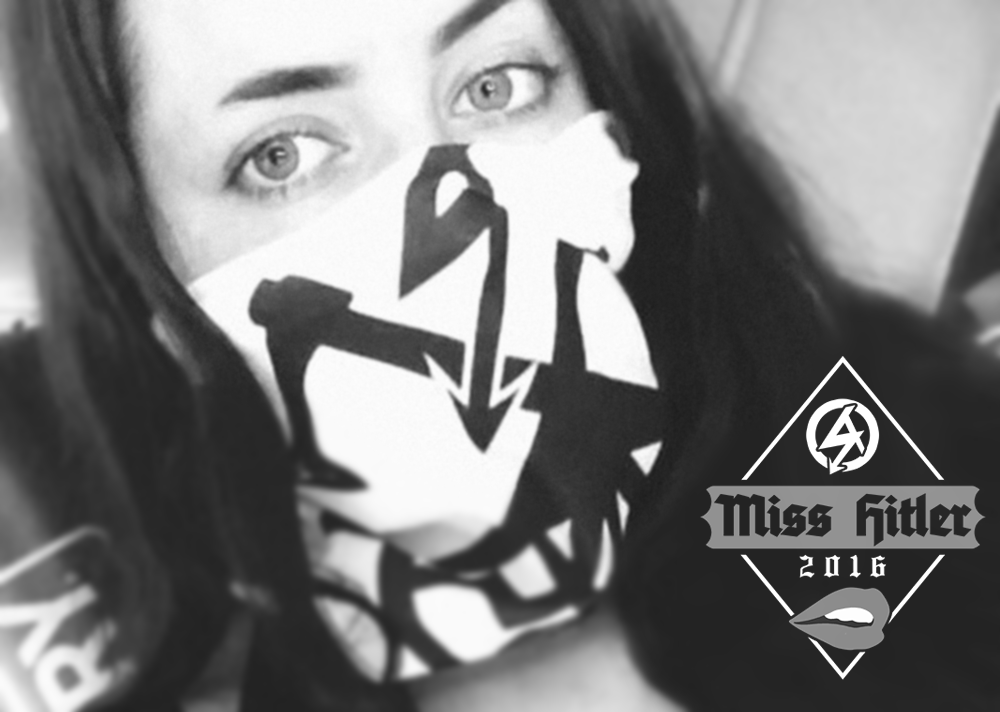 This week, a Scottish woman was crowned "Miss Hitler 2016" in a beauty pageant organized by National Action, a British neo-Nazi youth movement that describes itself as "like the BNP but more radical".
"Female supporters" of National Action were invited to "submit a short interview under a pseudonym, accompanied by photos in the t-shirts we sent them," the white supremacist group's website says.
"Many comment that they see women at our demonstrations but relatively little is known about them and they rarely get much spotlight or recognition. We organized this competition to give our girls a chance to express their beliefs and share their motivations for embracing National Socialism. We were not disappointed!"
A brunette woman under the pseudonym "A-Bus-Full-Of-Retards" was named winner. After her victory, she explained her attraction to the far-right on the fascist group's website. "Life has given me my partner without whom I would be a very lonely Nazi. He is my best friend who takes care of me and somehow puts up with me," she wrote. "There are some people who I used to be friends with but because of their openly anti-fascist views, I no longer speak to. It makes me sad sometimes as I used to really enjoy their company."
The woman, who has not been identified, appears in a photograph on the website; the lower half of her face is covered with a black and white scarf.
The Board of Deputies of British Jews, the representative organization of British Jewry expressed outrage at National Action and its pageant. "This is a clear case of inciting racial hatred, which is presumably why these cowardly 'contestants' are covering their faces. It is possibly the ugliest beauty contest ever held," a spokesman said.
Jewish Human Rights Watch, an organization founded combat anti-Semitism similarly denounced the group's aims. "This anti-Semitic event is repugnant in the extreme. Moreover, that these neo-fascists who purport to be patriots nevertheless celebrate an ideology, regime and man [Hitler] that so many Britons died to defeat demonstrates that their bigotry is matched by their stupidity." Jonathan Neumann, Director of JHRW tells Newsweek.
Details of the contest were removed from Facebook in May, not long after the pageant was first announced. On Twitter, however, the neo-Nazi group's page remains.