Miss Iraq Has Visited Miss Israel 6 Months After Their Friendship Forced Model to Flee Home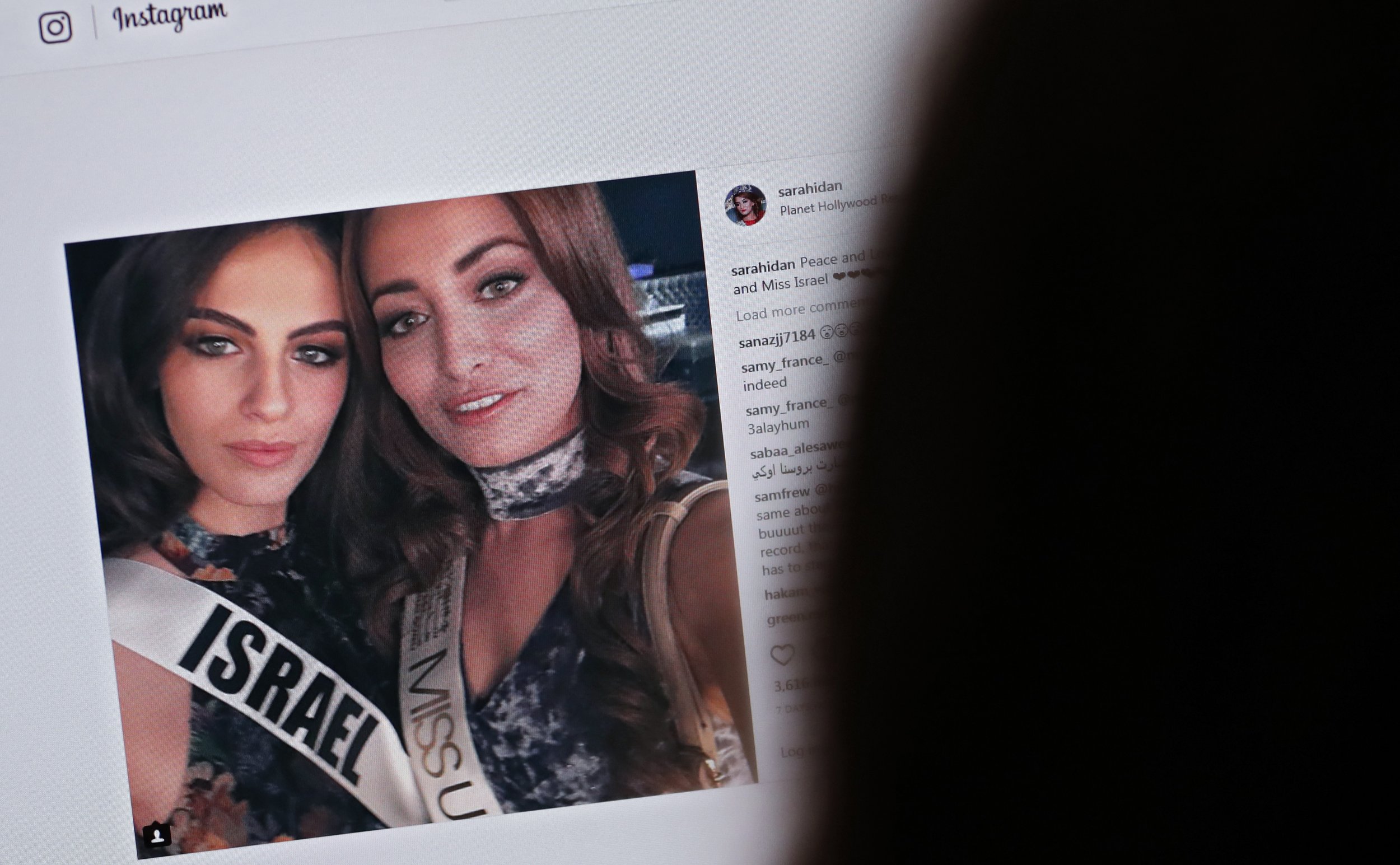 After generations of intractable conflict, it can take unusual methods to bring the people of the Middle East together.
Miss Iraq Sarah Idan and Miss Israel Adar Gandelsman—two contestants in the November 2017 Miss Universe pageant in Las Vegas—have formed an unlikely friendship, one that has endured despite social stigma and even death threats.
The two beauty queens have reunited in Jerusalem six months after they posed together for photos that eventually forced Idan to flee Iraq with her family, the BBC has reported.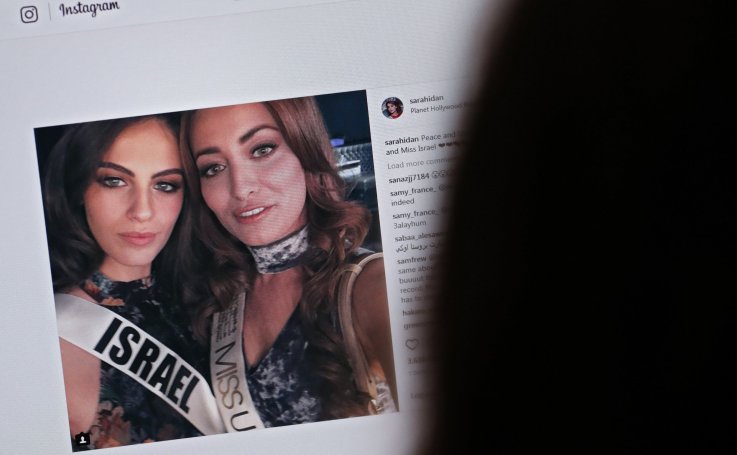 The 2017 photo was captioned, "Peace and Love from Miss Iraq and Miss Israel." The message was lost on some in her home country, who saw the photo as a betrayal of the Palestinian Arabs and supportive of Israel. While Israel celebrates its 70th anniversary this year, the two nations still have not established official diplomatic relations.
The first woman to represent Iraq at the competition for 45 years, Idan told CNN she did not expect the photograph to get the attention it did. But the next day, she found herself thrown into unwanted spotlight. "I woke up to calls from my family and the Miss Iraq Organization going insane. The death threats I got online were so scary."
The vitriol was not just directed at her. "People in Iraq recognized my family, they immediately knew who they were," Idan told CNN. "And they were getting death threats." Though she felt guilty, Idan's mother assured her, "No, it's not your fault, we live in a fucked-up society."
Idan refused to take the photograph down, even when put under pressure by the Miss Iraq organization. She did later make any post, apologizing "to anyone who considered the photo to be offensive to the Palestinian cause." She explained that the picture was "merely a call to peace and hope for a solution to the crisis."
As a dual U.S.-Iraqi citizen, Idan was able to help her family flee to America. This week, the model flew to Jerusalem to reunite with Adar Gandelsman. The caption on a fresh selfie read, "Sisters reunion." The two friends went on a tour of the Holy City and are at an Iraqi-Jewish restaurant in the famous Mahane Yehuda Market.
Speaking with the Israeli Channel 2 News, Idan said she does not think most normal Iraqis consider the Israeli people their enemies. "I think maybe the governments are enemies with each other," Idan added.
A spokesman for Israeli Prime Minister Benjamin Netanyahu welcomed Idan's visit. "Friendly relations between Israelis & Arabs will definitely help in ushering in a better tomorrow for all of us in the Middle East," wrote Ofir Gendelman on Twitter.
Miss Iraq Has Visited Miss Israel 6 Months After Their Friendship Forced Model to Flee Home | World