2018 Miss Universe Live Stream: How to Watch Online, Channel, Start Time and More
There's no other pageant like Miss Universe. Luckily, the annual affair is scheduled to make its return with a three-hour event on Sunday.
Miss Universe is an international beauty pageant that occurs annually. It's first ever ceremony was held in June 1952. Notable past winners include model Olivia Culpo, who has appeared in campaigns for Sports Illustrated's swimsuit issue and helmed the reality show Model Squad on E!. But who will take the crown this year? Here's everything you need to know ahead of Sunday's pageant, including how to watch.
Where is the 2018 Miss Universe Pageant Being Held?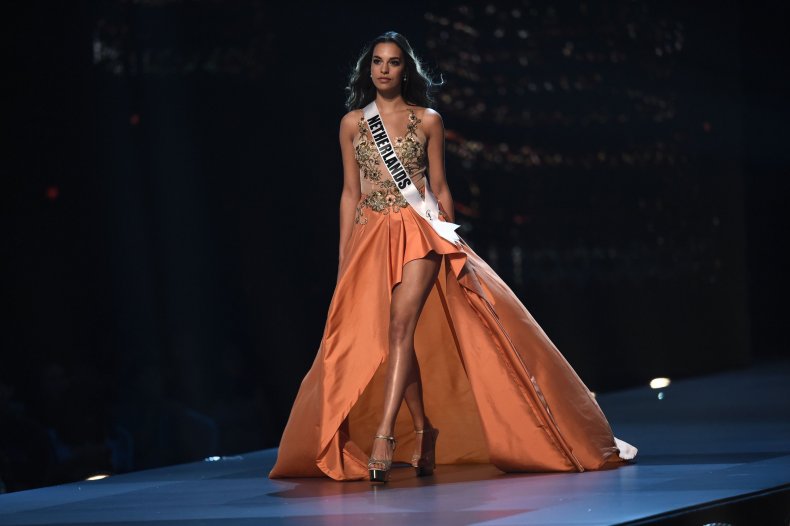 The 2018 Miss Universe competition will be broadcast live on Sunday, December 16 at 7 p.m. ET. After being held at Las Vegas's The AXIS at Planet Hollywood in 2017, it will return to Bangkok, Thailand, at IMPACT Muang Thong Thani.
"Over the pageant's 67-year history, Bangkok has hosted Miss Universe in 1992 and 2005, with representatives of Thailand also capturing the crown twice in 1965 and 1988," the organization's website reads. "This year, TPN 2018 Co. will host the 2018 Miss Universe and support in organizing the competition in Thailand."
How to Watch Miss Universe 2018
This year's event will air on FOX. To stream it online, interested parties can enter valid login credentials through their respective television provider on FOX's website. The ceremony will also be available to view via FOX's app by mobile and tablet devices, Amazon's FireTV, Roku and Chromecast.
There are other ways for fans to watch the event if they don't have access to a TV subscription service. Hulu Live TV, YouTube Live TV, Sling TV and FuboTV all offer FOX through their digital memberships.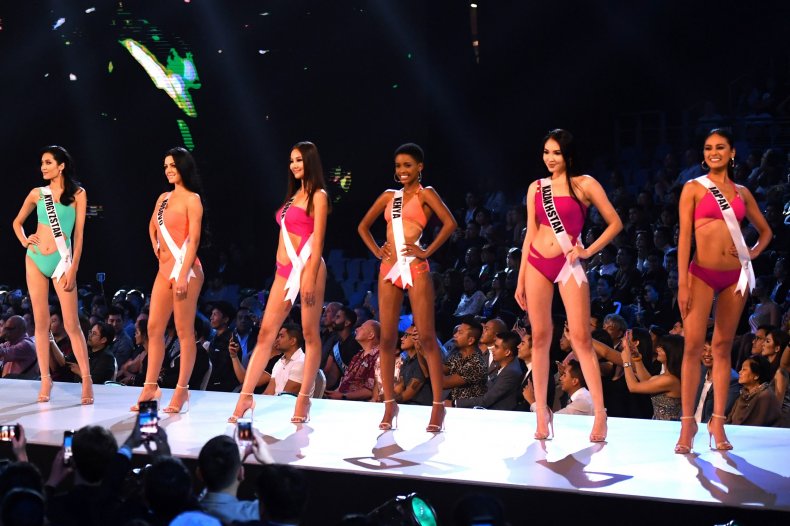 Who Will Host This Year's Pageant?
Steve Harvey will return to host the 2018 Miss Universe competition. In 2015, he had issued an apology after announcing the wrong winner by mistake.
"The only thing I have to practice is at the very end, when I say who it is—that's the only thing I've got to get right. I don't care about where I've got to stand, I don't care about which side to walk down," Harvey, 61, told ABS-CBN News. "I only care about when I say, 'And the new Miss Universe is…' I need you all to pray for me."
Will There Be Other Noteworthy Guests in Attendance?
Harvey isn't the only notable name who will appear at Miss Universe on Sunday. Supermodel Ashley Graham will be present to conduct interviews with contestants backstage. R&B crooner Ne-Yo is lined up as this year's performer. TV personality Carson Kressley and runway coach Lu Sierra will return to provide commentary on the pageant as well.
There will be 94 contenders competing in this year's pageant, but the long roster will soon be narrowed down to one lucky winner. The winner will be crowned by Demi-Leigh Nel-Peters of South Africa, who was Miss Universe 2017.