Miss USA 2019: What's the Difference Between Miss USA vs. Miss America?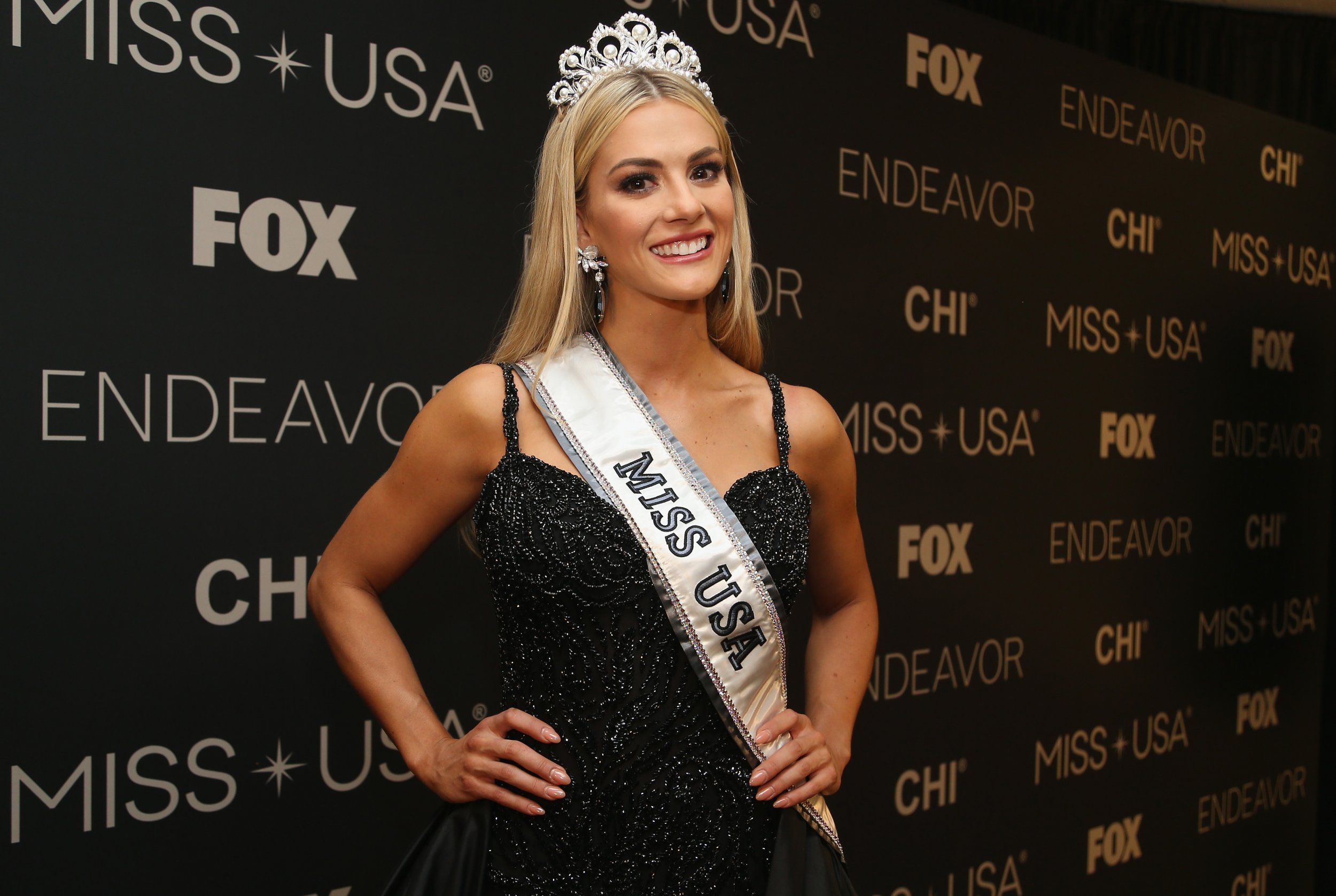 On Thursday, contestants will showcase their talent, knowledge and poise in hopes of being named Miss USA, not to be confused with Miss America, which is an entirely separate pageant.
Over the years, pageants faced criticism for being superficial competitions, which send the message to young girls that in order to be valued, you must be beautiful. The dominant focus of the backlash was the swimsuit competition on the basis it deterred anyone who didn't feel comfortable standing on stage in a swimsuit from entering the pageant. This led Miss America eliminating the swimsuit portion in 2018, 67 years after that part of the competition led to the creation of Miss USA.
Yolanda Betbeze, who was crowned 1951's Miss America, refused to pose in a bathing suit for Catalina Swimwear.. This led the swimsuit company, a sponsor of Miss America, to create its own series of pageants, Miss USA, Miss Teen USA and Miss Universe.
While Miss USA has its origins in Miss America and the pageants are similar, they have their differences, as well, even in the actual competition aspect.
The Competition
Miss USA includes a swimsuit or athletic wear competition, evening gown presentation and a Final Question round for the top six competitors.
"The Final Question round will determine the contestant's ability to articulate themselves under pressure while sharing a thoughtful, well-informed response," the competition website said.
Miss America contestants participate in a live interactive sessions with judges aimed at giving participants a chance to highlight her achievements, goals and how her talents will enable her to perform her duties as Miss America. There is also an evening portion, which, used to only permit gowns, but now allows contestants to select the evening-attire of their choice. The third part of the pageant is a talent competition.
The Contestants
Miss USA contestants must be between 18 and 28 years of age, never married or pregnant. They also must have never given birth to or parented a child. Fifty-one contestants participate in the Miss USA pageant to include all 50 states and the District of Columbia.
Miss America hopefuls must, as listed on the website, be between 17 and 25 years of age, a United States citizen, a resident of the state they compete in and meet the character criteria as set forth by the Miss America pageant.
What Happens To The Winner?
Miss USA winners go on to compete in the Miss Universe pageant. During their year-long reign, they live in an apartment in New York City and represent the organization. Miss USAs must remain unwed when they hold their title.
The winner of Miss USA is responsible for advancing the goals and objectives of the Miss America Organization, as well as, her Social Impact Initiative. Among her duties are public speaking and serving as the National Ambassador for Children's Miracle Network.