Miss USA Pageant Draws Less Than 38,000 Online Viewers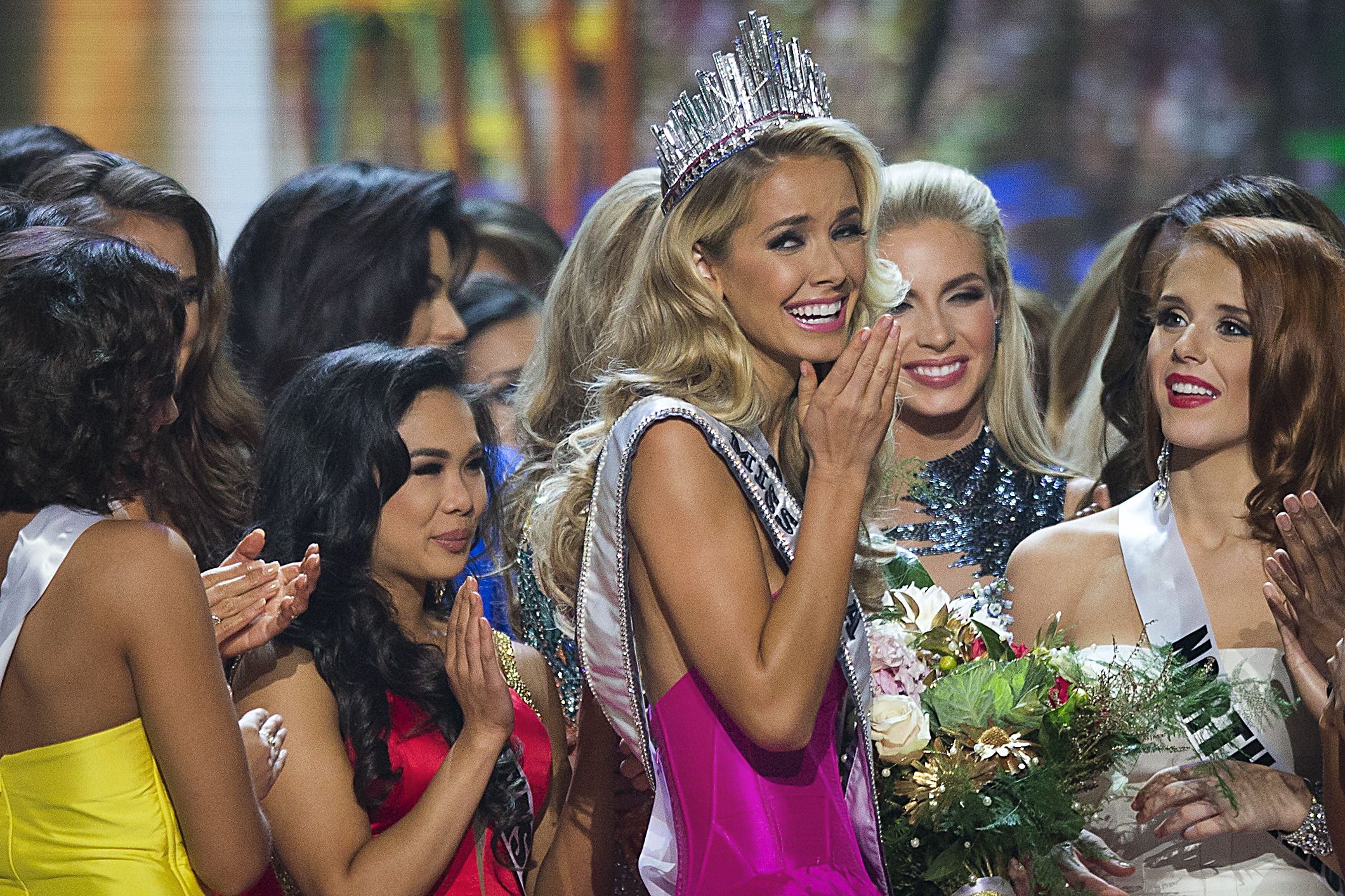 Remarkably few people watched Miss Oklahoma be crowned Miss USA 2015 on Sunday evening. Following racist comments made by Donald Trump, part owner of the pageant, NBC and Univision dropped the pageant from their networks. It was broadcast only online through YouTube and on the cable network Reelz. It hit a peak 37,874 viewers on YouTube, according to The Wrap. This peak came as Olivia Jordan was being crowned Miss USA.
In 2013, 4.6 million people watched the pageant on NBC and 5.5 million last year. Reelz has yet to release their viewership statistics, but given the grim online ratings, it's likely to be far less than the years prior. Some online event streaming has been very successful, the Super Bowl had over one million online viewers.
Miss USA started off with just over 15,000 online viewers and grew slowly from there. During the swimsuit competition, viewership jumped from 24,487 to 32,039.
Following the networks dumping the pageant, at least one Miss USA contestant expressed her disappointment. Alexis Railsback, Miss Kansas, told the Kansas City Star the pageant was "taking the brunt for Donald Trump's speech," which was "really unfortunate and kind of unfair." She added Trump "does not organize the pageant, he does not run what goes on. That's a personal decision that he made to make that speech and to run for president, and I don't think it is really related to the pageant in any way, other than the fact that he is the co-owner."
Trump did not attend the pageant.