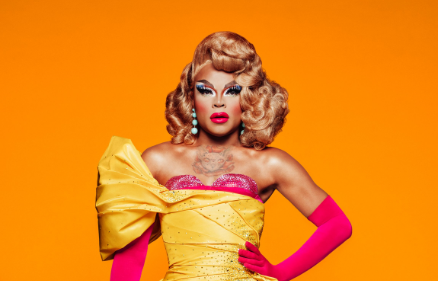 When Miss Vanjie got the boot on the very first episode of RuPaul's Drag Race Season 10, the Los Angeles native had no idea her end on the competitive drag series would actually be the start to a bright new beginning.
It was her famous backward catwalk off the stage, echoing "Miss Vanjie. Miss Vanjie. Miss Vaaaanjie," in a floral-clad bodysuit that set the internet on fire and ultimately led to Vanjie's instant popularity, despite being cut so quick in the season. The viral moment went on to get social media gif and meme treatment and became one of the most talked-about exits in Drag Race history, launching Vanjie into the spotlight regardless of show creator RuPaul's early dismissal.
In fact, Vanjie's impressive departure from the show gained such a reaction, even RuPaul had to give the charismatic queen a second look, resulting in Vanjie's return to Drag Race for Season 11.
Now under the persona of Vanessa Vanjie Mateo, an even more fierce and funny queen from what fans briefly saw last season on the show, Vanjie says she's more determined than ever to hit the Drag Race runway full speed ahead. The glamorous queen recently chatted with Newsweek about her return to the VH1 reality competition, and from the sound of it, fans shouldn't expect the performer to get a final goodbye from RuPaul anytime soon—at least, that's what Vanjie and her growing legion of fans hope.
Check out Newsweek's interview with Vanessa Vanjie Mateo below.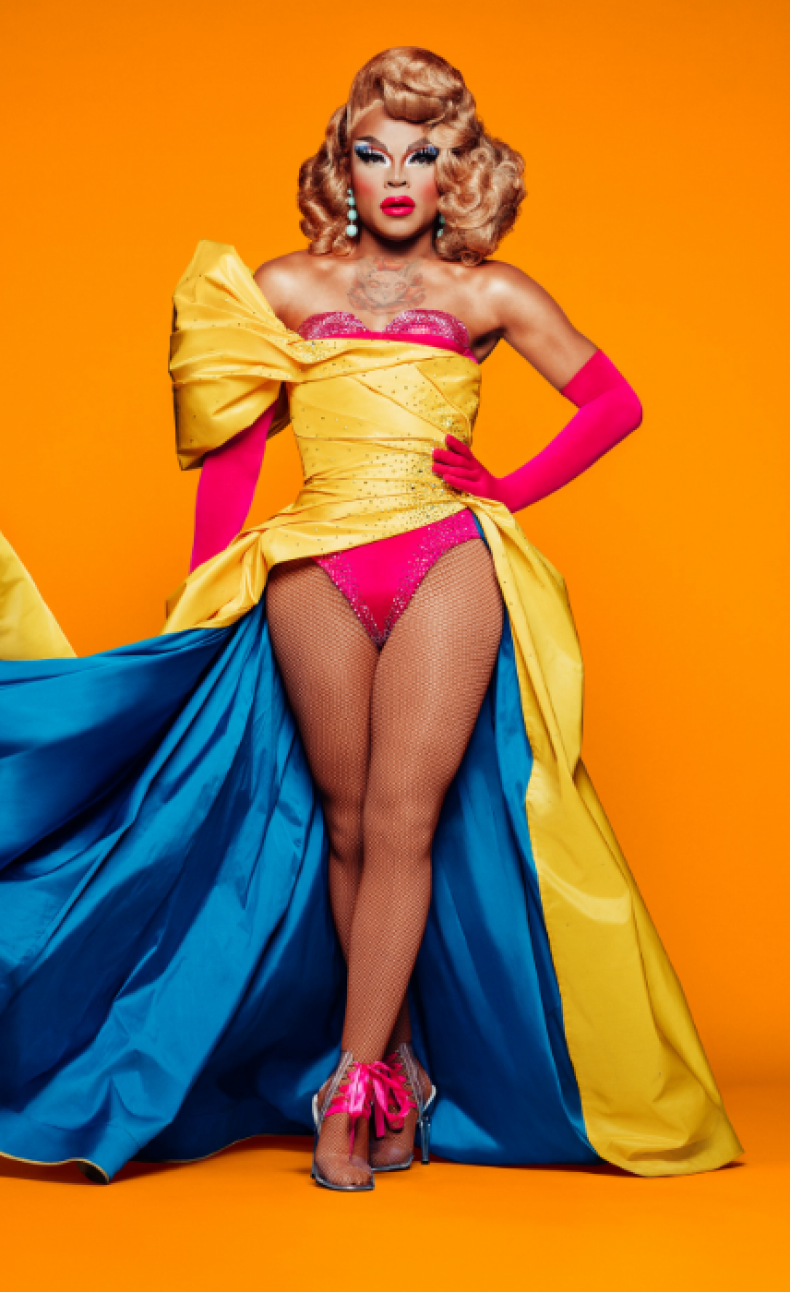 How does it feel to be back?
I'm excited. I mean, it's a blessing to be asked to be brought back. A lot of the fans were sad to see me go, so I do feel like I'm holding a lot of pressure and I want to prove [myself]. I want to make everyone proud. It's a lot of weight on my shoulders, but I'm excited and I'm ready to not go home first.
Were you expecting such a reaction from your Season 10 exit?
It's crazy. Everything happens for a reason. I never thought it was gonna happen the way it did, cause if that was the case I would have never packed up everything just to be there. It's just been a blessing. Everything happens for a reason. RuPaul loved [my exit], and she thought it was hilarious. S**t, I think it was one of the most memorable moments of the season. I'm proud of that. It happened on accident, but you know I'm running with it now.
What have you learned since then?
Well, I don't want people to think "Oh she has one up on the girls," cause y'all saw the four-five seconds I had [last season]. I was a mess. There's nothing you can do to prepare for Drag Race. The only thing I know now is, "Ok, don't hot glue your corset and no flowers and barbies." That was the only thing I knew [coming back]. I felt, mentally, I was more prepared just by telling myself I cannot go home again first. I cannot go home, I want to make my Ru proud, I want to make Michelle [Visage] and all the judges proud. I want to make the world proud cause they brought me back.
I'm just excited, and I can't wait for everyone to watch the show because I was there so short [last time], I feel like they didn't really get to know too much about me. So I'm excited for everyone to really get to know me. They've met Miss Vanjee, but I'm excited for them to meet Vanessa Vanjie Mateo.
Do you feel more confident this time around?
I'm more determined now. Before, I went into it just wanting to do good, like, "Oh let's just pray for the best and see what happens." This time I'm more determined. I definitely have something to prove.
Who influences Vanjie's style and persona?
I've grown so much since the show and I continue growing with my aesthetic. I'm learning more about myself and who I am as a drag queen. I'm not so politically correct and, you know, I kind of cuss too much. So, I'm not gonna sit here trying to act all Titanic and be dressed up like I'm about to board the ship. That's not really my style. I've always been inspired by people like Rihanna and Cardi B, but recently I've been applying [that type of personality] more to my aesthetic. They say you're supposed to hold yourself a certain way and act a certain way. I say, no b*** I don't gotta do none of that. I just gotta be myself. So, I've been embracing more of that. Overall I get inspired by a lot of things. I get inspired by my mother, who's raised three boys on her own. Strong women who are opinionated and will tell you what's what. Y'all gonna meet my mama and y'all gonna know what I meant. She's where Vanessa comes from.
What does she think about Vanessa Vanjie Mateo?
My mom thinks I'm a carbon copy of her. She's like, "Vanessa is very me." She always takes like ownership of my [drag]. I feel like she always wanted a daughter, but she never got it. I have two brothers, so I'm the closest thing. I feel like I'm the Kim Kardashian of the family. You know how Kris [Jenner] has a favorite but she doesn't say it? That was always me with my mom. My mom's really involved in my drag. She's super supportive and she inspires me everyday.
What do you hope to do after Drag Race?
I'm always pushing myself. I have a little checklist. I already get to travel, and I get to meet a bunch of new people. Now, I wanna do things on a bigger scale. I wanna do a show with dancers, [something] more legit. You know, get my little Beyoncé on, travel for performances and do some music. Hell, they got A Star is Born [production] with queens in it. I'm not turning down opportunities. I ain't closing no doors. If you would've asked me what I wanted to do years ago, I couldn't of imagined I'd even be here now. So at this point, I can't imagine where I'm gonna be or where I'm gonna go cause I'm always surprising myself.
What can viewers take away from your second run on Drag Race?
I feel like I represent someone who was in a situation that turned out not to be the best, but I made the best out of it. Everyone is horrified of that "going home first" situation, and I was going through it when it first happened. So for me to kind of break that mode and for my career to take off the way it did—I'm not saying that's gonna happen to everybody, but I'm saying you can make it out of a bad situation. It's not how you fall, it's how you get up. I was defeated for a few months and then I decided to use every opportunity I had to show everyone my personality, 'cause I knew I didn't get that opportunity on the show. Long story short, I hope people realize to not let something that might affect you at the moment—whether you're going through something, a breakup, a loss—define you. That is not gonna be the defining moment. There's always more. You know, just don't give up child. Pick up all you've got and keep on pushing.
Describe Vanessa in 3 words
Shante, Vanessa, finnastay.