How Are North Korea's Neighbors Responding to Missile Launch?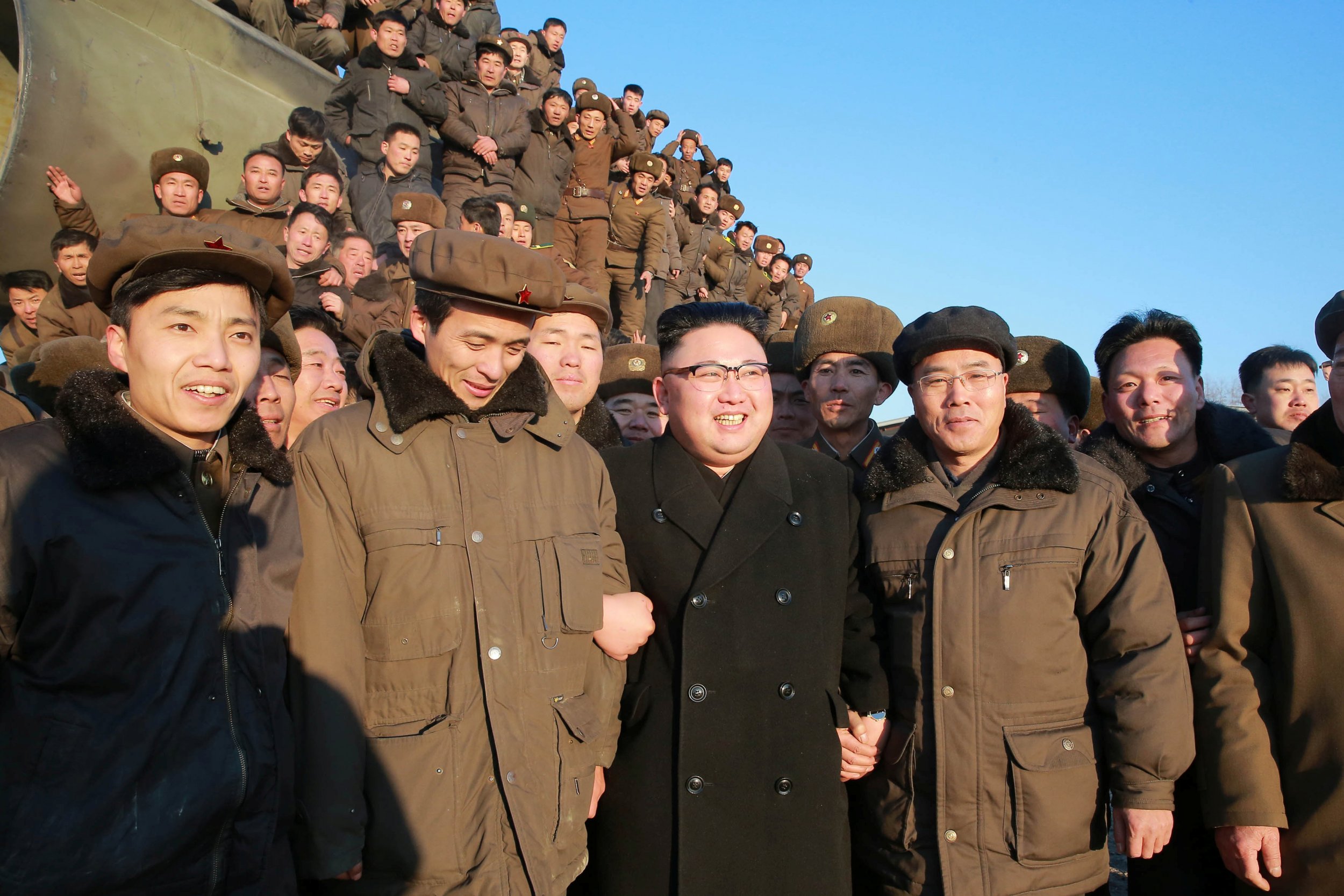 North Korea have declared the test missile they launched over the weekend a success. The medium to long-range ballistic missile tested on Sunday was spotted by the South Korean military flying over the Sea of Japan.
The missile test was a violation of U.N. resolutions, and is part of a long process to develop a strong nuclear weapons program. The missile was a Pukguksong-2, a strategic weapon that could carry a nuclear warhead, the state-run KCNA news agency reported in Reuters. It was launched at 7.55am from Banghyon Air base, and flew east towards the Sea of Japan. According to South Korea's Defense Ministry it flew for 300 miles before dropping into the sea and was launched using a cold-eject system, where the missile is launched with compressed gas.
In response, the U.S, Japan, and South Korea requested a U.N Security Council consultation on the test, which is expected to be held on Monday afternoon, Reuters reported. Nuclear envoys from the three countries held talks via phone immediately after the news of the launch broke.
North Korea's neighbors have already begun to reply. Japan's Prime Minister Shinzo Abe described the test as "absolutely intolerable" and said his position on North Korea's missile launch had "100 per cent" backing by the United States, it was reported by AP.
"North Korea's most recent missile launch is absolutely intolerable. President Trump and I myself completely share the view that we are going to promote further cooperation between the two nations. And also we are going to further reinforce our alliance," he was reported as saying at a news conference, held in South Florida. The new U.S. administration had previously warned North Korea over weapons testing.
The launch was clearly a provocation to Japan and the region, said Yoshihide Suge in Tokyo, chief cabinet secretary, reported the Japan Times. South Korea's foreign ministry issued a statement calling North's missile test as an "explicit" violation of related U.N. Security Council resolutions.
It took China more than 24 hours to respond to the test launch. At a standard press briefing on Monday morning, Geng Shuang, the foreign ministry spokesperson said: "China opposes North Korea's launch activities that are in violation of relevant UNSC resolutions. Under current circumstances, relevant sides should not provoke each other or take actions that would escalate tensions on the Korean Peninsula."
The missile was the first test since Donald Trump took office on January 20.