Missing 1,500 Undocumented Children Are Not Actually 'Lost,' HHS Official Says
A top official at the U.S. Department of Health and Human Services (HHS) has said reports that the agency has "lost" nearly 1,500 undocumented and unaccompanied children are "completely false."
The agency has faced widespread backlash after it came to light during a Senate subcommittee meeting in April that the HHS was unable to account for the whereabouts of as many as 20 percent of undocumented minors who had been placed with sponsors.
On Monday, HHS Deputy Secretary Eric Hargan sought to clear the air, claiming in a statement that the children are not missing—rather, their sponsors simply have not responded to follow-up calls made by the Office of Refugee Resettlement (ORR,) the department overseeing the care of unaccompanied children.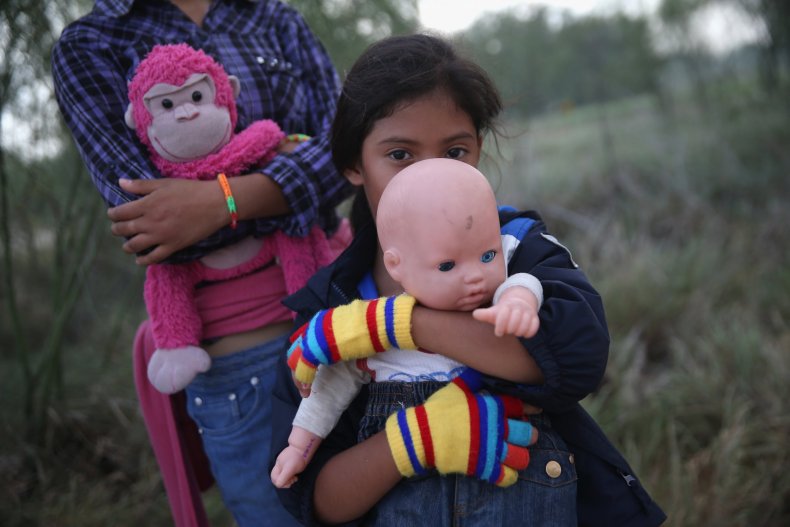 The HHS deputy secretary said the ORR began "voluntarily" making calls in 2016 as a 30-day follow-up on the release of unaccompanied minors to ensure that their sponsors did not require additional services or support.
"This additional step, which is not required and was not done previously, is now being used to confuse and spread misinformation," Hargan said.
"These children are not 'lost'; their sponsors—who are usually parents or family members and in all cases have been vetted for criminality and ability to provide for them—simply did not respond or could not be reached when this voluntary call was made," he explained.
Hargan said that "while there are many possible reasons" for why sponsors may not respond to calls from the HHS, in many cases they do not respond "because they themselves are illegal aliens and do not want to be reached by federal authorities."
The HHS deputy secretary said that "this is the core of the issue," explaining that "in many cases, HHS has been put in the position of placing illegal aliens with the individuals who helped arrange for them to enter the country illegally."
He added, "This makes the immediate crisis worse and creates a perverse incentive for further violation of federal immigration law."
Hargan said he believed the backlash the agency has received in the wake of April's revelation is a "classic example of the adage 'No good deed goes unpunished.'"
Related: Government has lost track of millions of undocumented immigrants who pose risk to U.S., federal investigation finds
"The tracking of [undocumented minors] after release is just one of the recent headlines that focus on the symptoms of our broken immigration system while ignoring fundamental flaws," he said. "Until these laws are fixed, the American taxpayer is paying the bill for costly programs that aggravate the problem and put children in dangerous situations."
The HHS deputy secretary appeared to praise the Trump administration's efforts to "put an end to dangerous loopholes" in U.S. immigration laws, such as the practice of "catch and release," in which federal authorities release undocumented immigrants to await hearings, for which, Hargan said, "few show up."
The HHS asserted that its primary legal authority is to temporarily house and then release unaccompanied children to a sponsor. In a statement, it insisted that the U.S. taxpayer "can no longer be responsible for being a surrogate parent for every would-be illegal immigrant who crosses our border."
"The Unaccompanied Alien Children Program is being abused," Steven Wagner, acting assistant secretary for children and families, said in the statement. "It was never intended to be a foster care system with more than 10,000 children in custody at an immediate cost to the federal taxpayer of over $1 billion per year."
The HHS said that under "current immigration loopholes" anyone under 18 caught illegally entering the U.S. will be taken into HHS custody before being released "into the interior of the United States, rather than returned home to their country of origin."