Missing 4-Year-old Boy Found Dead in Utah Home
A 4-year-old boy described as "fun, loving, free spirited" has been found dead inside his family home.
Kache Wallis had been reported missing on Sunday, sparking a desperate search that involved multiple agencies and locals near Hurricane, Utah.
Kache was last seen when he was tucked into bed at a residence near 300 West and 200 North on Saturday night, Hurricane Police said in a Facebook appeal for help.
Police urged anyone with any information to contact them urgently.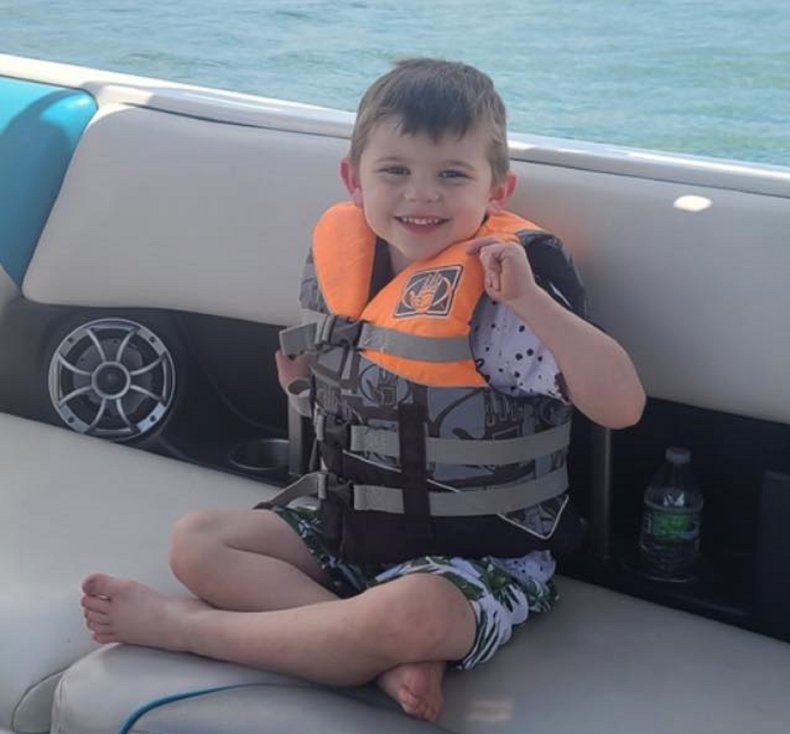 A short time later, police updated the post to say that the boy had been located without providing further details.
Then, in a press release posted on Facebook around 5 p.m., Hurricane Police confirmed the boy had been found dead inside the home.
"Hurricane Police were notified of a missing child, four year old Kache Wallis, on July 25th, 2021," police said in the press release.
"Hurricane Police officers and surrounding agencies were dispatched to the area. The child was later located deceased in the home."
No details were provided about the circumstances of the boy's death, but Hurricane Police said officers are investigating the incident alongside the medical examiner's office.
The police department thanked agencies that were involved in the search, including Hurricane Valley Fire, Washington County Search & Rescue and the sheriff's office.
They also thanked family, friends and members of the Hurricane community who came out to help in the search.
"Our thoughts & prayers go out to the family of Kache Wallis at this difficult time," the police department added.
Family members and people in the community paid tribute to the boy in comments on Facebook.
"Kache was so loved in this family. Our hearts are breaking at the moment as an entire family," wrote Rachel Svendson. "He was such a fun, loving, free spirited little boy who we will all miss in our hearts."
'A Happy Spirited Little Boy'
Svendson added: "This was a tragedy and the outcome is not what any of us wanted. Please be respectful to our family at this time thank you."
Heather Raine Nielson wrote: "This is absolutely heart breaking to hear. Kache has played at my home with my son when visiting his bio father. He was such a happy spirited little boy! I am at a loss for words."
Bridget Hagen added: "My heart goes out to the family and all those who responded. That is a tough call to be on."