Where Is Breadson John? FBI Join Hunt for Boy Missing Since June
The search for a missing 8-year-old boy has ramped up with investigators now calling in the FBI to help find him.
Police officers discovered that Breadson John was missing after attempting to conduct a welfare check at his home in Vancouver, Washington in June 2022. He has not been seen since.
The search has been made more complicated due to the boy's family ties to various states across the U.S. and even outside the country, while his relatives have been accused by officials of failing to help the investigation.
Further difficulties include the fact that photos of the boy, who also goes by the name "Brxsan," being used to help the search are more than a year old, meaning his appearance may have changed since then.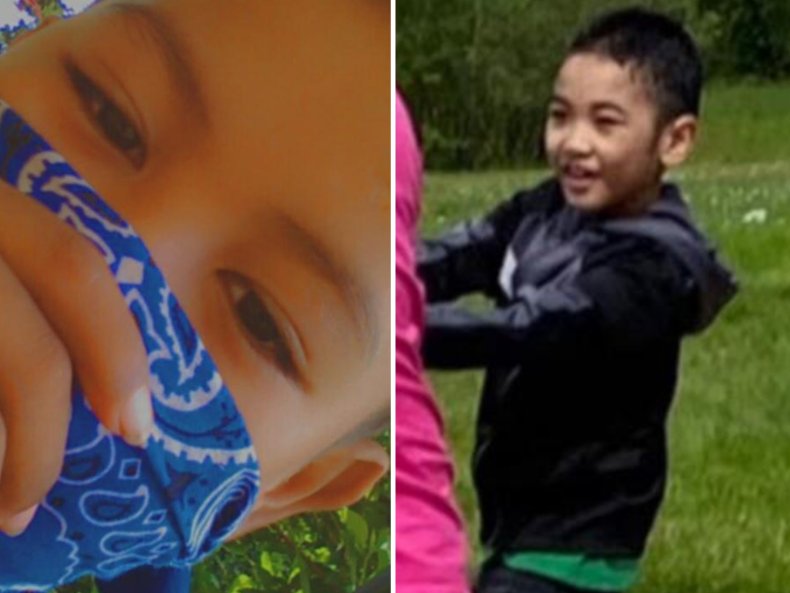 The Vancouver Police Department initially tried to visit the child after "concerns for his welfare [were] voiced by members of the community," according to a missing persons poster circulated by officers. The poster adds: "Detectives have attempted to locate Breadson at the residence of other family members with negative results."
The FBI's Seattle Field Office is now assisting Vancouver PD with its search.
FBI spokesperson Steve Bernd, who is based in Seattle, told local news channel KIRO 7 on Monday: "Vancouver PD has been investigating his welfare since that time as part of a separate criminal matter that they were investigating. His caregivers are not exactly cooperating with the investigation, so we're trying to add our weight to the investigation to try to get some answers as to where he might be."
Newsweek reached out to the FBI for comment.
In December, charges of custodial interference were filed against John's grandparents, who had been looking after the child, according to KIRO 7, which did not name the couple.
John, who was born in Hawaii, is described as Pacific Islander with black hair and brown eyes. His current height and weight are unknown. The child has ties to Hawaii, Washington and Arizona, as well as the Truk/Chuuk Islands in the Federal States of Micronesia in the western pacific.
Anyone with information about his whereabouts is asked to contact their local FBI office or visit tips.fbi.gov online; alternatively, they should contact the nearest American Embassy or Consulate if they are outside the United States.
According to the National Missing and Unidentified Persons System, some 600,000 people go missing in the U.S. every year.
Tragically, many of those missing people are children, including recent cases just as the search for missing girl Athena Brownfield in Oklahoma, which recently ended in tragedy, and the investigation into the disappearance of missing Idaho boy Michael Vaughan, who is feared dead.
But other cases end more happily, such as the case of six missing siblings who were found safe in Tennessee last March.