Missing CDC Employee Timothy Cunningham Update: Acting CDC Director Speaks Out
Dr. Anne Schuchat, the acting director of the Centers for Disease Control and Prevention (CDC), sent a statement to media outlets on Monday about missing employee Commander Timothy Cunningham. The 35-year-old has been missing since February 12.
"We have not given up hope that he will soon be found," Schuchat wrote. "If Tim reads this message, we hope you come home soon."
As a commander in the United States Public Health Service, Cunningham had worked on teams that responded to the Ebola and Zika crises. Cunningham, who attended Harvard and Morehouse College, left work early on February 12 because he said he was feeling ill. He was officially reported missing February 14.
Cunningham's keys, phone, wallet and identification were found at his home after he vanished. His dog was also left alone, which his family said was uncharacteristic of him.
"Tim never leaves Beau unattended," his father told NBC. "He just doesn't do it."
Cunningham's family has offered a $15,000 reward for information related to his disappearance.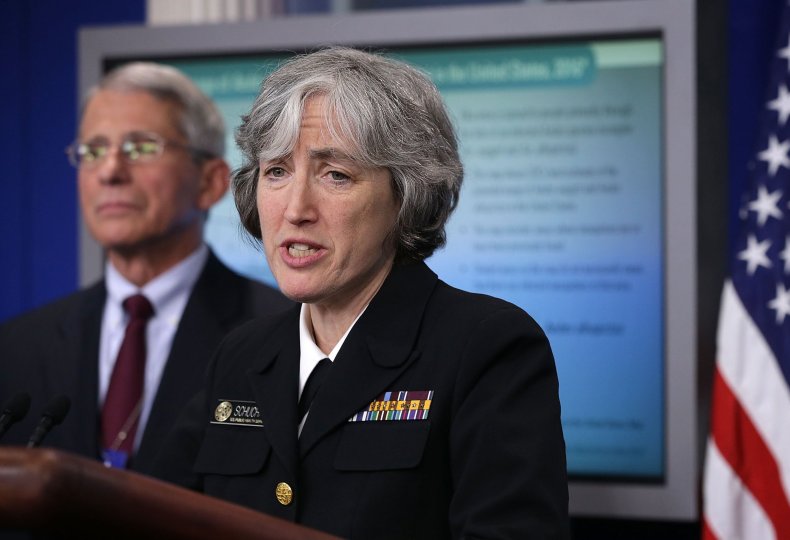 After Cunningham's disappearance, reports surfaced based on a statement from an Atlanta police officer that Cunningham had been told he would not be getting a promotion before he went missing. Schuchat pushed back on the officer's statement.
"As many of his colleagues in the USPHS have pointed out, this information is incorrect. In fact, he received an early promotion/exceptional proficiency promotion to Commander effective July 1, 2017," she wrote.
The CDC said it would continue to work with the Atlanta police department to solve the mystery of Cunningham's disappearance.