Search for Missing 12-Year-Old Mertcan Cakmak Enters Third Day
The Suffolk County Police Department in New York continues to search for 12-year-old Mertcan Cakmak who went missing on Monday.
Police released an image of the boy on social media as they appealed to the public for help locating him.
In a Facebook post on March 13, the police department wrote: "Suffolk County Police Sixth Squad detectives are seeking the public's help to locate a Farmingville boy who was reported missing early this morning."
Police said Mertcan Cakmak left his home "on a bicycle sometime overnight and is possibly attempting to go to the Bronx. He was reported missing by a family member at approximately 5:45 a.m."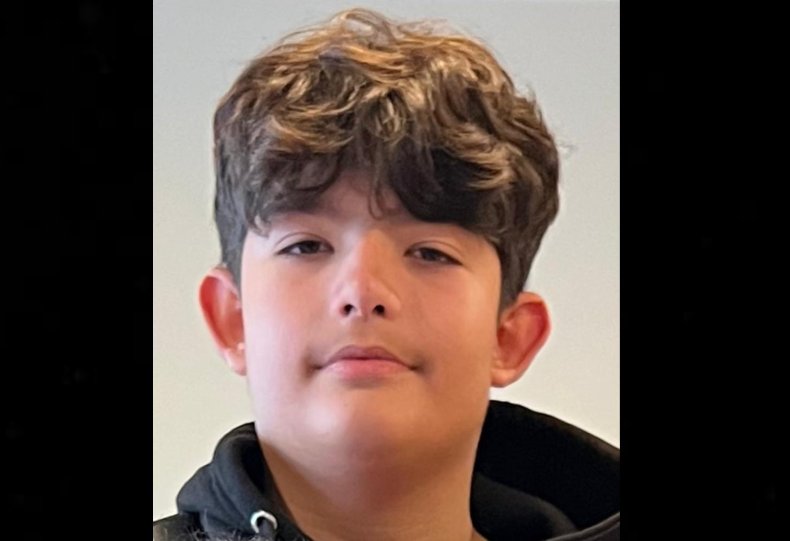 "Cakmak, 12, is white, 5 feet 5 inches tall, approximately 150 pounds with brown hair and brown eyes. He was last seen wearing ripped jeans and a dark-color hooded sweatshirt. He has braces and a scar above his eye.
"Detectives are asking anyone with information on Cakmak's location to call the Sixth Squad at 631-854-8652 or 911."
According to a PIX11 report, Suffolk County Police Commissioner Rodney Harrison announced the search for Cakmak as the police launched a new initiative into resolving missing person cases.
While handing out flyers of Cakmak, Harrison said: "The most important thing is that we get this picture out."
The initiative is to create a renewed focus on 65 missing person cases the police department has been handling. It would involve community ambassadors handing out flyers at various areas in the county. This was first seen at a supermarket in Selden.
Multiple ambassadors spoke to the public at the supermarket and showed images of Cakmak to see if they had seen the missing child.
On a personal note, Harrison said that he has previously had a family member going missing for a time.
He added that his family member was eventually found, but noted that he was aware of the "trauma it causes."
According to the Federal Bureau of Investigation's National Crime Information Center, there were 337,195 reports of missing persons, involving youth, in 2021.
Over 93,700 records were inactive as of December 31, 2021, among a total of 521,705 missing person reports submitted to NCIC. Youth accounted for 32 percent of those active missing persons records.
According to the non-profit organization Child Find of America, children can go missing for many reasons, including a misunderstanding, running away or being thrown out, getting lost, stranded or injured, family abduction, and stranger abduction.
The National Incidence Studies of Missing, Abducted, Runaway, and Thrownaway Children program uses these five categories when identifying why a child might have gone missing.
Regarding children that run away or are thrown out, it said: "Runaway cases occur when a child of 14 years or less leaves home without permission for at least one night.
"For older children, a runaway is defined as a child who stays out for at least two nights. Throw away episodes occur when a parent or other household adult tells a child to leave the house without arranging alternative care and prevents the child from returning home."