Abby Come Home: Missing Dog Returns to Family 10 Years After She Ran Away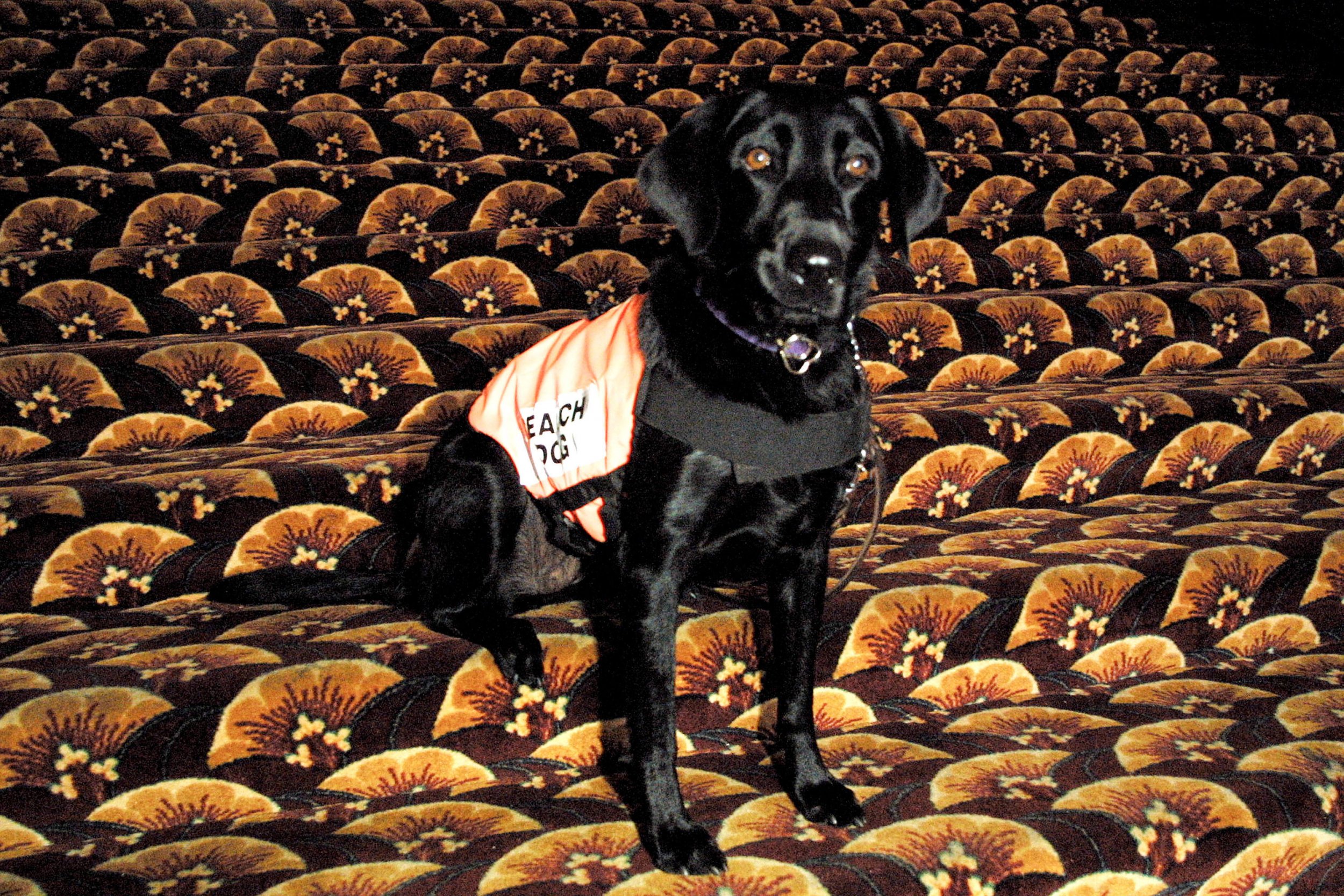 A decade ago, a dog ran away from her family home in western Pennsylvania. After days, weeks, and then years passed, the family didn't have much hope that they'd ever see her again, assuming that the black lab mix, named Abby, was dead.
But on Jan. 27, they received the surprise of a lifetime: Abby had been found.
The Animal Protectors of Allegheny Valley called Abby's listed owner, Debra Suierveld, to let her know that they had her dog. Confused by the call, she let the shelter know that they must be mistaken because her two dogs were safe and sound at home, the Pittsburgh Tribune-Review reports. But, then the shelter referred to her missing dog by name.
"I didn't even know what to say," Suierveld told the Tribune-Review. "I was like, 'Oh my goodness.'"
A few days later, the dog who the family previously mourned as dead, reunited with her family. Not only does Abby remember her name, she even remembers the commands the Suierveld family taught her ten years ago, according to The Associated Press.
Abby turned up on Judy Spiering's porch, which is about 10 miles away from the Suierveld's home. She proceeded to take the dog in, noting that she was in great condition which made her believe Abby wasn't living on her own for the past decade.
"She was in very good shape," she told the Tribune-Review. "She's happy. She's a good weight. She's very well taken care of."
"It's very weird," Spiering added, who went on to call the police, who then contacted the Animal Protector.
Abby returned home thanks to a microchip that was installed in her neck as a pup. Suierveld previously wondered why she put a chip in her, but is no longer questioning her decision and is grateful she did.
Upon Abby's safe return home, Suierveld called up her daughter Carly, who got the dog when she was a young girl. Carly, 22, who's now a college student in Ohio, cried when she heard the news.
Abby isn't the only dog to be returned to its owners after a decade-long absence. In 2006, a 1-year-old dog named Charlie went missing, The Associated Press reported. He was eventually reunited with his owners in 2016, thanks to a microchip—just like Abby.
Abby Come Home: Missing Dog Returns to Family 10 Years After She Ran Away | Tech & Science