Sheriff Arrests Ex-Deputy as Feud Continues Over Missing Guns and Harassment Allegations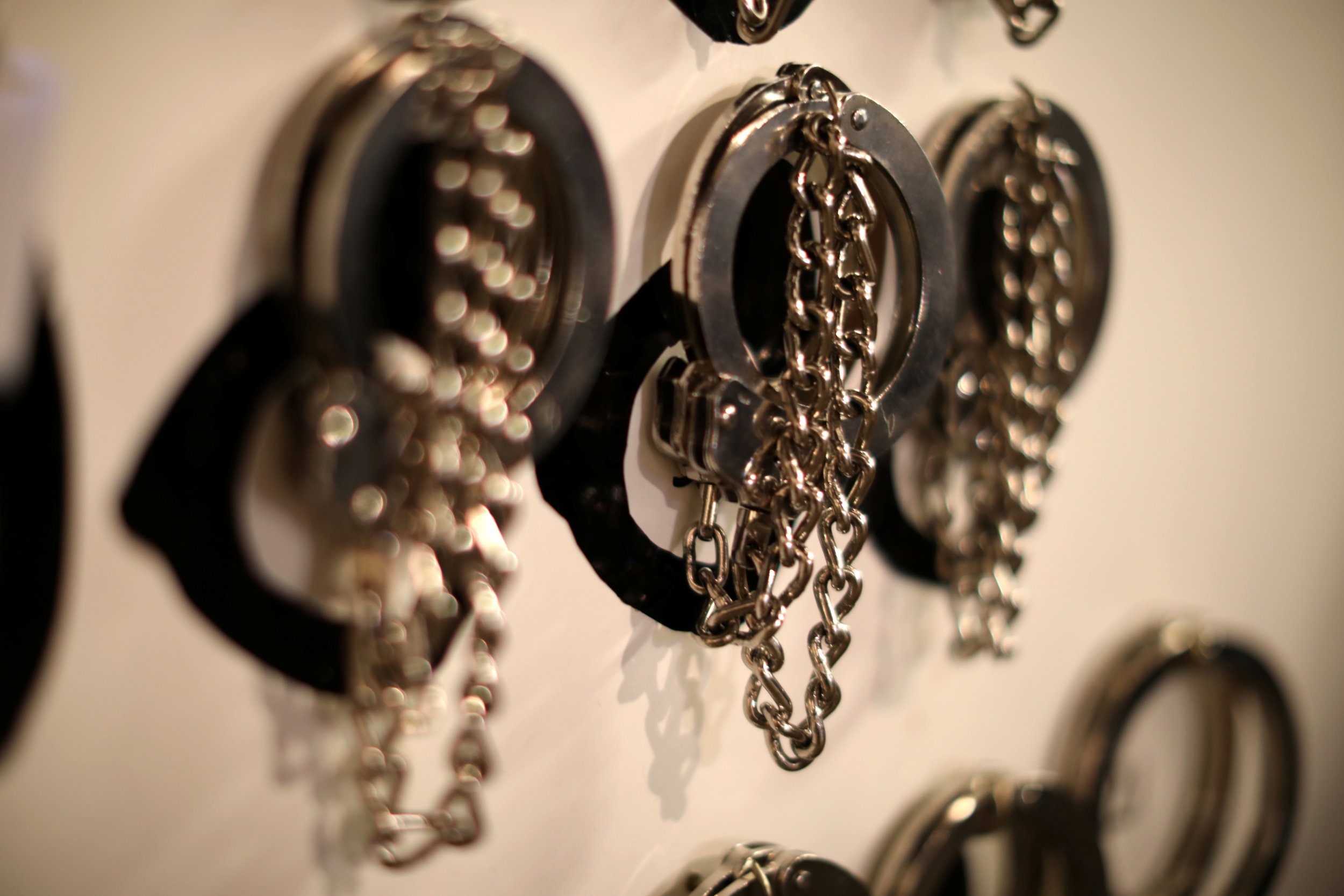 Races for county sheriff don't always generate much attention, but they don't always involve public feuds, allegations of lying and disappearing police weapons.
Sheriff Victor Hill of Clayton County, Georgia, issued arrest warrants Monday for his former deputy and possible future opponent. The ex-deputy, Robert Hawes, was booked into county jail on charges of "making false official certificates and two counts of violating his oath as a public officer," according to The Atlanta-Journal Constitution. A magistrate judge set bond Tuesday at $26,000.
Hawes told Fox 5 Atlanta that Hill is attempting to intimidate him because he plans to run for sheriff in 2020—a claim Hill denies.
"Victor Hill uses the law as his personal tool for vendettas, and we have to stop this," Hawes said. "It has to stop."
The charges are the latest development in a feud between Hawes and Hill that began last year.
The sheriff's office initiated an internal affairs investigation in 2017 focused on the disappearance of two firearms assigned to Hawes. A statement on the Nixle site for the sheriff's office says that "during the investigation Mr. Hawes admitted to lying to investigators regarding the whereabouts of the firearms in an attempt to protect his son, who, along with his friends, were now suspected of having stolen the firearms. Mr. Hawes' employment was subsequently terminated on or about December 11, 2017."
The ex-deputy's wife, Gerrian, allegedly got involved in the situation in December, when she began sending emails to Hill, according to the Nixle site. She allegedly resumed sending emails to Hill earlier this month and was arrested on August 15 in connection with sending "harassing communications," according to the Nixle site.
She has claimed that she did not intend to harass the sheriff. She wrote positive messages in the emails, including that she was "sending blessings and well wishes."
Hill has denied that the recent charges have anything to do with the 2020 race. "Even though there is no record anywhere of an announcement by Hawes before August 10, Hawes and his wife were able to manipulate the media into running stories to suggest that the actions on the Sheriff's Office were in response to their announcement even-though the timeline clearly shows it was not," he wrote on Twitter.
The sheriff appears to be controversial. The Atlanta-Journal Constitution reported that he is "a divisive figure in Clayton County who immediately fired 27 employees when he first took office in 2005, dramatically placing snipers on the sheriff's department roof as the staffers were escorted out."
Sheriff Arrests Ex-Deputy as Feud Continues Over Missing Guns and Harassment Allegations | U.S.