The body of a missing 8-year-old girl was found inside a trash bag in her grandmother's car, officials say.
Taryn Summers was reported missing from Emmett, Idaho, on April 12. Her body is believed to have been discovered days later outside her own home.
Summers' 54-year-old grandmother Connie Ann Smith has been charged with felony failure to notify of a death and destruction of evidence, KTVB reports.
Investigators have not officially released the name of the victim, however the initials T. S. have been referred to in court documents surrounding the case.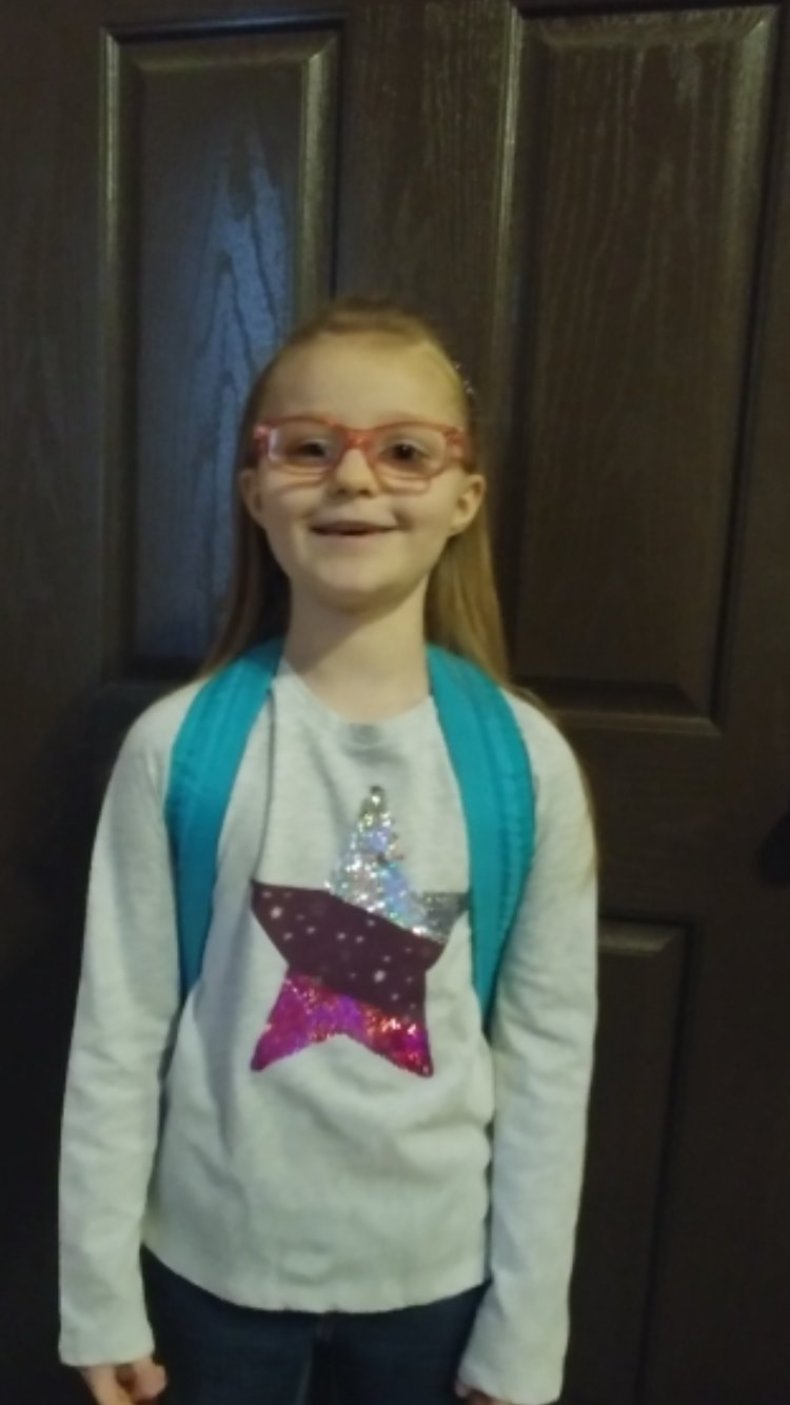 "The GCSO confirms that a body has been discovered at a residence along Airport Road in Gem County, Idaho," Lieutenant Lisa Resinkin of the Gem County Sheriff's Office said in a Facebook post on April 16. "Identification is pending, but the body is believed to be that of 8 year old Taryn Summers, aka Taryn Quinton."
Resinkin said a suspect was arrested in Ada County. Inmate records show Smith was booked into the Ada County Jail on a charge of first-degree murder and later transferred to the Gem County Jail.
Last week, the Gem County Sheriff's Office sought information for three children who were all reported missing from a home near Airport Road in rural Emmett.
Tristan Sexton, 17, was first to have been reported missing in September last year. Taylor Summers, 14, vanished a month later, and 8-year-old Taryn Summers was the last to have disappeared from the area on April 12, the Associated Press reported. All children reportedly lived together before they disappeared and were believed to have been runaways.
According to court documents filed in the case, Smith told the Gem County Sheriff's Office that Taryn, who lived with her at the time, had also run away. She added that she had cut a section of carpet out of the girl's bedroom and burned it because her granddaughter had defecated on the carpet, according to KTVB.
On April 14, Idaho State Forensic crews returned to the house and found a small spot of blood on Taryn's bedroom wall. The following day, investigators found a dead body on the property.
"I can confirm that a body has been discovered that body is pending identification, but it is believed to be that of 8-year-old Taryn Summers, AKA Taryn Quinton," Sheriff Donnie Wunder told the Associated Press.
According to court documents filed in the case as cited by KTVB, Summers' body was found in a black plastic trash bag on the floor of a black Lexus parked in front of the house. Vomit was reportedly smeared on her shirt and in her hair.
Smith is alleged to have driven the Lexus to the HeadStart preschool in Emmett the morning of April 12, where Taryn was seen apparently sleeping in the backseat, according to a probable cause affidavit.
An official cause of death in the case has not yet been released.
The 54-year-old is no longer facing any murder charges but could face up to10 years in prison on her current charges of failure to notify of the death, and up to 5 years for destruction of evidence, local media reports.
Smith appeared at an arraignment on Monday where prosecutor Erick Thomson described the case as "disturbing and egregious" and called for additional charges and a bond to be set at $1 million or more, arguing that the defendant may be a flight risk.
Judge Tyler Smith ordered the grandmother to be held on an $800,000 bond and to have no contact with children. A preliminary hearing in the case is set for May 3.
Newsweek has contacted the Gem County Sheriff's Office for comment.