Missing Indoor-Only Cat Shows Up 7 Years Later in Florida, 1,400 Miles Away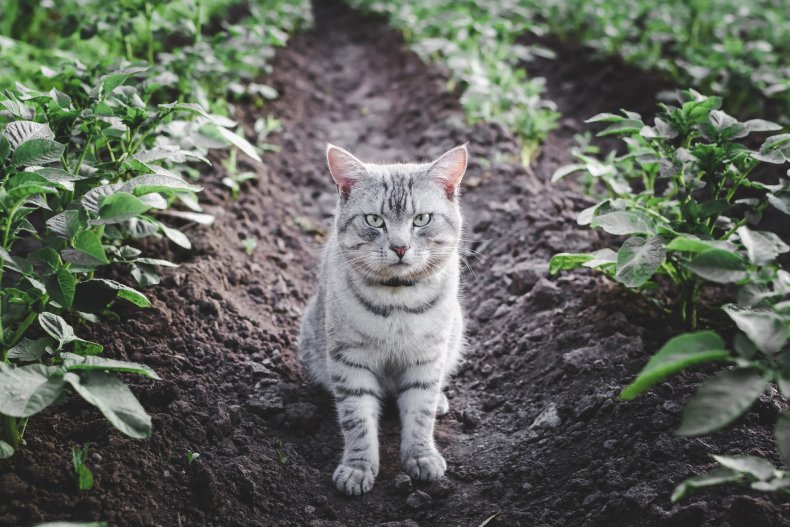 A beloved pet cat is set to be reunited with her family after being found over 1,400 miles from home nearly seven years after going missing.
Ashes was a 1-year-old indoor cat when she went missing from her Chesterville, Maine, home in August 2015. Owner Denise Cilley at first assumed that the Longwood, Florida, veterinarian who contacted her about a missing cat on January 22 had called the wrong phone number, according to an interview published Thursday by Patch.
Cilley was shocked when the vet accurately described the recovered cat as a spayed gray tabby and informed her that the identification had been made by scanning a microchip implanted by the animal shelter that Ashes had been adopted from as a kitten.
The family had searched for Ashes after she went missing but had long since abandoned any hope of finding her, eventually assuming that the cat had been taken by predators since their home was surrounded by wilderness. How Ashes ended up in Florida remains a mystery.
"We have no idea," Cilley said. "Maybe somebody found her in Maine, thought she was a stray, took her in and moved to Florida, and she got out and couldn't find her way home ... I wish she could talk."
Ashes was brought to the Florida vet's office as a stray by a young couple who had been feeding her and were concerned about illnesses that included a respiratory infection, scabs on her coat and dental issues.
A mutual friend soon helped Cilley connect with Florida animal rescue advocate and former Maine resident Janet Williams. A social media post quickly led to an employee of Southwest Airlines offering to help fly Ashes back home.
Williams started a GoFundMe campaign to help pay for the cat's medical and travel expenses. Initial medical expenses totaled around $475. The fundraiser had reached $400 of a $600 goal as of Thursday evening.
Williams has been fostering Ashes since Monday and will continue to care for the cat until she receives a clean bill of health and can return home. She said that Ashes had already recovered from some of her medical issues.
"She bounced back quickly," Williams told Patch. "She has a good coat, a good body weight, and a good disposition ... She is incredibly sweet. She wants to be brushed, which is unusual for cats, but she loves to be combed."
Cilley noted that Ashes still "has a squeaky little meow" that she had as a kitten. She said that their coming unlikely reunion was only made possible by "the miracle of microchips," adding that the technology is "not that expensive and can save so much heartache if your cat ever gets out."
Williams also said that finding Ashes was evidence that "microchips truly work" in a statement to Newsweek. Williams said that Ashes was scheduled to visit the vet again on Friday and, assuming that she is deemed healthy enough to travel, "we hope to reunite her with her family next week."