Missing Iowa Student: Authorities Confirm Body Found in Rural Iowa Does Not Belong to Mollie Tibbetts
Authorities looking for missing University of Iowa student Mollie Tibbetts confirmed that the body of a 20-year-old woman found in southeast Iowa was not Tibbetts. Police charged a 28-year-old man on Monday, August 6, in connection to the dead woman found.
The body of 20-year-old Sadie Alvarado was discovered on a gravel road in West Point, Iowa, on Sunday morning, The Des Moines Register reported. Investigators confirmed to the newspaper on Sunday that the body did not belong to Tibbetts, who has been missing nearly three weeks.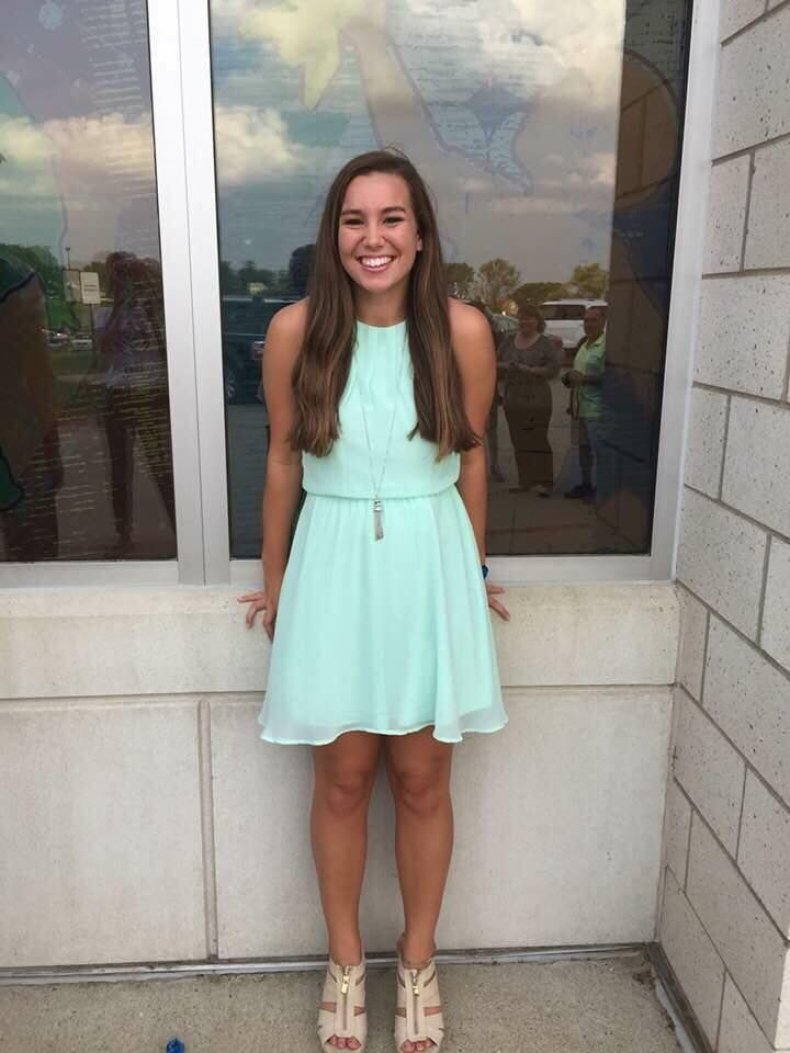 Alvarado's body was found in a location about an hour away from Brooklyn, Iowa, where Tibbetts was last seen. Iowa Division of Criminal Investigation Special Agent Rick Rahn said on Monday that an autopsy of Alvarado's body was scheduled for Tuesday.
Rahn told The Des Moines Register that 28-year-old Damian Hamann, of Morning Sun, Iowa, turned himself in to the Lee County Sheriff's Office on Sunday evening. Hamann was charged with leaving the scene of an accident resulting in death.
Search for Tibbetts continues
Detectives continue to search for Tibbetts, who was last seen in Brooklyn, Iowa, on July 18. Tibbetts was reported missing the following day, after she failed to show up for work. The college student was staying at her boyfriend's house when she went missing.
Tibbetts's mother told NBC News that police found her computer, wallet and driver's license but have not located her iPhone, Fitbit or earbuds. Authorities were looking into the data from Tibbetts's social media accounts and Fitbit in hopes of finding clues about her whereabouts.
The reward to find Tibbetts has reached $260,000, the highest reward in Crime Stoppers of Central Iowa's history, WHO-TV reported.
Investigators have reportedly searched fields and hog farms in Deep River, Iowa, on several occasions. Farm owner Wayne Cheney told Fox News that he had been questioned at least two times and allowed investigators to search his property and cellphone.
Cheney, who has several convictions for stalking, harassment, trespassing and violating orders of protection, refused to take a polygraph test, CBS News reported. The farmer has not been named as a suspect and has not been charged in connection to Tibbetts's disappearance.
Anyone with information about Tibbetts's disappearance should email the Poweshiek Sheriff's Office at tips@poweshieksheriff.com or call (641) 623-5679. They can also call 1-800-452-1111 or submit a tip online at Crime Stoppers of Central Iowa.