Missing Iowa Student Latest: Police Investigating Potential Sighting of Mollie Tibbetts in Missouri
Police are investigating a report that a missing Iowa college student was spotted at a truck stop in Missouri earlier this week.
Authorities told KMBC-TV that an employee at a truck stop in Kearney, Missouri, reported on Sunday that she saw a young girl resembling 20-year-old Mollie Tibbetts, who went missing on July 18. The employee claimed she spotted Tibbetts at the intersection of Interstate 35 and Highway 92.
"The Kearney Police Department did respond to a possible sighting on July 26 at a truck stop with our jurisdiction. Officers conducted a thorough search of the area, spoke with all witnesses, and reviewed all available footage," a statement from the police department sent to Newsweek read. "A report was sent to the investigating task force regarding this possible [sighting]."
Tibbetts went missing from her hometown of Brooklyn, Iowa, in mid-July while she was dog-sitting for her boyfriend's brother. Kim Calderwood, Tibbetts's aunt, previously told Newsweek a search for the student began when she didn't show up for her summer job as a camp counselor the next day.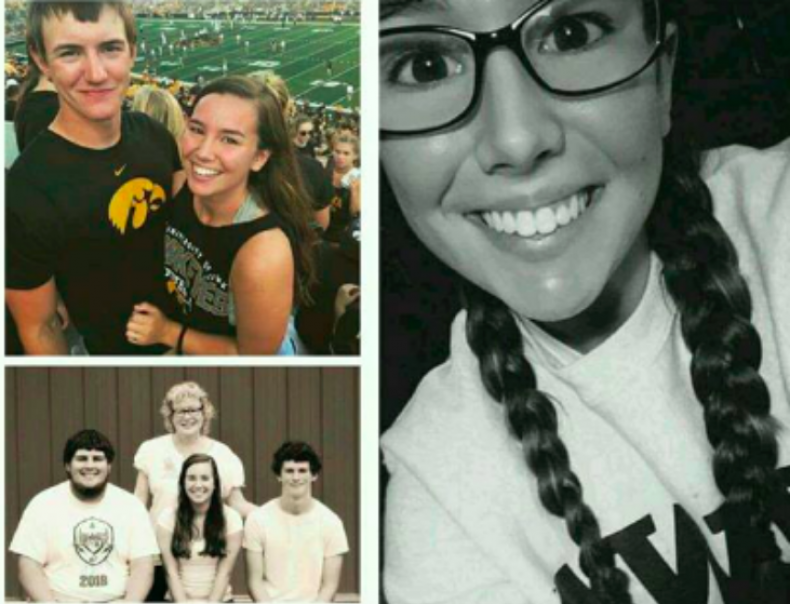 Sergeant Joe Kantola with the Kearney Police Department told KMBC-TV that only one person at the truck stop had claimed to spot a young girl who looked like Tibbetts. Screenshots taken from a Facebook post were sent to news station KCCI of a possible sighting. The screenshot said Tibbetts "might have been drugged, looked disoriented and was with a truck driver," KCCI reported.
The reward for Tibbetts's safe return has increased to $30,000, up from the $2,000 reward donated by Crime Stoppers of Iowa and a local electric utility company in Iowa, Tibbetts's family told KCCI.
"She has so many people that love her, and that's what I don't understand," Laura Calderwood, Tibbetts's mother, told the news station. "Who would want to hurt Mollie or any of the members of our family?"
Jon Miles, the general manager of the TIP Rural Electric Cooperative in Brooklyn, Iowa, previously told Newsweek that the decision to donate money for Tibbetts's safe return was made at a board meeting last week after learning about the 20-year-old's disappearance. Miles hopes the reward "will nudge someone forward with information to help solve the case."
Investigators are searching through Tibbetts's Fitbit, Snapchat, Instagram and Facebook accounts in hopes of finding information that could help locate her. Authorities told CBS News that Tibbetts sent a Snapchat to her boyfriend, Jack Dolton, around 10 p.m.
A GoFundMe page has been created to help with the search, with the funds going to Judy Calderwood, Tibbetts's grandmother. So far, the campaign has raised over $17,000 of its $50,000 goal.
Anyone with information about Tibbetts's disappearance should email the Poweshiek Sheriff's Office at tips@poweshieksheriff.com or call 641-623-5679.