Italian Men Mysteriously Missing in Mexico 'Sold for $53' to Criminal Gang, Their Relatives Say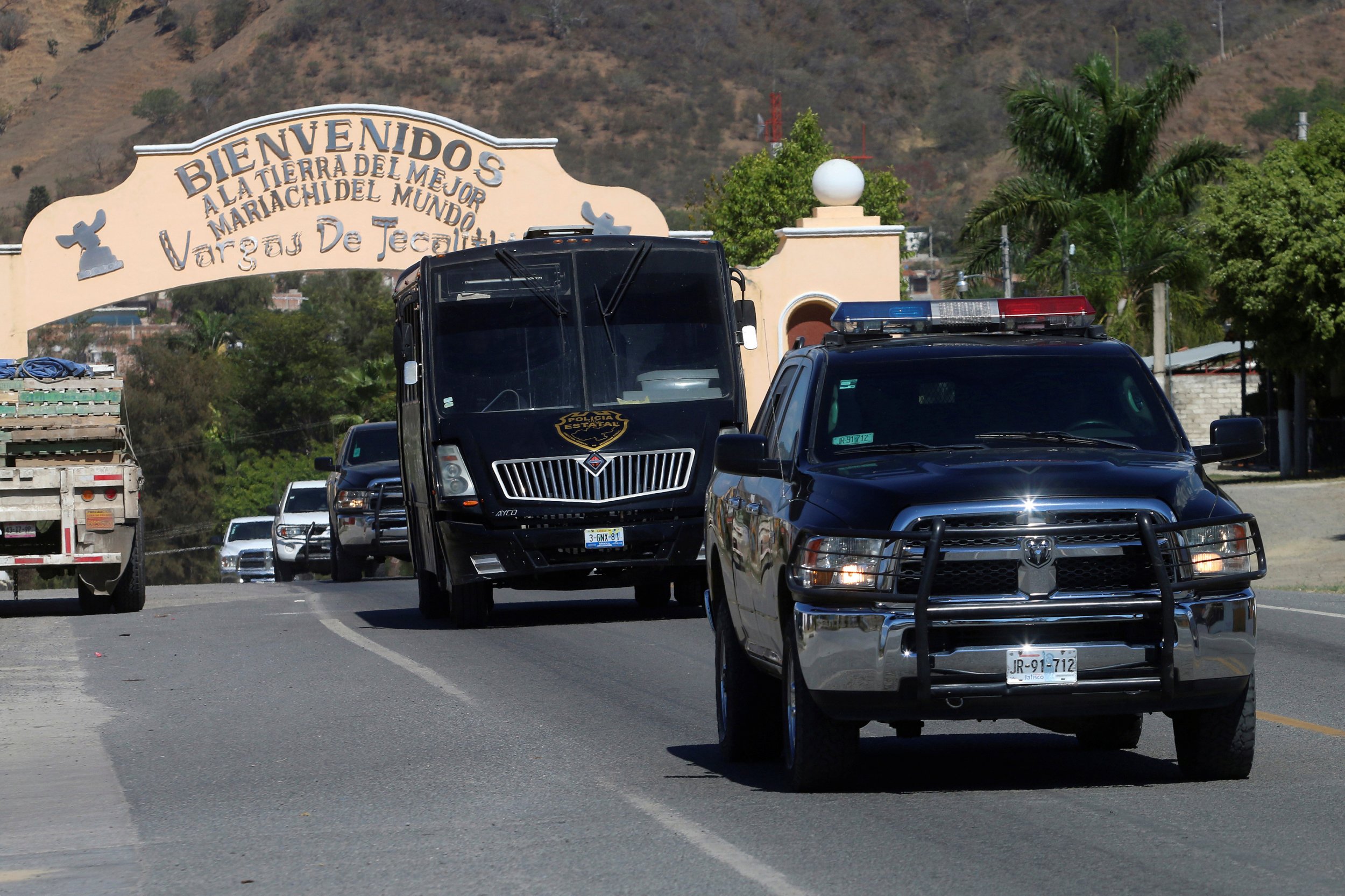 Three Italian men who went missing in Mexico at the end of January were sold to a criminal gang for €43 ($53), their relatives have told Italian media.
The three Italian citizens disappeared from the state of Jalisco—home of the powerful and violent drug cartel Jalisco New Generation Cartel (CJNG)—on January 31. One of them, 60-year-old Raffaele Russo, went missing earlier in the day from the small city of Tecalitlán.
His 25-year-old son Antonio Russo and his 29-year-old nephew Vincenzo Cimmino went looking for him, but were stopped by the police at a gas station and told to follow the officers, messages sent by the men to their relatives in Italy before they went missing showed.
"Our relatives were sold for €43 to a criminal gang, a little more than €14 ($17) a person... We are so angry. The Italian authorities should try and find out what happened. We are hoping they are still alive," the Russo family's spokesperson told Italian news agency Ansa on Sunday.
Mexican authorities have arrested four police officers—three men and one woman—in relation to the mysterious disappearance of the three Italian citizens, charging them with "forced disappearance" on Saturday.
The detained police officers told investigators they were ordered to hand over the Italians to a local criminal gang. Authorities could not say whether the gang was linked to the drug cartel and the reason behind the abduction is unknown, Reuters reported.
The reason for the Italians' trip to Mexico from their hometown of Naples is also unclear. Their family have said they were tourists, but Mexican prosecutors suspect the trio was part of a ring selling fake-brand power generators.
Mexican authorities also found that Raffaele had a criminal record in the country stemming from a 2015 arrest for selling false goods in the southern state of Cameche and asked Italian authorities for a criminal background check on the three missing men and the other three Italians that were with them. An Italian man linked to the trio was arrested last week in the neighboring Guanajuato state for selling similar products, Reuters reported.
The whereabouts of the three Italians remain unknown. Investigations are ongoing, with police undergoing additional training and deploying sniffer dogs to find the men.