Wife of Missing WaPo, NYT Freelancer Makes Tearful Plea Over Brazil Search
The wife of missing freelance journalist Dom Phillips has made a tearful video plea for efforts to continue to find her husband.
The video has gone viral on social media with over 230,000 views and was shared by Guardian journalist Tom Phillips, no relation.
British journalist Dom Phillips, who has lived in Brazil for over a decade, has contributed to The Washington Post, New York Times as well as The Guardian. He has been writing a book about the preservation of the Amazon with support from the Alicia Patterson Foundation, which awarded him a yearlong fellowship for environmental reporting that ran through January.
Dom Phillips was last seen at 7 a.m. on Sunday in the Sao Rafael community, according to an Associated Press report.
In the video, Dom Phillips' wife, Alessandra Sampaio, held back tears as she made an appeal to the Brazilian government.
"I would like to make an appeal to the federal government and to the relevant bodies responsible for missing people because we still have some hope that we can find them," she said in the video.
"Even if I don't find the love of my life alive. They need to be found, please. Intensify the search."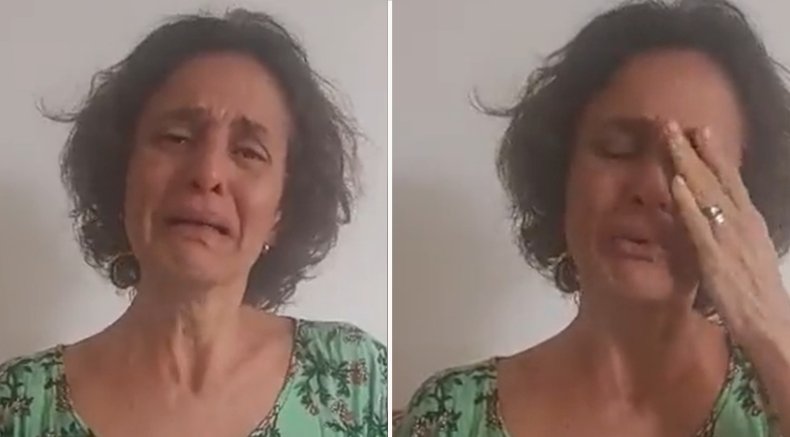 Dom Phillips was accompanied by Brazilian Indigenous expert Bruno Araújo Pereira, who is also missing.
Pereira is currently on leave from his post with Brazil's Indigenous affairs agency, and is one of its most experienced employees operating within the Vale do Javari area, according to the AP report.
He oversaw the agency's regional office and the coordination of isolated Indigenous groups before taking leave. He has received a steady stream of threats from illegal fishermen and poachers, and usually carries a gun.
According to the Univaja association of Indigenous people in the Vale do Javari, for which Pereira has been an adviser, the two had been threatened during their current reporting trip.
They disappeared while returning from a two-day trip to the Jaburu Lake region, where Phillips interviewed local Indigenous people, according to Univaja. Only the two men were on the boat, according to the association.
Police have interviewed several local fishermen, including one man who is being treated as a potential suspect, and is believed to be among the last to have seen the journalist and Indigenous expert in the Javari Valley.
The Brazilian government has expressed "grave concern" for the pair's disappearance according to a BBC report.
Brazil's president, Jair Bolsonaro, has also commented on their disappearance but has faced criticism for appearing to suggest they may have been at fault for their expedition.
"Two people in a boat in a region like that, completely wild—it's an unadvisable adventure. Anything can happen," Bolsonaro said, according to AFP news agency.
"Maybe there was an accident, maybe they were executed," he was quoted as saying.