Missing Louisiana Teenager Found Nude and Incoherent, Sex Offender and Man With Manslaughter Conviction Charged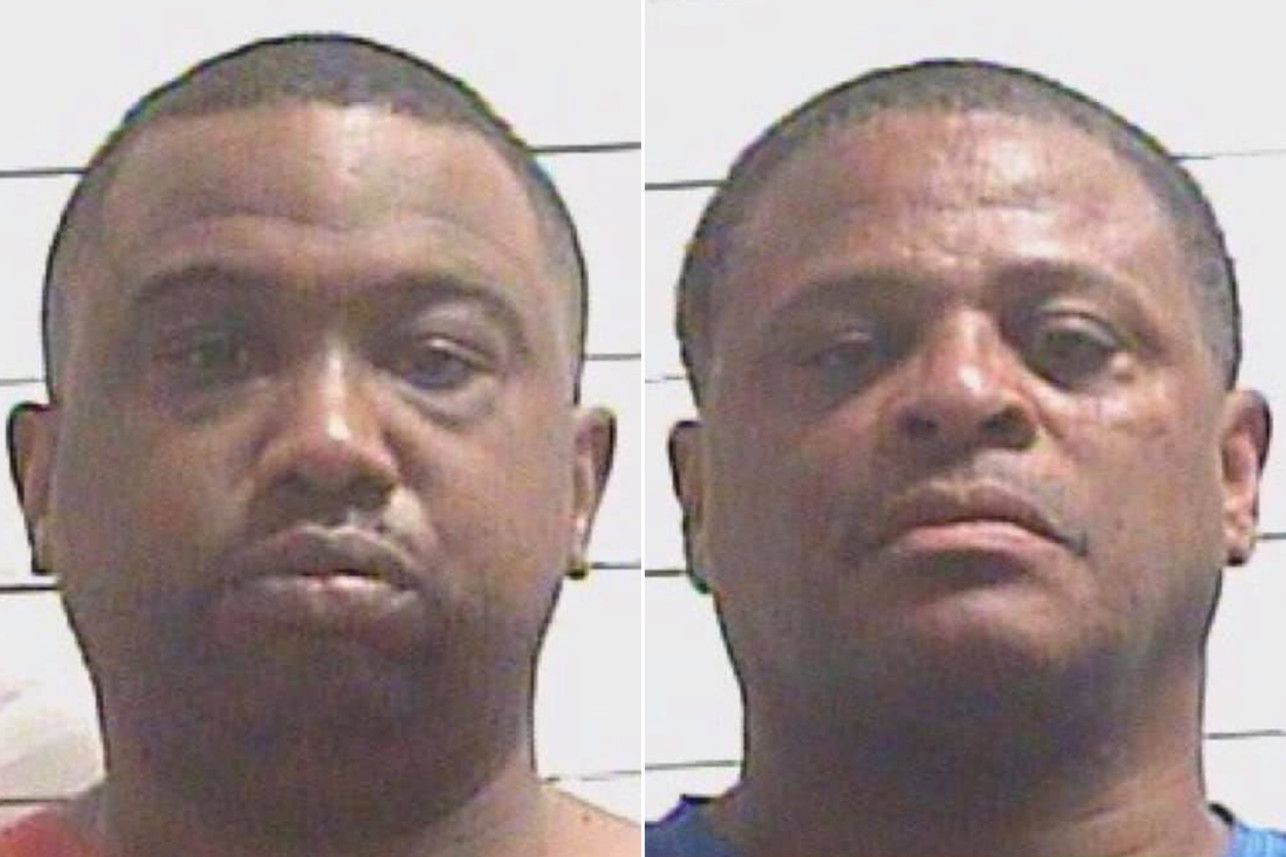 A teenage girl who went missing was discovered "nude and incoherent" in an apartment, according to police who have charged a registered sex offender and man convicted of manslaughter in connection with the case.
The Louisiana State Police Bureau of Investigations Special Victims Unit arrested two New Orleans men on Monday after the 16-year-old disappeared, the force said in a statement. The victim's name was not released.
Senior Trooper Melissa Matey told the Associated Press the girl had not been seen for days when police discovered her.
The men were charged with contributing to the delinquency of a juvenile. Police believe they were with the girl during the time she was missing.
Police arrested Steven Cooley, 54—who is on parole for manslaughter— at the apartment where the teenager was found. Justin Noel, 42—a registered sex offender Tier III for Forcible Rape—was detained in Gentilly, New Orleans.
The girl's family alerted police that she was missing and they had received threatening text messages linked to her whereabouts.
Louisiana State Police Detectives, New Orleans Police Department and U.S. Marshals worked together to investigate the incident and locate the teenager. She is safe and has been given medical treatment, police said.
The investigation is ongoing, and police believe more arrests are likely to be made.
According to the New Orleans sexual offender registry seen by the Associated Press, Noel is a court-determined sexual predator. He was convinced of forcible rape and kidnapping in 1994, in an aggravated crime against nature, and was released in 2001. Noel was convicted again of the same crimes in 2000 involving aggravated oral sexual battery and released in 2015.
Trooper told the Associated Press the investigation is in its early stages, and said police were looking into whether the girl had been sexually assaulted or drugged.
Police did not state the case was one of human trafficking but said they provided information to the National Human Trafficking Hotline beneath their statement.
Human trafficking is widely regarded as a form of modern slavery, with 40.3 million victims currently trapped according to the International Labor Organization. Some 24.9 million people worldwide are estimated to be exploited for work, and 15.4 million made to get married. Of the total, women and girls make up 71 percent of victims, while 29 percent are men or boys. Around 10 million victims are under the age of 18, with over a fifth of victims of sexual exploitation being children.
Victims and survivors of human trafficking can access The National Human Trafficking Hotline by emailing help@humantraffickinghotline.org. Tips can be submitted through the online form at at www.humantraffickinghotline.org; or by calling 1-888-373-7888 or texting 233733.