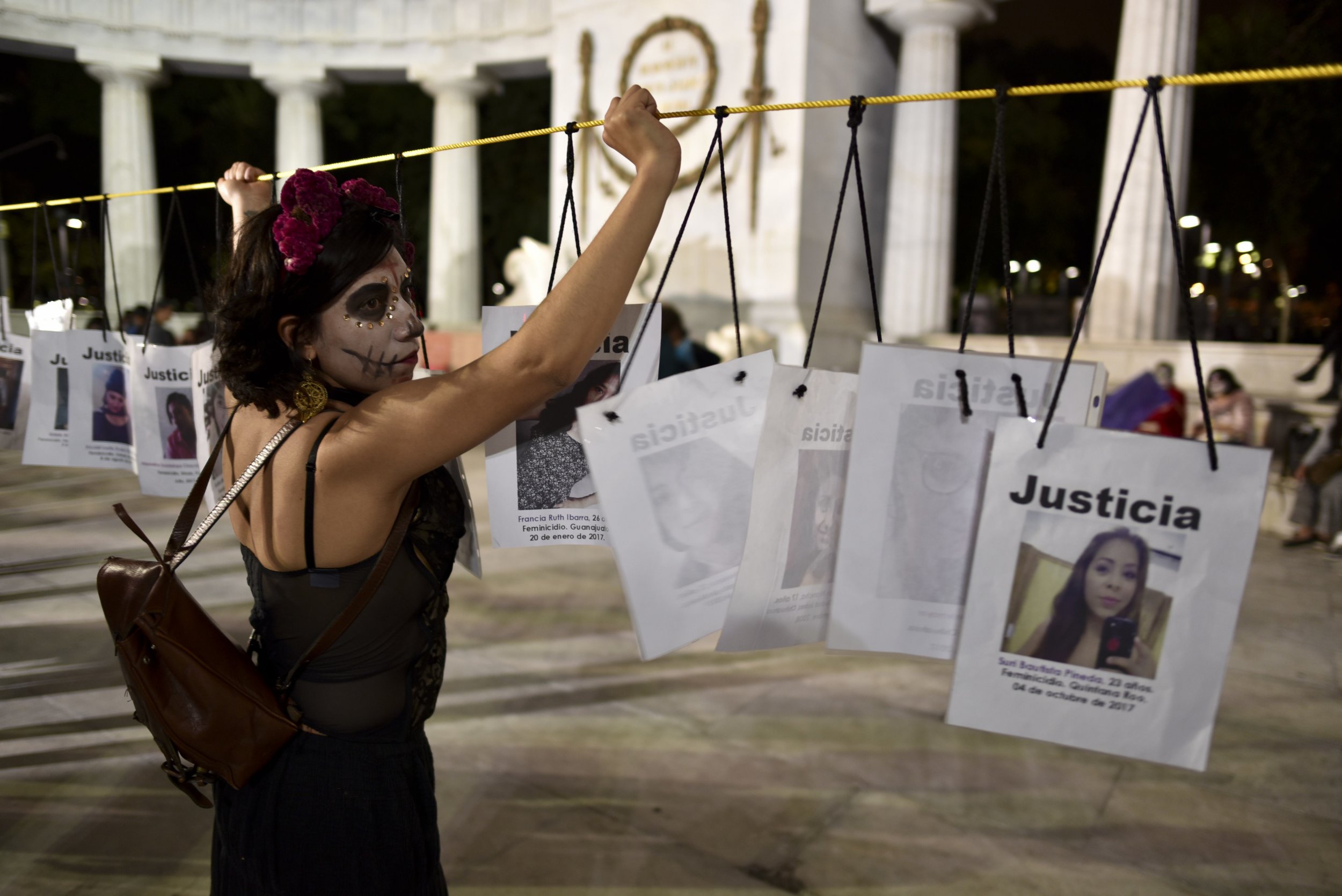 Mexican authorities said the dismembered remains of a woman who went missing more than a week ago were found inside pots sitting on a stove. She is thought have been murdered, sliced into pieces and cooked, in what is believed to be the latest act of femicide in the Latin American country.
Officials suspect the young woman's ex-husband killed her and that he did so because of her gender, according to the Associated Press. A state security spokesman, Roberto Alvarez, confirmed to the outlet her mutilated body was found on Monday and offered an explanation for her horrid resting place.
"It's presumed that she was cooked," he said.
The woman was not identified. She reportedly was last seen leaving her home in the Mexican city of Taxco on the morning of January 13. She had promised to pick up her children from her ex-husband's home later in the day but was not heard from again, state prosecutors said.
Femicide has become a widespread problem in Mexico: An estimated seven women a day were victims of gender-related killings in 2016, according to United Nations Women. Although there are laws in place that are meant to prevent such murders, they persist because the laws are rarely enforced.
Men kill women "because they believe women are worth less or they believe that their lives belong to them," women's rights activist Ibrahim Zamora Salazar told Al Jazeera.
Among the 25 countries in the world with the highest femicide rates, 14 are in Latin America and the Caribbean region, according to a BBC report.
In September 2017, thousands of people marched in a call for the Mexican government to take action against femicide, after a 19-year-old girl was found dead. She had used a taxi-hailing application, and authorities arrested her driver and said he would be charged with femicide.
In the state where the woman was killed, Puebla, at least 90 other women were murdered in 2017, according to Al Jazeera.
Organized crime and human trafficking are rampant in Mexico, which is one of the most dangerous countries in the world for women.