Missing Missouri 'Homeless Millionaire' Known for Drinking Turpentine, Sought by Friend
The family friend of a missing homeless "millionaire" who likes to drink turpentine "for his health" is on the lookout for the man near St. Louis, Missouri, according to a Tuesday report from news radio station KMOX.
St. Louis City Alderman Joe Vaccaro says he has not seen the man, Gary Schaefer, in "a couple of years." He is now trying to find Schaefer after making a promise to the man's dying mother to "keep an eye out" for her son few years ago. Vaccaro set up a bank account in Schaefer's name with "around a million dollars" in it, and the man is also said to draw a pension from the St. Louis Fire Department, where he had worked as a driver.
Schaefer seems like a memorable person. He is known to regularly ride a spray-painted bicycle while carrying the distinctive smell of a chemical solvent. According to the report, Vaccaro claims "he likes to drink a spot of turpentine for his health."
Vaccaro says he had been working in his capacity as an alderman when a hearing he was involved with on the issue of homelessness reminded him of the man.
"All of a sudden I'm thinking about him," Vaccaro told The New York Post in an article published Wednesday. "I got too busy and I don't know if he's dead, alive... I don't think he'd leave the area."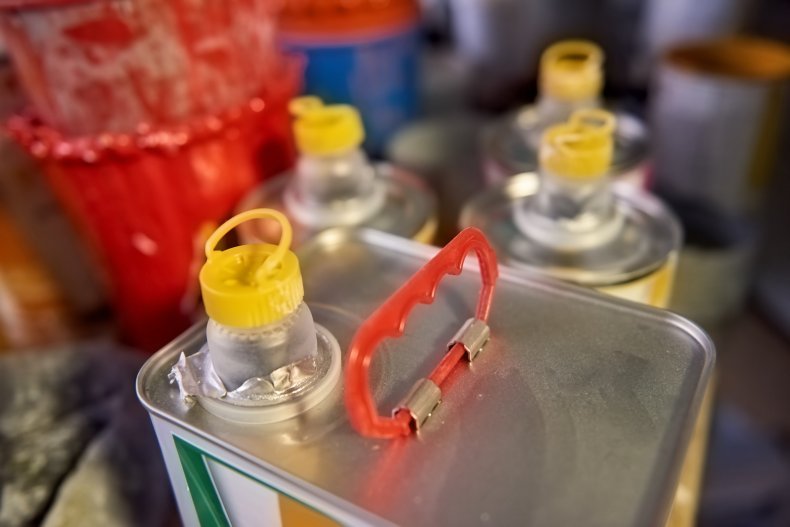 Although Schaefer may have a million or more dollars theoretically at his disposal, Vaccaro says "he didn't want to conform to any rules," preferring instead to eschew the money and live outside near a creek in Maplewood, Missouri.
Vaccaro says the man has been homeless for eight years, and seems to enjoy the lifestyle, saying "He's very happy being homeless, and he's also smart, a chess player."
After the news of Schaefer's status broke earlier this week, Vaccaro says he has received at least three phone calls from people claiming to have seen the man. Local police are also on the lookout. He is said to be in his 70s, and described as white, six feet tall, with straggly white hair and a beard.
If Schaefer is still around and up to his old habits, he would be well advised to give up on his penchant for drinking turpentine, which is anything but a health remedy. The solvent was a popular ingredient in certain medicinal elixirs before the advent of modern medicine, but is now known to be extremely toxic. It is classified as "immediately dangerous to life or health" by the National Institute for Occupational Safety and Health. When ingested or inhaled in sufficient quantities, turpentine can do irreversible damage to internal organs, and result in death.