Missing New York Woman Identified As Charred Body Found in Staten Island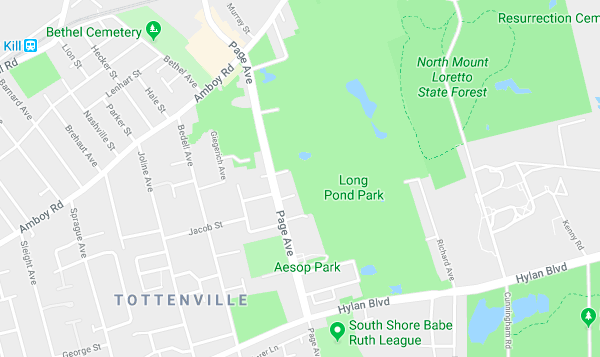 A partially dressed and charred body found in a wooded area on Staten Island, New York, on Monday was identified as missing 30-year-old Yelena Rabkina. She was last seen on November 18.
Rabkina was found dead by two people, believed to be teenagers, near Long Pond Park in Staten Island's Tottenville neighborhood around 1 p.m. on Monday, authorities told Fox News. The 30-year-old's body was reportedly partially clothed and was partially burned.
Rabkina was pronounced dead at the scene by EMS, police said.
"As much as I'm fighting tears back and refuse to believe that this wonderful soul is no longer with me, I must inform you that she has been found dead," her friend Anastasia Vasilchuk confirmed in a post on Facebook.
"If you have any information to track down the individual responsible for this, please reach out," she added.
Vasilchuk, who posted about her friend's disappearance, wrote on Friday that Rabkina's phone had been off for the previous four days "and there is really no way to track her down." She asked that people shared her post in the hopes to find her friend.
Rabkina was discovered with burns on her upper back, hair and arms, according to the Staten Island Advance. An accelerant was also found near the body. Her body had been in the woods for at least a couple of days, Fox News reported.
Police told the Staten Island Advance that Rabkina had a mental illness.
It remained unclear when and how Rabkina's death occurred,
Police said they had not officially ruled the death a homicide but have deemed it suspicious, the New York Post reported.
Residents near where the body was found said they were shocked by the death. "You can't put words to it how devastating this is for this person, her family," resident Josetta Ribaudi told the Staten Island Advance. "I can't believe what is going on."
Ribaudi added, "I'm shocked."
A GoFundMe page was set up by Rabkina's family to raise funds for her funeral. Rabkina's funeral was scheduled for Wednesday, November 28, at Idechick Memorial Home in Brooklyn at 11 a.m. The burial was set for 1 p.m. at the United Hebrew Cemetery in Staten Island.