Missing Nicola Bulley Update As Police, Forensic Expert Clash Over Search
Police investigating the disappearance of British woman Nicola Bulley have been contradicted by a forensic diving expert who is working alongside law enforcement.
The 45-year-old mother of two was last seen on January 27 at around 9:20 a.m. in Lancashire, northwest England. She was walking her dog near the River Wyre after dropping off her children at school.
On Monday, Lancashire Police said their working theory was that Bulley "sadly fell into the river for some reason," but they remained "open minded."
However, Peter Faulding, who heads search-and-rescue company Specialist Group International (SGI), has told U.K. broadcasters that he does not believe the missing woman will be found in the river.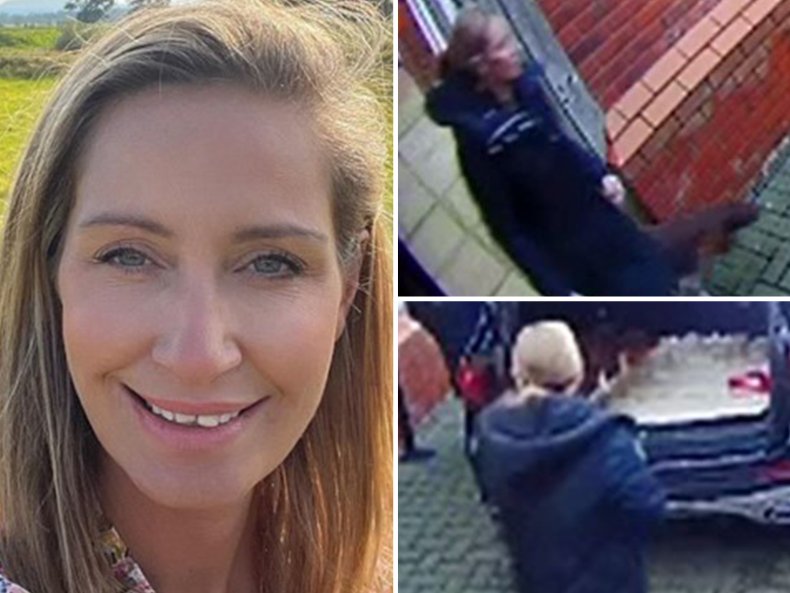 Lancashire Police said on Monday they were carrying out a "huge number of inquiries" and had searched the river area using specialist teams and dogs, sonar and helicopters, as well as analysing data from the missing woman's cellphone and Fitbit.
"We have received a huge amount of information into the inquiry, all of which is being looked at," they said in a statement.
On Tuesday a senior Lancashire officer, Superintendent Sally Riley, said in a press conference that the department was following up an "unprecedented number of inquiries," totalling around 500 pieces of information.
"This is normal in a missing person inquiry and does not indicate that there is any suspicious element to this story," Riley said, adding the force remained "fully open minded to any information that may indicate where Nicola is, and what happened to her."
It is still a missing person case, she added.
But Faulding, who has offered SGI's services to Bulley's family, told British broadcaster GB News on Sunday: "The amount of searching that's gone on in this river, I would have thought she would have been found by now.
"Normally when a person drowns, if they are left a number of days they don't move very far. This is not a fast tidal river. So, I would have expected her to be found by the police divers by now."
"None of this rings right to me," he added. "My belief is she's not in the river at all."
In an interview on ITV show Good Morning Britain, he said: "I think there's probably a third party involved."
Responding to a question about Faulding's comments, Riley said she thanked SGI for its assistance, adding that although search teams had not located Bulley in the water, this did not mean that she "has not been in the river."
"Our main belief is that Nicola did fall into the river," she said. "Mr Faulding isn't included within all the investigation details, any more than any of the members of the public are."
Bulley's phone, which was still connected to a Microsoft Teams call, was discovered on a bench near the river. At approximately 9:33 a.m., her cellphone and her dog, Willow, were found by a witness, Riley said.
On Tuesday evening, Faulding wrote on Twitter that his team had carried out "thorough side scan sonar searches" in parts of the river past where the cellphone was discovered, but "unfortunately there's still no sign of Nicola."
He added that the search would resume on Wednesday.
Newsweek has contacted Lancashire Police for comment.