Missing 'One Tree Hill'? Stars Cast in Lifetime Christmas Movie and Comedy Pilot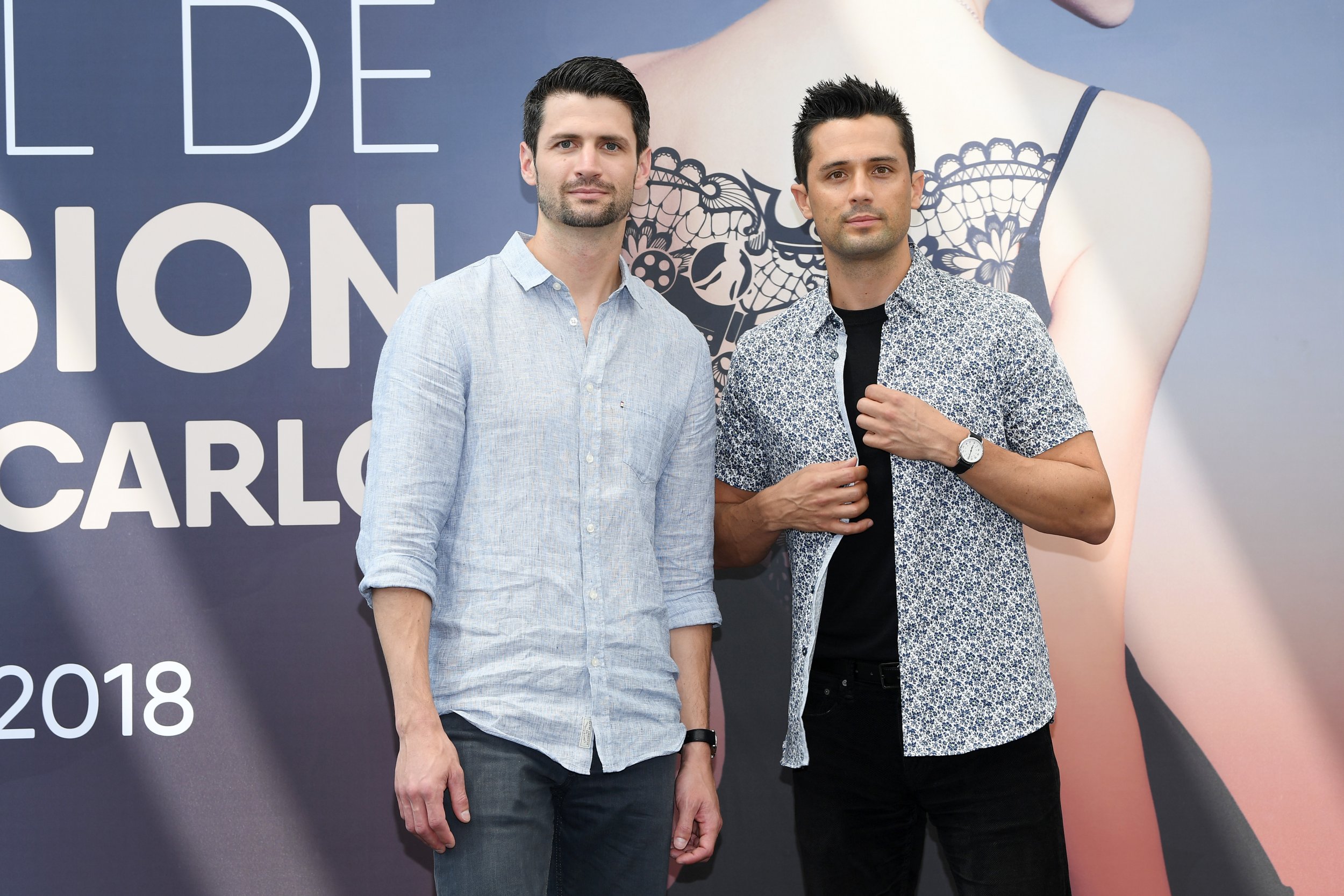 With all the reboots and revivals hitting television lately, it wouldn't be surprising if you started thinking about other shows and casts you'd like to see together again. However, they don't have to slip into the same roles to make that happen. So if you've been missing One Tree Hill, especially with the CW rebooting Charmed and Roswell for next season, here's some good news: You can see some of the cast working together in new projects.
On Wednesday, Deadline reported that two actors from the series, James Lafferty (Nathan on One Tree Hill) and Stephen Colletti (Chase), will be working together on a new series, Everyone Is Doing Great, for which they've put together a pilot. As Lafferty explained, "We started joking around about an alternate reality where we had just rested on our laurels post-OTH and kept all of our eggs in the acting baskets.... That's where we came up with these characters who are languishing for their own reasons and whose daily lives are this mixture of sadness and absurdity."
So far, they've made only the pilot and are bringing it to festivals like the ATX Television Festival, Monte Carlo TV Fest and the New York Television Festival. However, it is possible that there could be more. "We're currently crowdfunding the budget for our first season through Indiegogo, which, if all goes well, will allow us to produce [five] more episodes," Lafferty said.
Colletti added, "We've already written the scripts for the first season as well as episodes detailed for further seasons."
The synopsis, as posted on the Indiegogo campaign page, reads as follows: "Seth and Jeremy enjoyed success from Eternal, a hit television vampire drama. Five years after their show has ended, they lean on each other as they struggle to reclaim their previous level of success and relevance, awkwardly navigating the perils of life and love amidst a humorously painful coming of age."
If it's not enough to see two actors from the show together again, there's also a Lifetime movie coming up, starring One Tree Hill's Danneel Ackles (Rachel), Hilarie Burton (Peyton), Robert Buckley (Clay) and Antwon Tanner (Antwon "Skills" Taylor) and including Tyler Hilton's (Chris) music. (Burton and Hilton starred in another Lifetime Christmas movie, Christmas on the Bayou.)
According to Entertainment Weekly, The Christmas Contract concerns an agreement between Burton's and Buckley's characters. Ackles's Naomi advises her best friend, Burton's Jolie, to take her brother, Buckley's Jack, home with her after Jolie learns that her ex has moved on. In exchange, Jolie will put together a website for Jack's new book.
If you can't wait to see or hear the One Tree Hill cast, there's always Sophia Bush voicing Voyd in Incredibles 2, in theaters now.