Legally Blind Woman Missing in Peru: FBI Joins Search For American Who Disappeared in Cusco
The FBI has joined the search for a legally blind American woman who went missing in Peru on December 12.
Carla Valpeoz, a 35-year-old from Detroit, was touring Peru after attending a wedding. Valpeoz was last seen in Cusco, Peru, after being dropped off by a cab driver near an area where people can board buses, her brother Carlos Valpeoz told CNN.
Valpeoz was denied entrance to Machu Picchu due to her low vision but later joined a tour group, which offered to help her explore the site, her brother said. The group went dancing at a nightclub before returning to the Pariwana Hostel around 4 a.m. on December 12, NBC News reported.
A receptionist and security guards at the hostel claimed they saw Valpeoz leave and board a taxi. Her brother said she mentioned an interest in visiting a village about 22 miles northeast of Cusco named Písac. However, there was no record of her boarding a bus.
Carlos Valpeoz said his sister was losing her vision and claimed she would not put herself in any type of dangerous situations.
"Carla is a very determined person, a humanitarian in her community, a leader devoted to life, to travel and immersing herself," he said on Tuesday. "Since an early age, our family has prepared her for when she would lose her sight and that's why she wants to see so much."
Her brother added that she had been to Yemen and Egypt. "So, you know, this isn't her first trip," he said, according to CBS News.
Valpeoz's friend, Alicia Steele, raised the alarm over her disappearance when she failed to show up on December 13 in Lima. Valpeoz and Steele were scheduled to fly back to the United States on December 15, her brother said.
Her disappearance prompted an investigation from Peruvian police and the U.S. State Department. The FBI joined the search effort on Wednesday, ABC News reported.
"We've been searching ever since. The last thing we heard is that a man who works at the entrance of Machu Picchu saw her. She was by herself on the 15 and was going to climb up Machu Picchu," Steele told the Detroit Free Press. "She looked well and she looked good."
Steele remained in Peru to continue the search for her friend. She noted that there has been conflicting information about Valpeoz's whereabouts.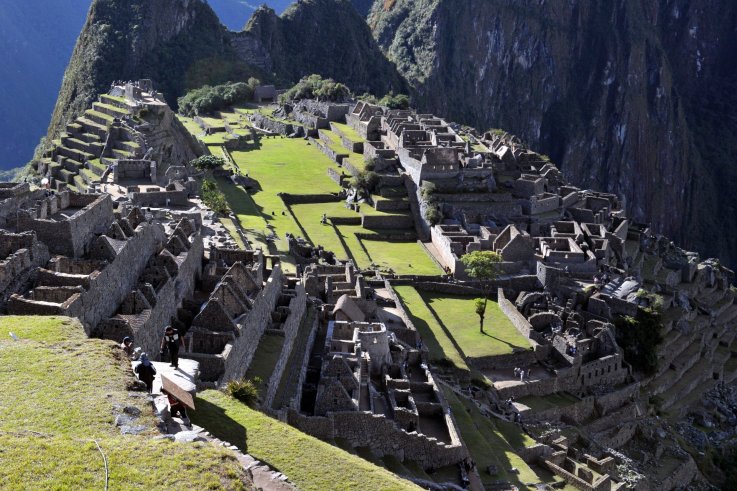 Valpeoz's father flew to Peru on Monday and appeared on Peruvian television appealing for his daughter's safe return. "Call me, my child. Let us know where you are," he said in Spanish, according to CNN. "Or ask someone near you for help. Have them call the TV station, have them call the police."
Valpeoz was described as being 5-foot-1, with brown hair and brown eyes. She was last seen traveling with a green backpack and carries a walking cane when traveling alone.
Legally Blind Woman Missing in Peru: FBI Joins Search For American Who Disappeared in Cusco | World