Missing Phoenix Teen: Latest Developments in Kiera Lanae Bergman's 'Suspicious' Disappearance
Kiera Lanae Bergman has been missing from her Arizona apartment for more than two weeks in what officials call "sudden and suspicious" circumstances.
Bergman moved from San Diego to Phoenix in March to live with her 23-year-old boyfriend Jon-Christopher Clark, but the couple broke up soon after. The 19-year-old moved in with her friend Destiny Hall-Chand, who reported her missing on August 6 after Bergman failed to come to work.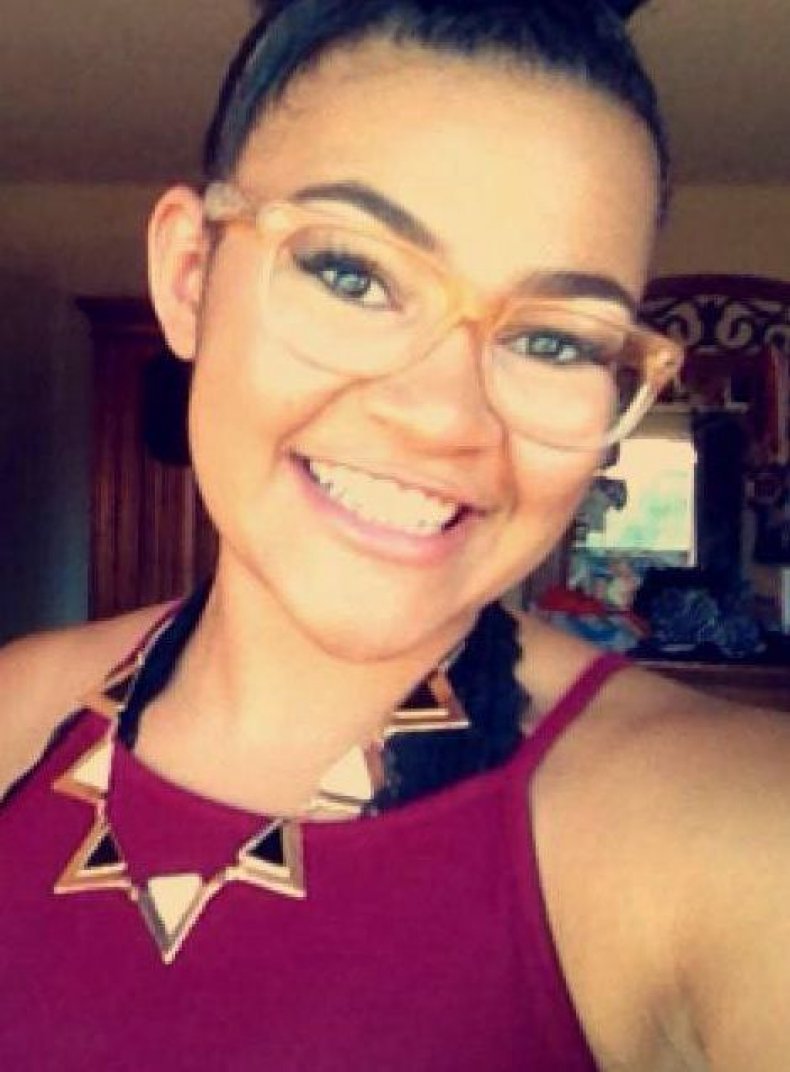 Newsweek has rounded up the latest developments in the case.
Bergman Disappeared Under "Suspicious" Circumstances
Bergman was last seen at her apartment complex on August 4, authorities said. Phoenix Police Department Public Information Sergeant Vincent Lewis told NBC News he was unable to disclose the exact time the teen was last seen but noted it was during the daytime.
In an email to Newsweek, Sgt. Lewis said, "The circumstances surrounding her disappearance are suspicious." Lewis noted that the case remains open as a missing person investigation.
Hall-Chand, who lived and worked with Bergman, told police that Bergman became upset and left work early on August 4. The teen's on-again-off-again boyfriend, who picked her up from work, was reportedly the last person to see her before she disappeared.
Clark claimed that he picked up Bergman from work and took her back to the apartment she shared with Hall-Chand. He said the two got into an argument over finances because she believed he planned to leave Phoenix for a job in Texas. Bergman allegedly left the apartment at 1 p.m.
Bergman's mother, Kiersten Bragg, told NBC News that her daughter left behind her purse, wallet, ID, bank card and car.
"I don't believe that she would go anywhere without her purse," Bragg said. "I don't think she would've gone somewhere on foot with the heat. She's always hated the heat. So she's not just going to go for a walk somewhere."
Boyfriend Arrested for Identity Theft
Lewis told Newsweek that authorities started their investigation by speaking to people close to Bergman, including Clark. A search warrant of his vehicle was served on August 13, during which "numerous items with personal identifying information of others, as well as items of forgery, were located."
Clark was arrested on Friday and charged with 22 counts of aggravated identity theft and two counts of forgery, authorities said.
Police said the charges against Clark were not related to Bergman's disappearance. Clark appeared in court on Saturday and was ordered held on $25,000 bond. Authorities told HuffPost that Clark's arrest may have violated his probation terms in a separate case.
Clark refused to take a polygraph when offered by Phoenix Police, the 23-year-old told HuffPost.
"I didn't want to do anything that would give the indication I was hiding anything but also didn't want anything on the record that would have them say I was doing anything or had any part in this," he said. Clark said he told police that the test was "not admissible in court" and that "whatever you guys gather from that is basically your interpretation on my feelings."
Clark has maintained he has nothing to do with Bergman's disappearance. He is being held at Maricopa County Jail and is scheduled to appear in court on August 24.
Anyone with information about Bergman's disappearance is encouraged to call Silent Witness at (480) W-I-T-N-E-S-S or (480) T-E-S-T-I-G-O for Spanish. Callers may remain anonymous.