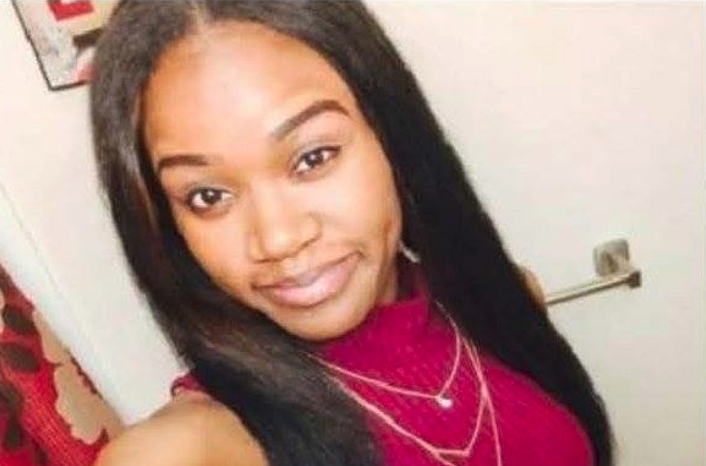 It's been more than two weeks since a pregnant woman went missing in Chicago, prompting authorities to say they suspect possible foul play in her disappearance.
Kierra Coles, a United States Postal Service worker, was last seen on October 2. Police initially called Coles's disappearance "nonsuspicious." On Wednesday, they said they suspected possible foul play.
"Based on the length of time of Kierra Coles's disappearance and the fact that she has fallen off the grid, police suspect possible foul play," the Chicago Police Department told the Associated Press. "We continue to get leads and are following up diligently on those leads."
Coles, 27, was three months pregnant when she went missing. Coles called in sick to work on October 2, but she was captured on surveillance video in her Chicago neighborhood dressed for work. Her cellphone and purse were found inside her car, CBS Chicago reported.
After not hearing from Coles, her family filed a missing persons report on October 4. Her mother said Coles "wouldn't go this long" without speaking to her, and that when the pair spoke on October 2, Coles told her how happy she was about her pregnancy, according to the AP. She also said she did not believe her daughter went somewhere without telling anyone.
"We talk all the time," her mother, Karen Phillips, told WLS-TV. "If we miss one day, it's just one day. Never four, five, six, seven, eight, nine days. Never."
The U.S. Postal Inspection Service offered a reward of up to $25,000 for information leading to Coles's location.
"If anybody knows anything, please call in, let us know," her father, Joseph Coles, said, according to WLS. "We love her, we miss her."
Coles was described as 5 feet 4 inches and 125 pounds, with black hair and brown eyes. Anyone with information is asked to call 911 or the Chicago Police Special Victim Unit at 312-747-8274.