Missing Pregnant Teen's Dead Body Found in Florida, Authorities Believe
A dead body presumed to be that of a missing pregnant teenager has been found in Florida, authorities said.
Jalajhia Finklea was last seen on October 20, the day before she turned 18, in New Bedford, Massachusetts. The Cape Cod Times reported that the teenager, who is a member of the Mashpee Wampanoag Tribe, was five months pregnant.
She underwent a medical procedure in Boston the day she went missing, the newspaper reported, and had been due to return to the city for follow-up appointment the next day.
WCVB reported that her presumed remains were located in Fellsmere, northwest of Vero Beach, on Wednesday.
"Although the deceased is presumed to be Ms. Finklea, a positive identification has yet to be made," Bristol County District Attorney Thomas Quinn's office said.
"An autopsy will be conducted in Florida to positively identify the deceased and to determine cause and manner of death, which is believed to be homicide."
In a post on Facebook, the Mashpee Wampanoag Tribe said: "Our very deepest condolences to the family of Jalajhia. We hold them in our prayers in this most sorrowful time. We must be here for them and one another."
It comes after 37-year-old Luis Zaragoza, who was wanted in connection with Finklea's disappearance, was killed in a shootout with U.S. Marshals on November 5.
Quinn's office said the Florida resident, who also went by Luis Barbosa, was fatally shot outside a McDonald's restaurant in Crestview, around a seven-hour drive from Fellsmere.
Finklea had last been seen getting into a car with Zaragoza, which Quinn said investigators learned he had rented from Logan International Airport in Boston.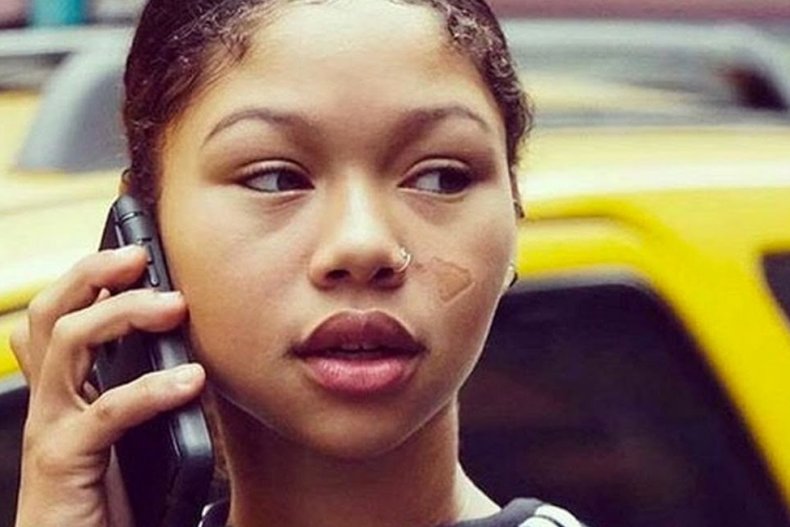 Police also learned that Finklea's cellphone was last used to call Zargoza shortly before she got into his vehicle. The phone was later found discarded on Route 140 in New Bedford, around five miles from where Finklea had entered the vehicle, Quinn said.
Police determined that Zaragoza left Massachusetts, drove south along the eastern seaboard to Florida before traveling to Texas and then back to Florida.
However, none of the surveillance footage obtained by police showed Finklea.
U.S. Marshals located Zaragoza on November 4 and began surveilling him. Meanwhile, police in Massachusetts obtained an arrest warrant charging him with kidnapping and larceny of a motor vehicle,.
New Bedford police detectives had been en route to Florida when Zaragoza, who authorities said was armed with a handgun, was killed as U.S. Marshals and a sheriff's deputy attempted to take him into custody in the McDonald's parking lot.
Zaragoza previously dated Finklea's aunt, according to the Times. The newspaper reported that Finklea's mother, Amanda Costa, told police that he had been violent in the past and possessed firearms.
Quinn's office and New Bedford police have been contacted for comment.