Missing Pregnant Teen Marlen Ochoa-Uriostegui Was Killed, Had Baby Ripped From Her Womb: 'This Family Lived Through a Horror Film'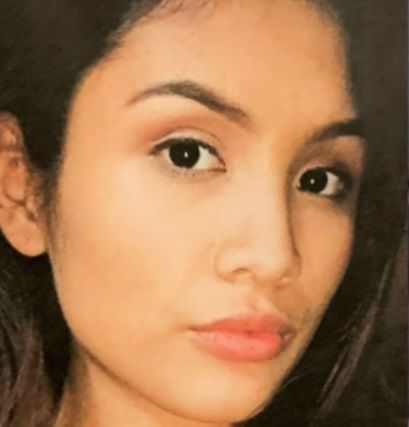 Police believe a pregnant woman missing since last month was murdered after being lured to an Illinois home. Her unborn baby was then ripped out of her dead body.
The Cook County Medical Examiner's Office confirmed the remains of a woman found at an address at West 77th Place, Chicago, are those of 19-year-old Marlen Ochoa-Uriostegui.
The death of Ochoa-Uriostegui, also known as Marlen Ochoa-Lopez, was ruled as homicide by strangulation. Ochoa-Uriostegui was nine months pregnant when she was last seen, leaving the Latino Youth High School in the Little Village neighborhood on April 23.
The victim's family believe she went to the home after arranging to pick up a stroller and some baby clothes from a woman she had met on Facebook.
"She was giving clothes away, supposedly under the pretense that her daughters had been given clothes and they had all these extra boy clothes," said Cecelia Garcia, spokeswoman for the Ochoa-Uriostegui family, reports WLS.
Police said that her baby was cut out of Ochoa-Uriostegui's body after she was killed.
"We believe that she was murdered and we believe that the baby [was] forcibly removed following that murder," Guglielmi said, reports the Chicago Tribune. He added that the baby is currently in hospital in critical condition.
The Chicago Fire Department confirmed that paramedics were called to the address on 77th Street on the day Ochoa-Uriostegui disappeared to reports of a newborn baby in distress. A source at the department told the Tribune that the baby was "basically blue" when emergency services arrived.
DNA tests later proved that the baby that was taken to Advocate Christ Medical Center in Oak Lawn on the day Ochoa-Uriostegui went missing belonged to the 19-year-old.
At least seven people are currently being questioned by police in connection to Ochoa-Uriostegui's death. "We believe all of them played some role in this unspeakable act of violence," Guglielmi said.
Speaking in Spanish, Giovanni Lopez, the victim's husband, told Fox 32 that he has "a lot of pain, a lot of anguish, a lot of sadness" following the discovery of his wife after weeks of frantic searching.
"I can't anymore, it's painful to lose your wife, the woman you love the most.
"We're going to have justice with those responsible," he added. "We're going to go hard after them, we won't let go. They don't know the pain they've caused."
Julie Contreras, a student pastor at Lincoln United Methodist Church, described how the family were "searching for answers with Marlen. Now they have that answer."
"It's a nightmare. It's as if this family lived through a horror film," Contreras told the Chicago Sun-Times. "The family wants [the suspect] prosecuted to the fullest extent of the law."